Zeishan Quadri made it big with his very first project in
Bollywood
! Being the screenwriter for 'Gangs of Wasseypur' franchise earned him much fame, but no offers from big banners were pouring in. He recently featured in a negative role in
Shahid Kapoor
's debut OTT movie 'Bloody Daddy'. In an exclusive chat with ETimes, Zeishan Quadri bared his thoughts on Wasseypur 3, Madamji with
Priyanka Chopra
being stalled and the recent controversy over Adipurushamong other things.Excerpts:
Your negative character in 'Bloody Daddy' received a lot of applause. How much are you enjoying the appreciation from fans?
It is a very good feeling. Jaggi (Jagdish Prasad) was a completely different character from all that I have played till date. So I loved it, friends, family, fans, critics, everyone praised my role.
Share your experience of shooting with Shahid Kapoor in 'Bloody Daddy'.
We shot for like 7-8 days together and from the first day itself, Shahid brought me into the comfort zone. We didn't get much time to do a workshop and all, so we directly met on the sets and in our first meeting itself, he increased my comfort level so much. And Ali Abbas bhai too, he is a great director. We shot in Abu Dhabi and Delhi and it was a great experience overall.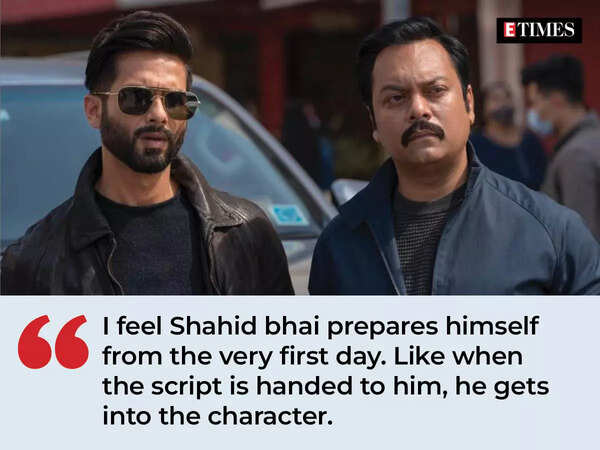 Shed some light on your offscreen camaraderie with Shahid.
I had a lot of questions for Shahid Bhai. Even he would get amused and ask me, how many questions do you have? I feel Shahid bhai prepares himself from the very first day. Like when the script is handed to him, he gets into the character. Be it R… Rajkumar, Kabir Singh or even Bloody Daddy, he always plays a different character. And now that he has become a vegan, his physical transformation is also very different and inspirational.
10 years in the industry and numerous roles, which project would you say has been a game changer for you?
It has to be Gangs of Wasseypur! I managed to hit a sixer on the first ball itself. So, I can't forget that. Besides, I can't compare any of my films till date with 'Wasseypur'. Inshallah, I will try to bring something bigger than Wasseypur and I know that everybody is looking out for it. Anurag is also working hard for that as well, to bring something bigger and different from Wasseypur.
There were talks about a third part being helmed by you…
Actually, we are stuck with a technical snag. What happened is, Anurag was very impressed with 'Meeruthiya Gangster' and offered me to direct Wasseypur 3. I was also like, yes, let's direct it. But the writing took some time and then Anurag Kashyap came in with the producers. As a writer, he was in both the parts and his deal with rights hasn't been locked yet. So, royalties and other things have put the project on hold. Hopefully we will make something else, something bigger than Wasseypur.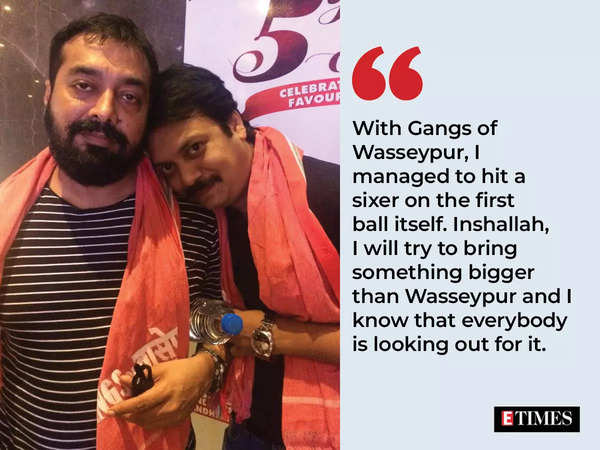 Over the years, have you lost out on any audition which you gave with all your heart?
There are two things. One, I had already done a film with John Abraham Productions, titled 'Banana' and it was directed with Imtiaz Ali. I have worked very hard for this movie but it never got released. Every film has its destiny, let's see what's written further for me. But very honestly, I came into the industry as a writer and have tried a little bit in everything. As a writer, I wrote Madamji for Madhur Bhandarkar and it was to feature Priyanka Chopra in it. Even after being announced, the film was not made. So there are a lot of things which I have written and kept, demands have changed, genres have changed. So a lot of these incidents have happened.
Any plans of reviving 'Madamji', now with OTT giving a platform to a lot of content?
I know, but it is not in my hands. Had it been my call, I would have revived it already. Madamji is in Madhur sir's hands, let's see what his decision is. Maybe, I should have told him to make it into a web series.
While your work has been appreciated so much, you have never worked with any big Bollywood banners. Any thoughts?
In my career spanning 10 years, for the first time I got to work with a big director like Ali Abbas Zafar and Shahid Kapoor. So I haven't ever got an opportunity, and I don't know why. It is not that I am not approachable, even my cook comes and asks me, 'Sir, there is no tea at home, when will you bring it?' (laughs). It could be that I am not fit for a role, or that there are better actors than me. Everything is in the hands of destiny and I am working my way towards it.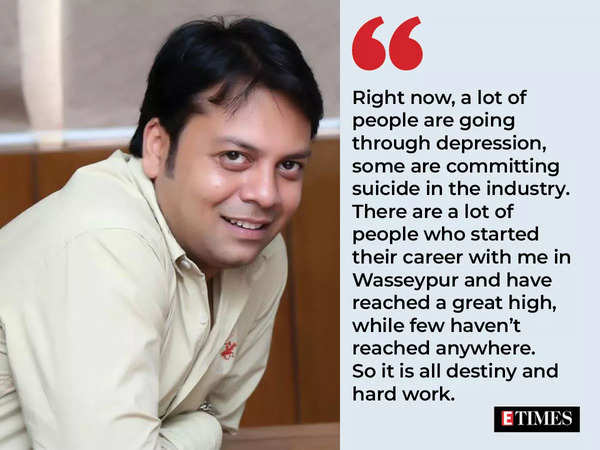 Last year you were stuck in a legal case…
It is just that some people have to earn a name with their hard work, others get the easy way out. The simple thing is I never held any press conference or did any PR for my case. I simply pursued it in court and was given a clean chit. It was a misunderstanding, but the opposite party did a press conference, made allegations about taking a loan and what not. But it's okay, life goes on. Karma is there, where will it go?
You have also been a screenwriter for films. What are your thoughts on the controversy courted by Adipurush?
I feel the writers were immature, you cannot put dialogues in the way they first presented in the movie. And if you feel that this is how mythological events are narrated, then sorry, you are not telling a
katha
. A film is a much larger scale and it has a worldwide release. I'm falling short of words for this. Whether you feel good or bad, but this was very immature writing and majorly it has upset the audience worldwide. Ramayan is not your life, you are just a writer. It is part of a religion and how can you take it so lightly. Even when we made a film like Wasseypur, we put in so much research, whether we are portraying things correctly or not. So, one needs to research their audience also. Ramayan has been created numerous times, any Indian would know about it irrespective of their religion. So you need to research the audience on how they will react, which I feel they missed out on.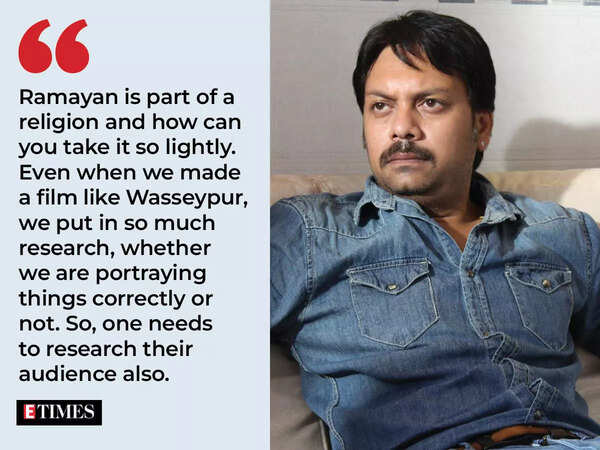 On a parting note, what has the industry taught you?
It has taught me that the industry is not predictable. I have learnt that good and bad times will come and go. Right now, a lot of people are going through depression, some are committing suicide in the industry. And I don't understand this thing. There are a lot of people who started their career with me in Wasseypur and have reached a great high, while few haven't reached anywhere. So it is all destiny and hard work. I am saying instead of doing 50 films, do four films that are remembered.