Zeenat Aman
is 71 years old, but the actress surely knows how to keep herself updated with the current trends. Little wonder then, that she makes herself so relatable even to the Gen Z. Don't believe us? Here's proof. Zeenat has shared a gorgeous throwback picture of herself and her expression literally is meme worthy. She herself thinks so and asked the internet to come up with memes on this picture.
The 'Qurbaani' actress expressed, "Let's have some fun today. You know that I love memes. They're witty, satirical, droll, and almost always hilarious! I find this old picture, where I appear so fed up and dejected, completely meme worthy. My face says…"When you want to go home but they ask for one more shot."
She further asked netizens to come up with original captions in the comments which she would share. "If you're game, then come up with an original caption for this image and leave it in the comments. I'll share my favourite ones on my stories.Meme me! (But don't forget my rules of engagement.)🌺🌺," she wrote.
Several fans started coming up with funny captions. One user wrote, "When you're dressed for barbie but he got tickets to Oppenheimer." Another one said, "When they cast 50-year-old heroes opposite 21-year-old heroines".
A fan wrote, "When he confesses he likes me but I'm only interested in his brother." The actress also shared some meme-worthy captions in her stories. See below.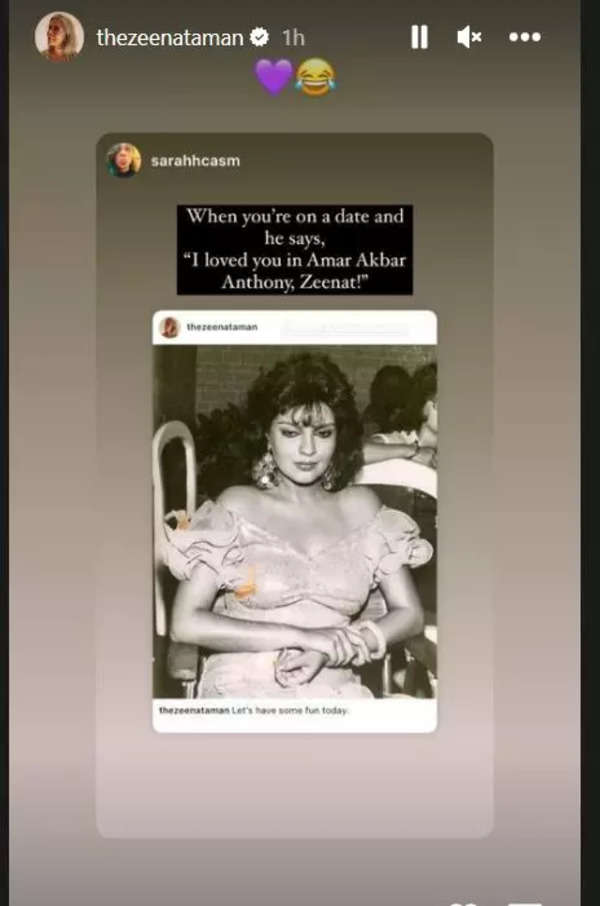 With her A-game on social media, fans are really wanting to see the veteran actress in a film too, soon!