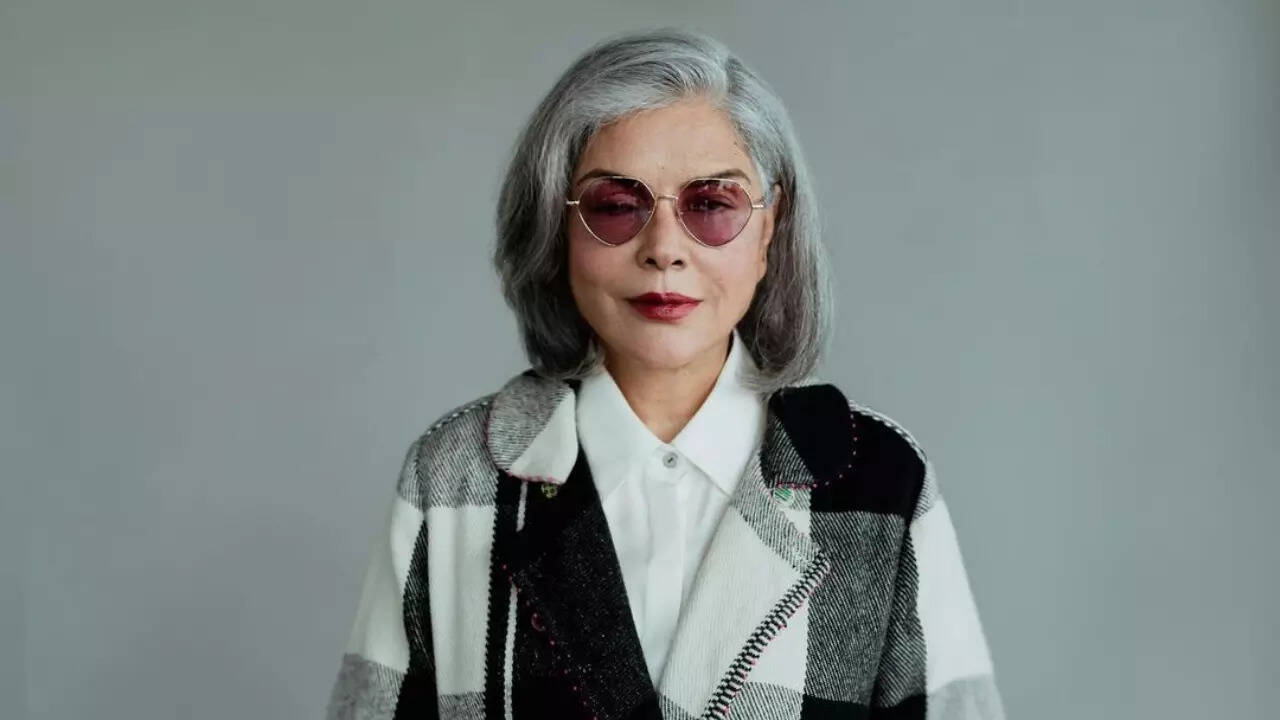 Zeenat Aman
has been winning hearts for years now, with her inimitable presence on-screen. But in the last few months, the actress has formed an all-new fan following and this time, it's because of her articulate views on social media. Many feel that Zeenat serves a major source of inspiration as to how celebrities must use their social media.
The actress' latest post talks about being gratefuland spreading positivity.
Zeenat dropped a gorgeous picture in a white shirt with a checkered overcoat with sunglasses and she wrote, "I've been wanting to write about gratitude for the past few weeks, but have been wary of coming across as sanctimonious. I'm going to do it anyway, but I'll be as straightforward as I can. People who constantly moan about their lives bore me. I'm not sure who decided that it's expected or "cool" for people who have most everything going for them to be constantly complaining. Because my goodness, is it a turn off. Let me not dwell on such people."
She said that there's nothing attractive about complaining or just going on about one's problems. She added, "I think being grateful is a skill. And like any skill, it sharpens with practice. This morning I woke up filled with gratitude – for my family, for mad little Lily by my side, for a body that does my bidding, for the work opportunities that are coming my way, for the stirring comments you leave me, for my friends, and for the wherewithal to recognise my privileges and luck. Pardon my language, but sh*t happens to everyone and there's nothing admirable about wallowing in it!"
The 'atyam Shivam Sundaram' actress further urged netizens to share something which they're grateful about today. "My request to you today is to post a story about something you're grateful for. Then forget about it, and enjoy your Saturday night! (I'll share those that resonate with me tomorrow, so don't forget to tag me," she concluded.