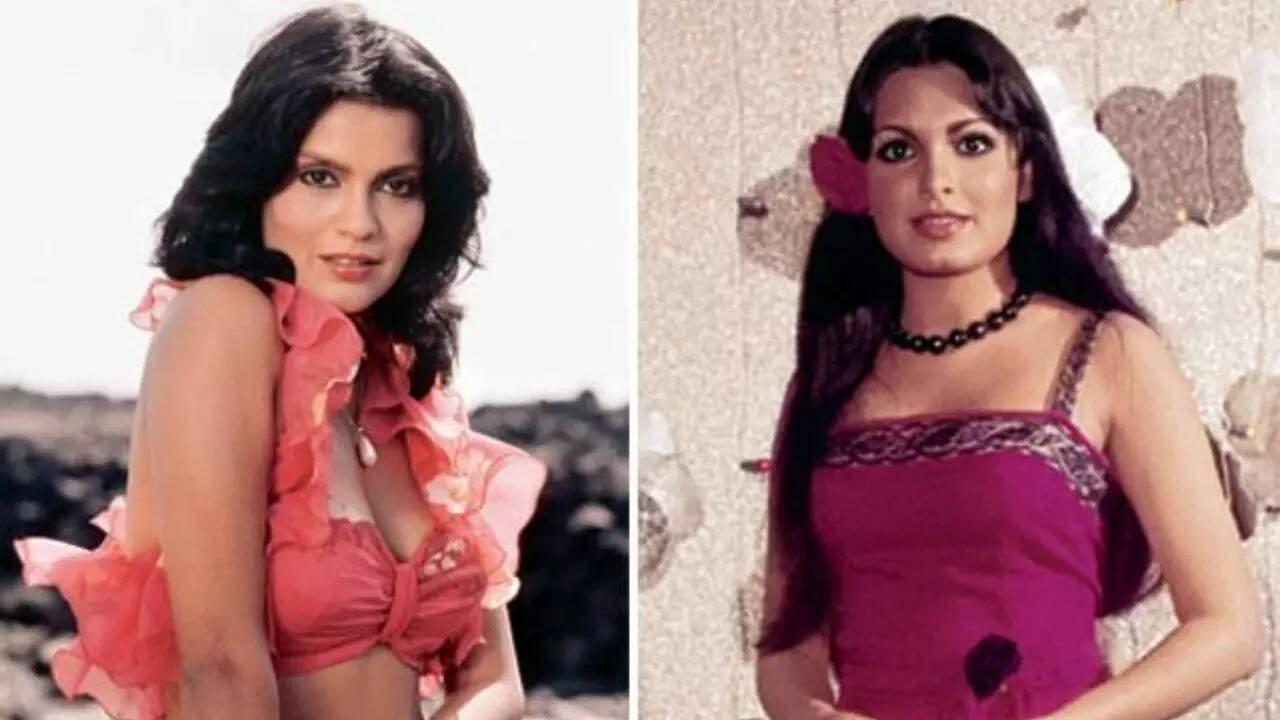 An era of Bollywood that is often remembered with nostalgia are the golden films from the 1960s to the 1980s that featured now veteran actors like
Amitabh Bachchan
, Dharmendra,
Rajesh Khanna
, Mumtaz, Hema Malini, Rekha,
Zeenat Aman
and
Parveen Babi
, to name a few.
Two queens of the film industry who were also considered beauties with brains were Zeenat Aman and ParveenBabi. The two were renowned for their unique fashion sense, unmatched glamour and stellar acting skills.
There was an unusual strong resemblance between the two divas as well!
Parveen Babi, who was born in Junagadh, Gujarat was well established by the '70s as an icon in Bollywood due to her excellent roles starting with Charitra in 1973, as well as her acting repertoire in commercially successful films like the cult classic Deewar, in which she played the sex worker, Anita. She then went on to act in memorable films such as Majboor, Amar Akbar Anthony, Suhaag, Raiza Sultan, Mangal Pandey, Ashanti, Chandi Sona, Kaalia and many more.
Due to the striking similarities in their fashion wardrobe which leaned more towards Western choices as well as their transition from the modelling to the acting world, Zeenat and Parveen were often mistaken for each other. However, this endeared them to each other rather than creating a rivalry, which led to a lifelong friendship and genuine warmth and affection between the two actresses.
In a candid post on Instagram, Zeenat shared how "gorgeous, glamorous, and talented" she thought Parveen really was on the latter's death anniversary. Zeenat also recounted a funny incident in Dubai where she was mistakenly called "Parveen Ma'am."
It's important to note that Parveen Babi and Zeenat Aman also had the good fortune of starring together in the films Ashanti and Mahaan, which only strengthened their on-screen chemistry and bonding in real life.