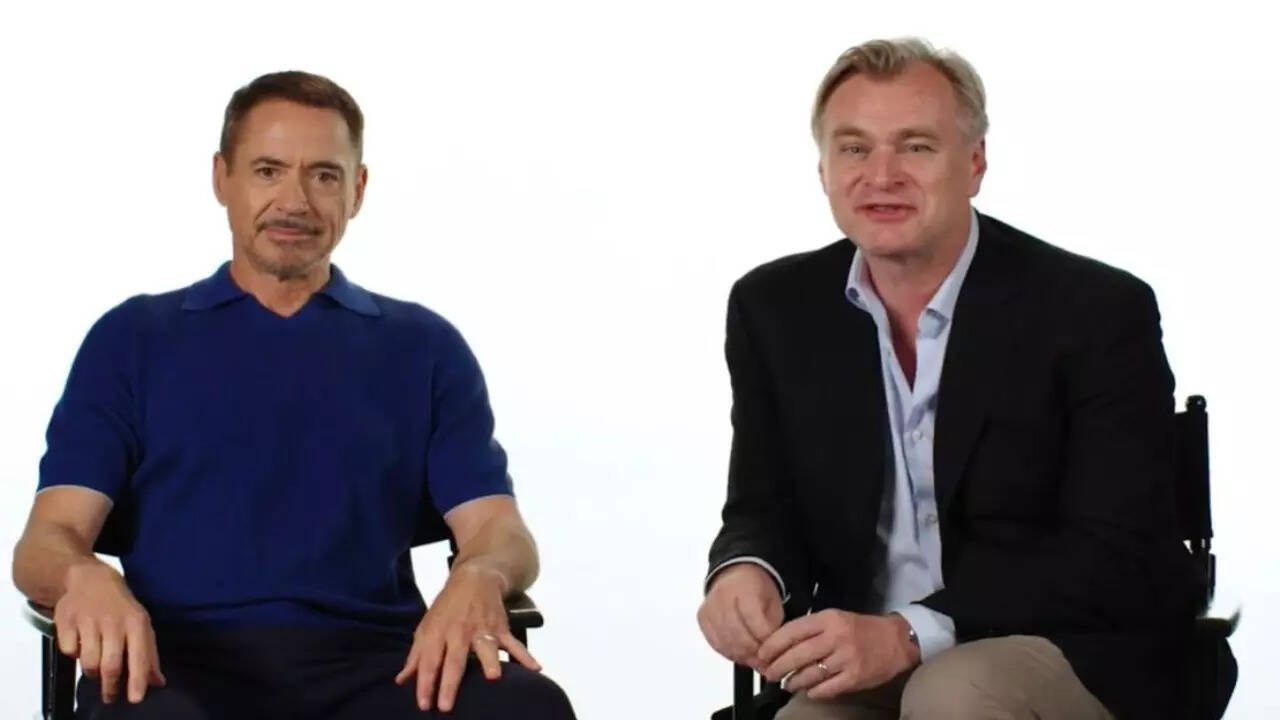 Positive word of mouth is pouring in for
Christopher Nolan
's 'Oppenheimer', and the same should soon reflect in whopping box office numbers. This biographical thriller features Cillian Murphy, Emily Blunt, Matt Damon,
Robert Downey Jr
, Florence Pugh,
Josh Hartnett
, Casey Affleck, Rami Malek, and Kenneth Branagh.
As part of promotions for the movie, two of Oppenheimer's biggest names – Christopher Nolan and Robert Downey Jr, participated in a fun interview.
On the Wired series, the replied to mock questions the web often poses to them. The acclaimed director was asked the usual questions on his love for large-format cinema and of how he achieves his practical effects, while RobertDowney Jr was asked about his stint as Iron Man in the MCU.
Both went back to the year 2008 when Robert Downey Jr took up the iconic role of Iron Man. It was the film that brought him a lot of fame and came just after Kiss Kiss Bang Bang. It was also the year that Christopher Nolan's The Dark Knight was due for release. Downey Jr recalls how everyone he was interacting with at that time was congratulating him for his success as Iron Man and was also telling him that 'this will do' till Nolan comes out with The Dark Knight.
At this point, Nolan laughed and Downey Jr added, "and here we are now…."
Downey had a question to ask to his director in Oppenheimer. He wanted to know how Avengers would have turned out if Nolan had directed it. For one, Nolan admitted that he wouldn't be using CGI, and for another, Downey added that knowing Nolan, the director would still be around shooting Avengers!