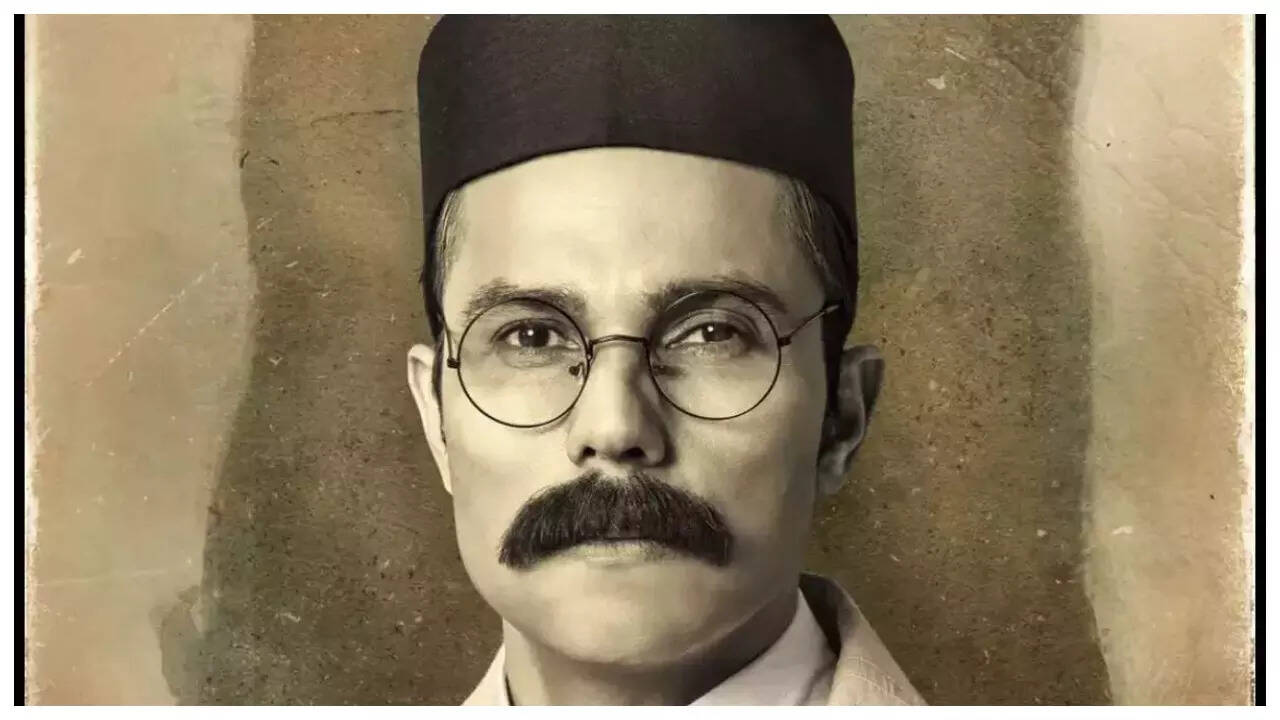 Randeep Hooda is known for his films like Monsoon Wedding, Once Upon A Time In Mumbaai, Highway, Kick, Sarbjit etc. He recently donned the director's hat as he made a film based on the life of Veer Savarkarcalled Swatantrya Veer Savarkar, with him playing the lead role. The actor's production house has also been credited as the producer of the film.The actor-director recently put out notices in trade journals about how he is the sole owner of the intellectual property rights of the film. And now this claim has been disputed by the other producers of the film namelyAnand Pandit and Sandeep Singh.
In their legal reply, Anand Pandit and Sandeep Singh have dismissed Randeep's claims and have shared further details about the project. They revealed that they had come on board to produce a film on life and true events of late Mr Vinayak Damodar Savarkar, with the story written by Mr Utkarsh Naithani and directed by Mr
Mahesh Manjrekar
. The story, concept and underlying works of the said film are registered in the record of the 'Screenwriters Association, Mumbai' (SWA) in the name of Mr Sandeep Singh.
Randeep was signed to come on board as an actor for the film and owing to reasons beyond the control of the original producers, Mahesh quit the film and they were thus approached by Randeep to also direct the film. After multiple persuasions they agreed to let Randeep direct the film. The original producers also claim that as a director he had full access to the footage of the film but to their surprise he took away all the footage from the storage without written permission and despite multiple attempts, he still hasn't returned it.
We tried reaching out to Randeep over these claims but he remained unavailable, his legal consultant Karan Halai of M/s Halai and Co. in a statement said, "Randeep Hooda under his banner Randeep Hooda Films has successfully written produced -directed/ completed the film based on Veer Savarkar despite all odds by facing various challenges coming his way including financial, mental and physical. He with his utmost dedication perseverance and aim of paying respect to the real hero i.e. main character of the film, has thwarted obstructions created by other entities bent upon disrupting the making of the film, also attempting to infringe on his legal rights. He has faced grave agony and losses including risk to his life as one would be able to see unprecedented weight loss he undertook and consequent risk of life so as to get in and fit appropriately in the main character of the film i.e. Veer Savarkar and attempt to do complete justice to the role he played.He is the sole owner of all the intellectual property rights of the said film and legally speaking on a strong footing with all his legal options open to ensure the timely release of the film which we are sure would be awaited keenly by public to get the real feel of one of our freedom struggle's biggest hero of the times."