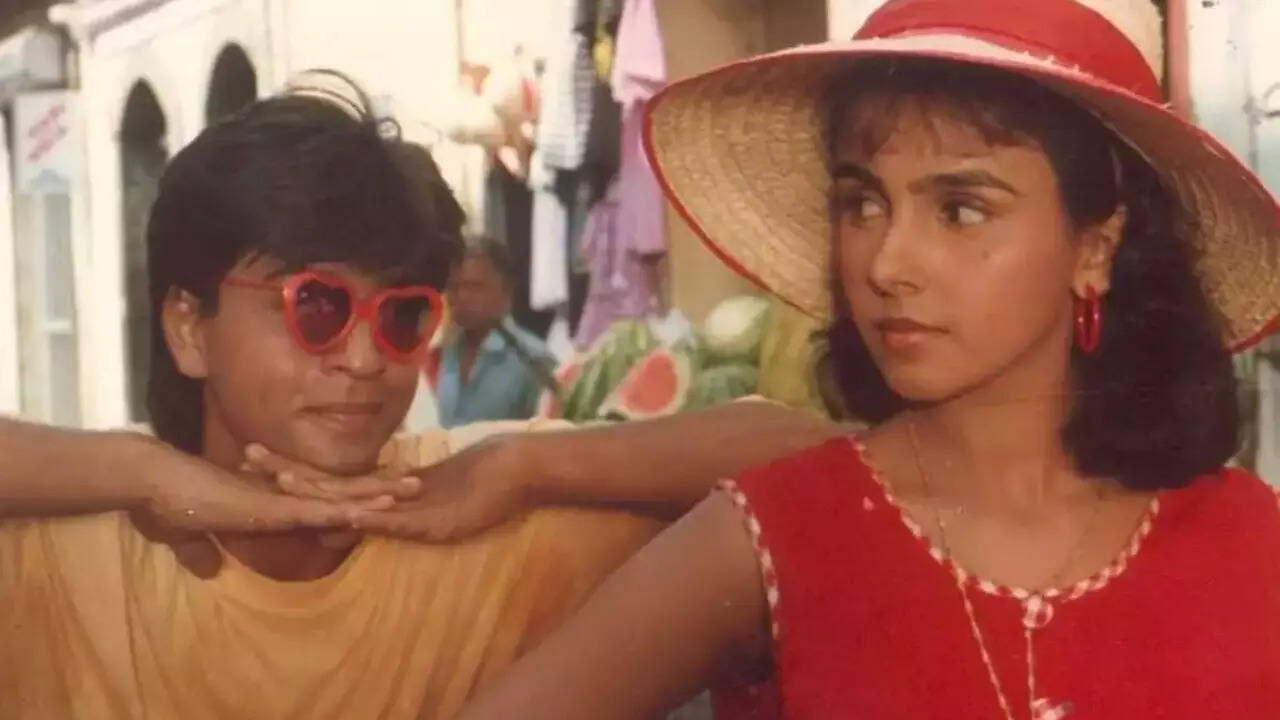 Shah Rukh Khan
has come such a long way and is one of the biggest stars in the country today. More than three decades of his career and a long body of work later, the ardent SRK fans still love his film 'Kabhi Haan Kabhi Naa'. Infact, it's also one of SRK's favourite movies. The film released in 1994 and recently entered its 30th year. It starred Suchitra Krishnamoorthi alongside Shah Rukh and in an interview recently, the actress recalled a scene where she had to slap him.
Suchitra said that there was a seen where she had to slap SRK. But that scene required so many takes that she burst out crying, said Suchitra in a chat with Bollywood Hungama. She further recalled that director Kundan Shah wanted a very real take but she just couldn't do it. How could she slap someone, she wondered! Shah Rukh was a pro and handled the scene quite well, said Suchitra, however, it was tough for her until Kundan finally got his take.
The actress had also said that Shah Rukh was newly wed when they were shooting for 'Kabhi Haan Kabhi Naa' and Gauri Khan would visit the sets often. SRK would look more at Gauri than at Suchitra while shooting for the scenes and that's why the love in his eyes seemed so real. Shah Rukh would often imagine Gauri while shooting with Suchitra and that further added authenticity to his character Sunil, confessed the actress.
During the film's anniversary, Shah Rukh had also dropped a post about it and said he misses Kundan Shah. He wrote, "At that stage…in that age…..raw….uncontrolled….craft still undefined….surrounded by the best cast and crew in India and a director who I miss every day! Taught me that sometimes u lose the moment….but win everything else…I am sure somewhere, some world Sunil did too!!"
'Kabhi Haan Kabhi Naa' also starred Deepak Tijori.