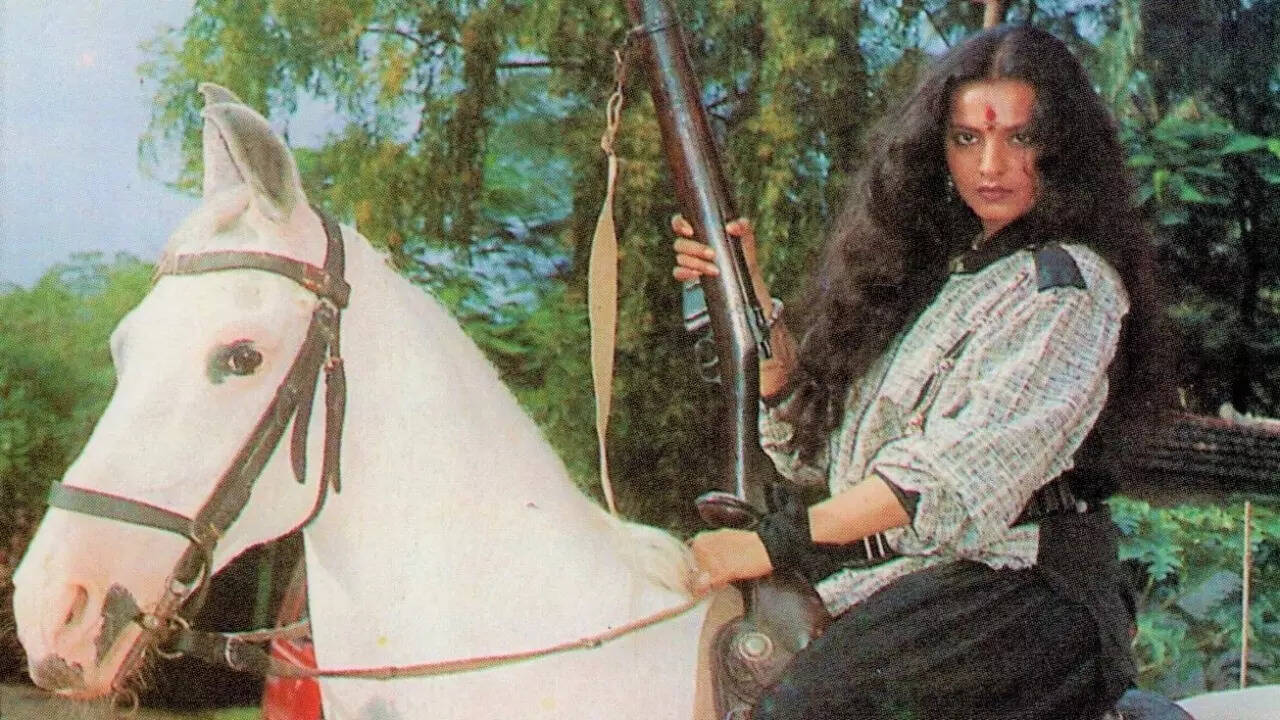 Rakesh Roshan
's one of the finest directorials 'Khoon Bhari Maang' clocks 35 years today and the acclaimed director is all too emotional recalling the good old days. Roshanreminisces about wanting to bring a distinctive narrative post his earlier movie 'Khudgarz' (1987). It was then that he conceptualized the storyline and approached Rekha, the lead actress. Her enthusiasm for the project fueled his drive.Unlike traditional casting where filmmakers have stars in mind, Roshan only envisioned
Rekha
for the main role, praising her versatility in both Indian and Western outfits.
Casting the other characters was a fresh endeavor. Rakesh Roshan needed a captivating actor for the husband's role and decided upon Kabir Bedi after sharing the script with him. For the antagonist, he chose Sonu Walia, a new face he had glimpsed at a dubbing studio. Throughout the production, Roshan's guiding principle was unwavering conviction, ensuring no compromises were made.
A memorable scene in the film involved Rekha's horse riding. Though she confessed her inexperience with horses, she embraced the challenge, leaving Roshan in awe of her natural ability. Another iconic moment was the gripping scene where Rekha's character faces near death by a crocodile, pushed by her on-screen husband. Roshan notes this was an innovative plot element for the time, though filming presented its share of challenges.
The logistics of the outdoor shoot became a hurdle as well at that time. Without prior scouting, they opted for Coonoor, a quaint hill station. On arrival, Roshan found no hotels but discovered a guest house resembling a Dharamshala. He took the initiative to book and remodeled the entire place, ensuring the comfort of the cast, including Rekha and Kabir.
As Rakesh Roshan concludes, he dismisses the possibility of remaking 'Khoon Bhari Maang', firmly believing that classics have an irreplaceable essence.