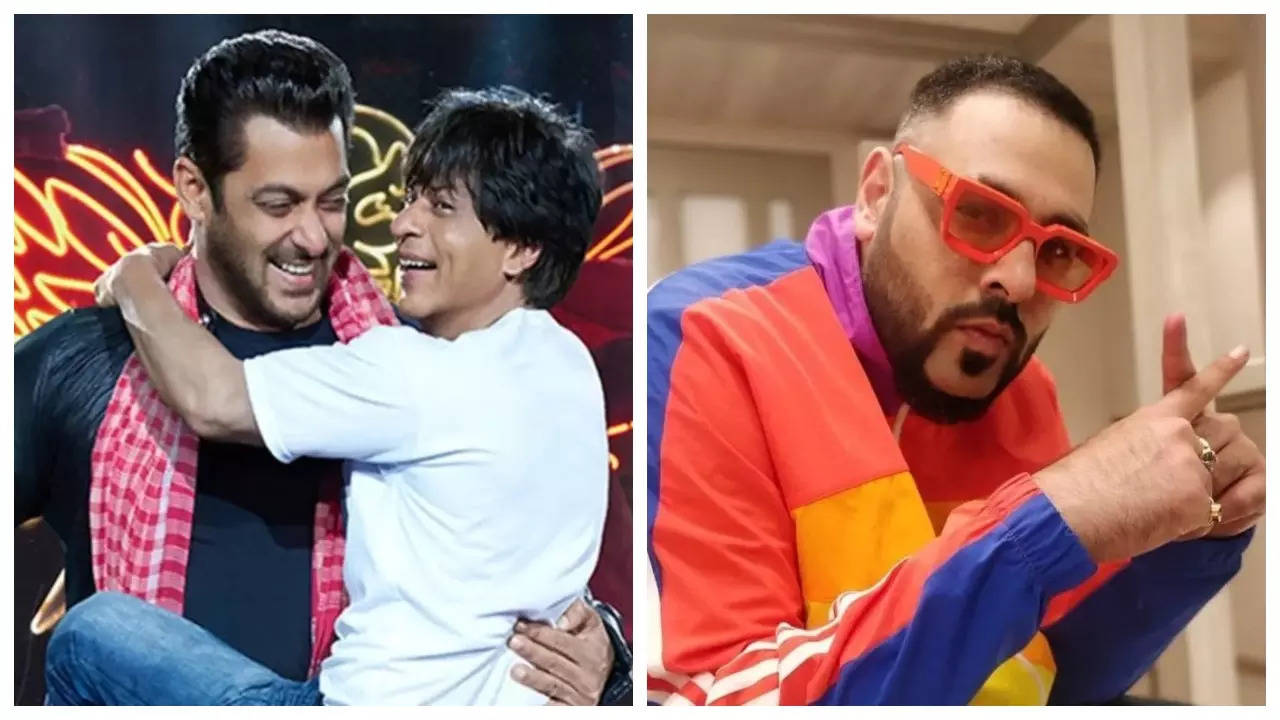 Rapper Badshah recently shared a heartwarming story about his first meeting with Bollywood superstars
Shah Rukh Khan
and
Salman Khan
. During an interview on a recent podcast, Badshah revealed that the encounter took place backstage at an award show shortly after the two actors had reconciled following a highly publicized feud that had lasted for years.
Recalling the memorable moment, Badshah explained that his manager informed him that Shah Rukh Khan wanted to meet him. When he went to greet Shah Rukh, Salman Khan was also present. Badshah stood by as they conversed with each other, and he was surprised to see their camaraderie. Later, while enjoying a meal, they kindly offered him some biryani. Badshah listened attentively as they shared anecdotes with each other before eventually having to leave.
The alleged rift between Shah Rukh Khan and Salman Khan reportedly began at actor
Katrina Kaif
's birthday party in 2008 and continued for several years until they patched things up at an iftar party in 2013. This backstage encounter between Badshah and the two megastars occurred shortly after their reconciliation.
Interestingly, Badshah's connection with Shah Rukh goes back even further. In the early days of his career, Badshah went by the stage name 'Cool Equal'. However, during an appearance on
Kaun Banega Crorepati
season 13 in 2021, he revealed that he changed his stage name to Badshah because he was a huge fan of Shah Rukh Khan. Inspired by Shah Rukh's 1999 film 'Badshah,' he adopted the name effortlessly.
In addition to his successful career as a rapper, Badshah made his acting debut in the 2019 film 'Khandaani Shafakhana' and later made a cameo appearance in the 2022 film 'Ek Villain Returns'. His journey in the entertainment industry has been marked by both musical accomplishments and meaningful encounters with Bollywood icons.