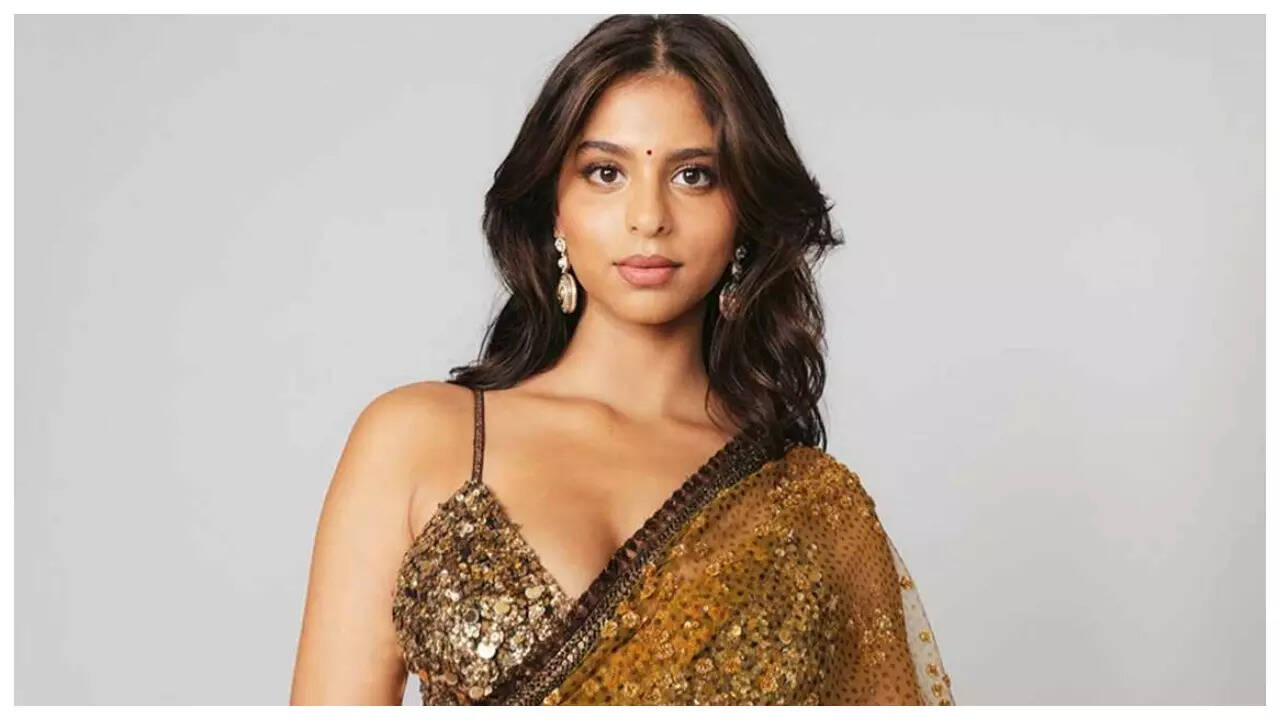 Friday night Gauri Khan along with daughter Suhana and a few other friends had stepped out for dinner at a restaurant in Bandra when paparazzi spotted them and they obliged them for pictures. Suhana was earlier spotted at the book launch of Koel Purie.
In a video that has not gone viral, as Suhana exited the restaurant a lady who sells tissues on the street approached her and said she has a young child, who is hungry and Suhana immediately put her hand in her waller and handed over two 500 rupees notes to the lady.THe lady jumped with joy and looking at her happiness Suhana also had a huge smile on her face and she bid the paparazzi goodbye and sat in her car.
This gesture of her's has definitely won her many new fans, one individual commented "Girl with a golden heart." and another oe were , "I swear she is the sweetest."
Suhana is all set to make her debut in Zoya Akhtar's version of The Archies, where she plays the role of Veronica. The others who are debuting with her in the film are Agastya Nanda, Khushi Kapoor, Vedang Raina, Yuvraj Menda, Mihir Ahuja and Aditi Dot.
Watch
Shah Rukh Khan's darling daughter Suhana Khan shows her generous side, hands out Rs 500 notes to woman asking for money – WATCH VIRAL video