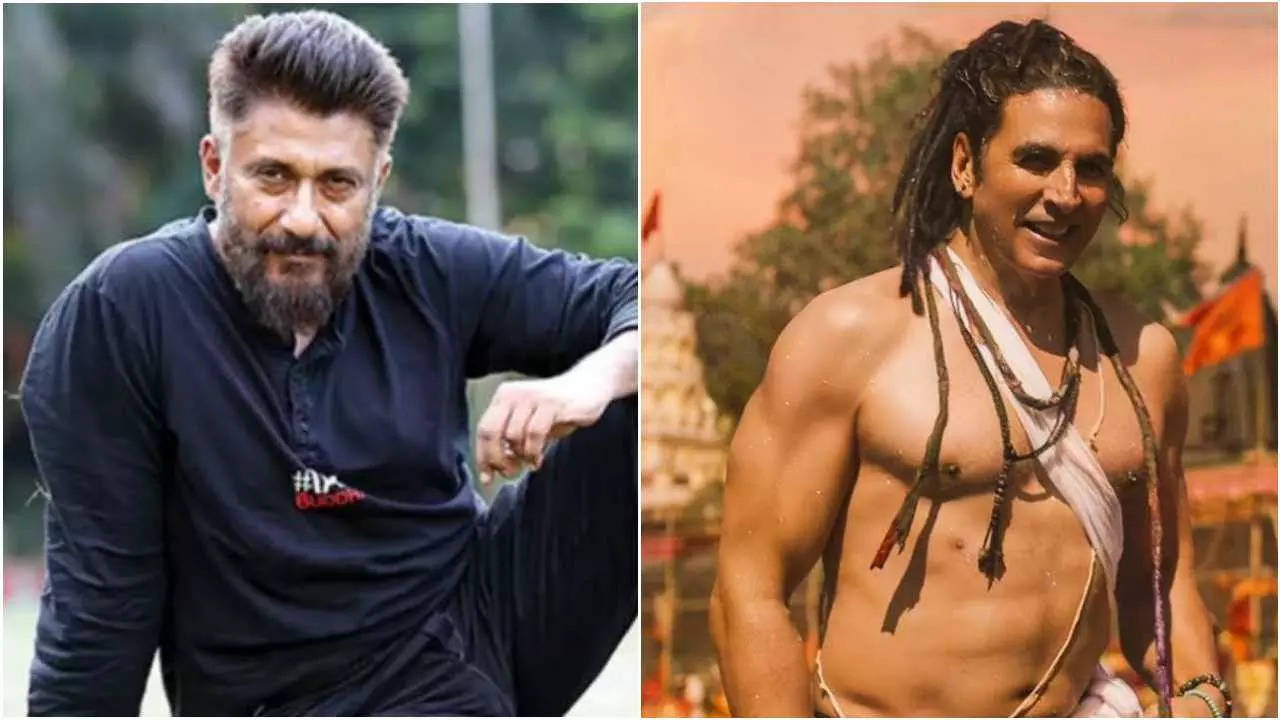 Filmmaker Vivek Agnihotri, who is a member of the censor board, recently opened up about the number of cuts given to
Akshay Kumar
's upcoming film OMG 2. The censor board gave an 'A' (Adults Only) certificate to the film after 27 modifications including Akshay's role of Lord Shiva to the role of Lord Shiva's messenger.
The Kashmir Files director told India.com that he has not watched the film yet.
He also clarified that he was not a part of the revising committee that gave out the list of changes to the makers.
However, Vivek said that he doesn't agree with the changes done to Akshay's role and that he is totally against it. He added that the Central Board of Film Certification (CBFC) shouldn't be pressurised to do anything. Whatever is happening, it's happening because of social and religious pressures.
"Everybody has understood that CBFC is a vulnerable body, you put pressure on it, and they will make these changes. I don't understand why a film should get so many cuts – 27 cuts. Who are you to decide that?" he added.
Vivek further questioned the idea of censorship in movies and stated that a body like CBFC should not exist. "Even though I am a part of CBFC but if you ask me, I honestly believe there shouldn't be any CBFC. I am against any kind of boycotts and bans on the movies. I believe in free speech. I, in fact, believe in absolute free speech, to the extent, that I think even hate speech should be allowed," he said.
He added that people are intelligent and let the audience watch it and digest it as these changes and modifications restrict the audience from becoming more tolerant, more inclusive, and more intelligent. "What is the intention of the filmmaker? If the intention is not bad, let it go," he said.