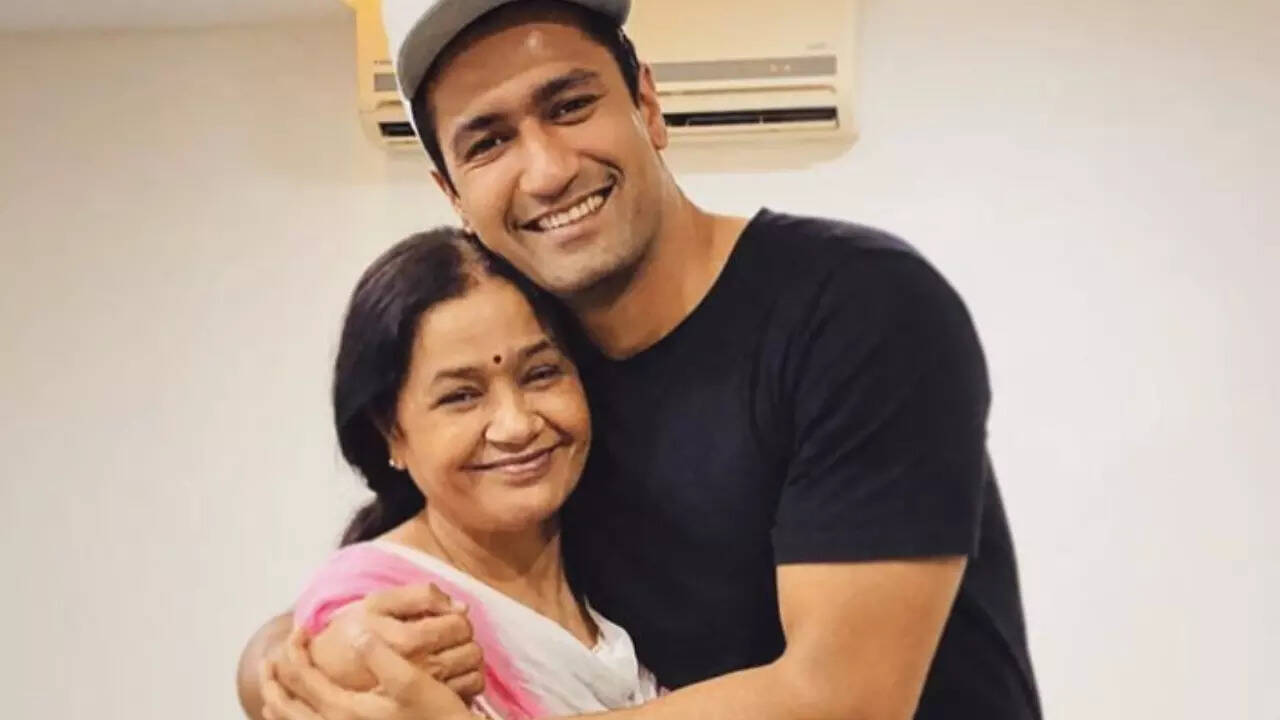 Vicky Kaushal is quite the heartthrob of the nation at the moment. The actor enjoys a lot of popularity among women and has proved himself as an actor film by film. However, Vicky reveals that his mother Veena Kaushal, and environment at home keeps him on track and quite grounded. Vicky had earlier said that when stardom goes into his head, his mother brings him back to reality.Now, the actor has shared another instance of how his mother is truly savage!
The actor expressed that his name was once there in the list of most desireble men, in a survey. But he was just casually chilling at home one day after a trip with his friends where he ate a lot and had put on weight. Vicky told Film Companion, that while he was chilling, his mother just came and casually taunted him, showing his paunch that, 'yeh hai most desireable'. Vicky laughed at further added that, 'jab aapki ghar pe trolling hoti hai, it keeps you grounded. (When you're trolled at home, it keeps you grounded). The internet can't shake me," he laughed.
Vicky added that his mother has some of the wittiest one-liners as Punjabi moms are experts at taunting. In the same interview, Vicky spoke about his middle class upbringing and how he didn't use his parents' car before he became an actor. The actor added that the middle class values never really go.
Talking about Katrina Kaif, Vicky said it's a big support to him that Katrina blurts it out to him, as it is. That helps him largely in keeping in check with the reality from an objective point of view and also while making decisions. Vicky admitted that if Katrina has an opinion, he has to take it seriously because he knows it comes from a lot of experience, seeing the highs and lows and a lot of wisdom.