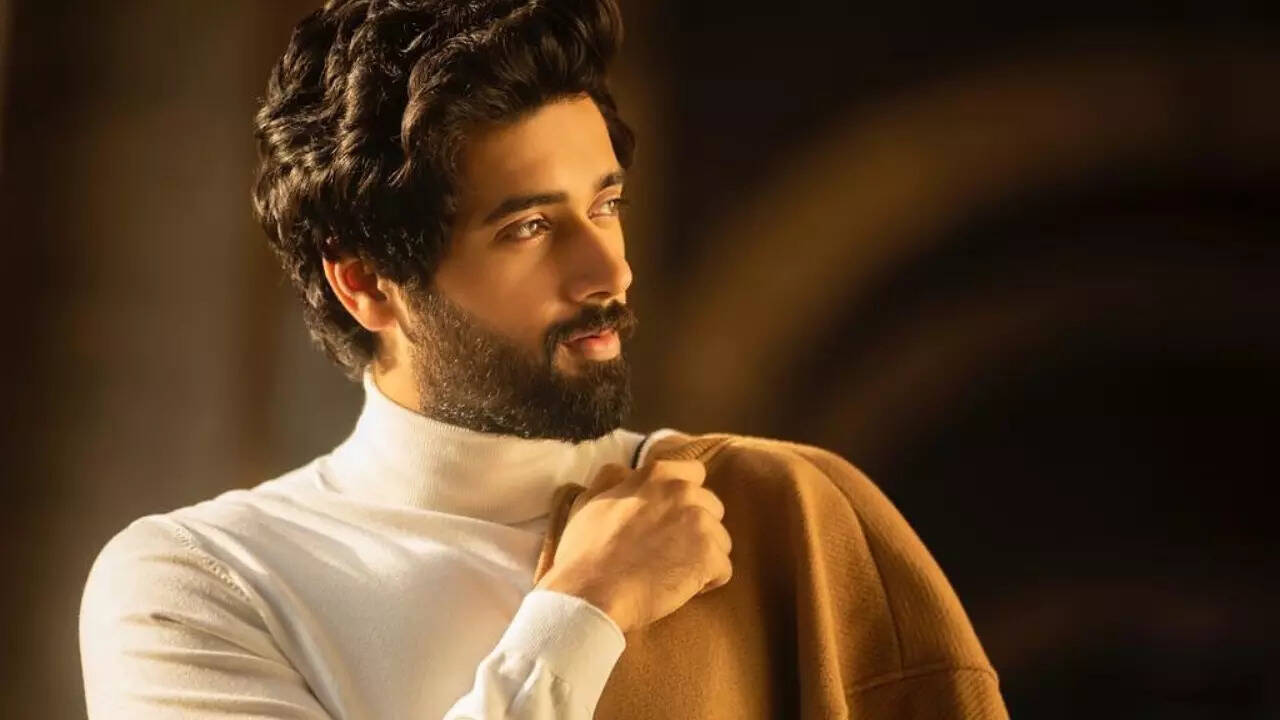 Utkarsh Sharma who is seen as Sunny Deol and Ameesha Patel's son in 'Gadar 2' is the same child actor who was in the first part in 2001. He's indeed grown along with this franchise. Utkarsh discusses 'Gadar 2' and how it was working with his father Anil Sharma and Sunny Deol. He also reveals his own sensibilities and choices as an actor and why he will always be more inclined to the big screen than OTT. Excerpts:
How does it feel to be the this first kid who's been a part of a film and also its sequel 22 years later? What are the traits which remained similar?
When we were getting closer to release, people told me I'm the first kid who's done that. I didn't know the facts when I had started filming. What remained the same is that, he's definitely a very family-oriented child, very emotionally volatile and charged character. He loves his parents. He's at the age of above 20 years now, which goes from immaturity to maturity so he's kind of stuck in his adolescence.There are some quirks in this character which I had written and at the same time, his heart is still the same. He can do anything for his family or his country.
How has it been to have your father as your director?
He's certainly a perfectionist and he's a workaholic by nature, so he expects the same from everybody else on set whether it's me, whether it's some other actor or some technician, he expects the same. So I think he has been the same force he was in 'Gadar 1' and for 'Gadar 2'. Now I know what he expects because I've also assisted him. I know what he expects and how he expects things, so he has to explain a little less to me and he gives a lot of freedom to his actors for sure. I tend to use that trick a bit but at the same time on set we have a professional relationship with the director and the actor, and we have that professional boundary where I don't interfere in his script, I don't interfere in his casting whatsoever. I only talk about my scenes, talk about the film as a whole and that's it. And when not working, for the rest of the time, we're family, we are father and son.

Working with an actor like Sunny Deol and being directed by Anil Sharma. How much does that serve as a training ground?
It is a training ground, definitely. Working with such people who achieve almost everything there is in cinema. It is really a moment where you have to push yourself even higher, you have to go beyond your own feeling and not just give your 100 percent but 110 percent in every take. I wouldn't say there is pressure. If your entire team is good then you also have to play at the same level. There are no two ways about it, you cannot get out on a duck. You have to play according to everybody else's capability and it turns our to be a very pleasant experience at the end of the day, because when you work with legends they tend to up your game naturally and they make things easier for you. They simplify things. With Sunny sir, you just have to look into his eyes and you will know what scene you are doing, what mission you have to go through as an actor.
Sunny Deol is such a different personality on-screen with his macho characters and off-screen, right?
True! Sunny sir, off set is quite opposite to the kind of characters he plays, but the characters he plays come from a place of real truth, from within him and when he is performing those scenes, you can't help but notice the truth in his eyes.
What are the kind of movies you grew up watching that have influenced you as an actor?
I have been fortunate enough to just say since I was born within a film family, I've been only hearing about screenplay and stories during my childhood. That was the discussion which happened at home all the time. Hence, I've also formed my opinions about the kind of cinema I like. I feel like I want to make cinema that includes the maximum audience, that involves and moves maximum people because, as a country first of all, we have our own unique voice and when that is expressed with films like 'RRR', we realise how unique our voice is and hence it works. I love the really good, commercial films that are hard-hitting in terms of emotions. They also culturally uplift the country and are optimistic about the people in India. I enjoy that kind of cinema. Having said that, I'm also a fan of more artistic kind of cinema and niche films like 'Do Bigha Zameen' or other black and white films of Dilip Kumar or old school English or Italian movies. I want to be a part of cinema that is rooted in Indian culture and tradition and moves many people.
What do you have to say about the way OTT has opened up large avenues and the kind of content created in that space?
I think because my father is a director and I know a bit about the industry and how it works, I don't care much about the recognition in terms of how people gauge market value of an actor. I care about recognition of good work and so my fight is for that. I could have done a lot of scripts during lockdown also. I had scripts from leading OTT platforms but I am glad that those things didn't work out because then 'Gadar 2' came my way and I had to drop all of that. For me, I've been a fan of cinema and I look at OTT and cinema as completely different entities. Cinema has its own unique voice and that's what attracted me the most about being an actor. I'm glad that OTT has come up and it's given opportunities to so many people, but for me, OTT is like the IPL and cinema is like world cup. You have to play with the pressure which comes when the stakes are high. There is always an expectation and I like working under pressure. It's a patience game also. The biggest of the stars can give a big hit and sometimes they might have to wait for 10 years for another big hit. There's so much uncertainty in the business. Hence, one has to be patient.
Sabr ka phal meetha hota hai, mujhe Gadar 2 mil gayi
.