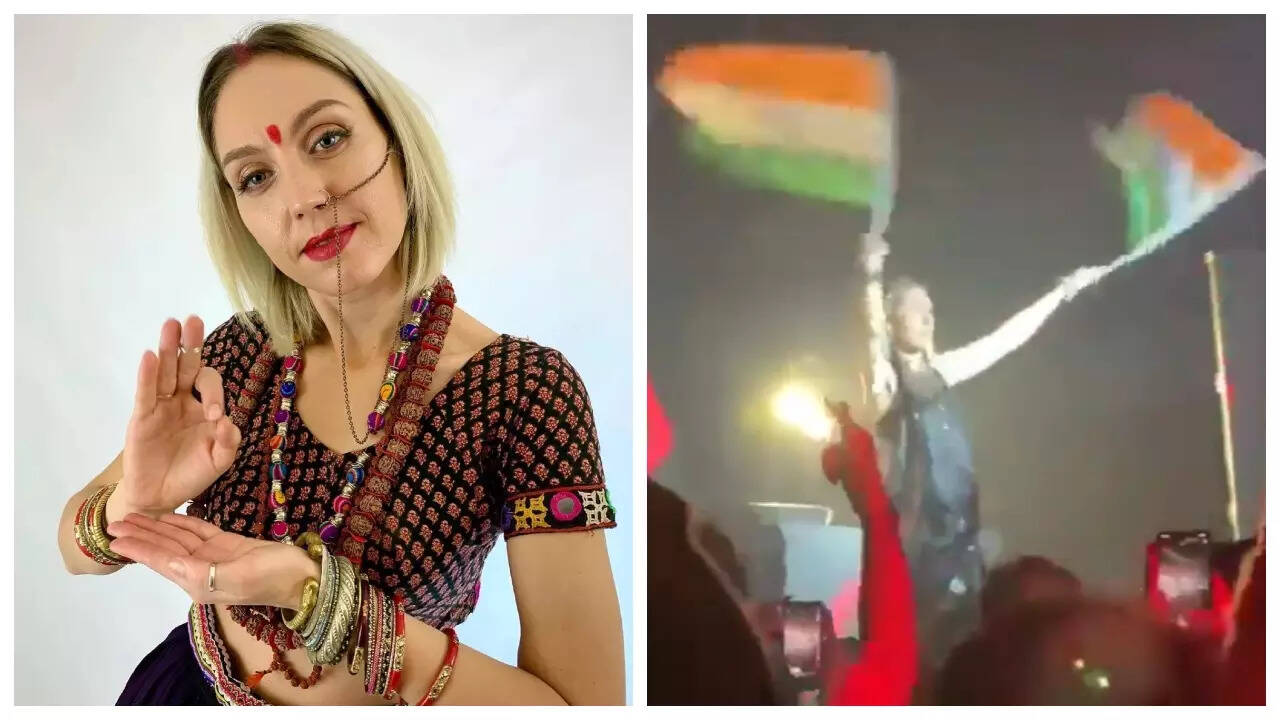 A case has been filed against Ukrainian singer Uma Shanti, of the band Shanti People, for disrespecting the Indian Tricolour. The singer allegedly insulted India's national flag during a concert at a club in Mundhwa, Pune and invited a legal offense, the proceedings of which have been initiated.
The incident occurred on Sunday night and was recorded on camera.The clip later went viral on social media. As per media reports, the case against Uma, the lead vocalist of the band Shanti People, was filed by Havaldar Tanaji Deshmukh at the Mundhwa Police station after the video of the alleged crime spread like a wildfire on various social media platforms.
As per the FIR, Shanti, the frontwoman of the Ukrainian band Shanti People, danced with the Tricolour in both her hands and later threw the flags towards the audience, as per the FIR.
The Ukrainian band – Shanti People – which was on the India tour, had already performed in Bengaluru and Bhopal last week. Their performance on Sunday was their second in the city of Pune after one in October last year.