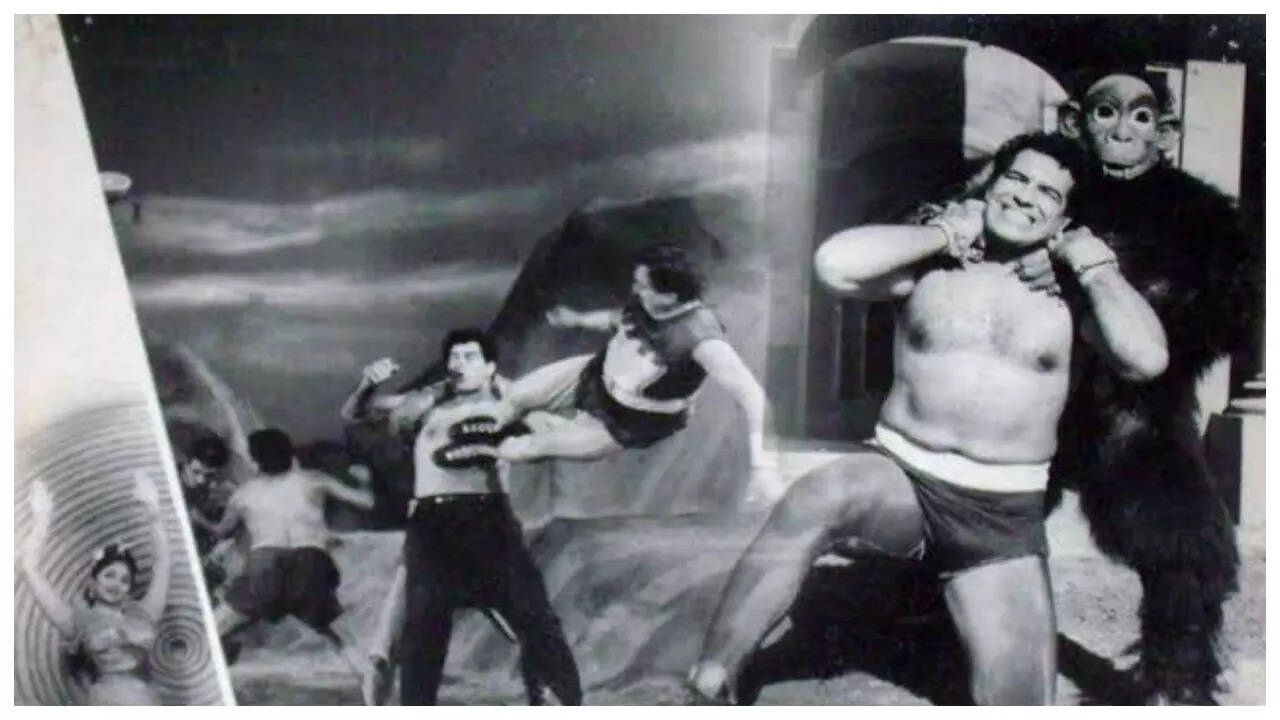 The entire country will be wrapped up in attention today, as Chandrayaan-3 is all set to land on the moon at 6.04 pm IST. While the feat will be ginormous to say the least, do you know that a Bollywood movie, starring Dara Singh came out in 1967, that was titled Chand Par Chadayee (Trip to Moon to English!)?
The movie was the story of astronaut Anand (Singh) and his associate Bhagu, who face off against many warriors and monsters from another planet, after they land on the moon.
The movie was directed by T. P. Sundaram, who also produced it under Cauvery Productions.
Meanwhile, actor Kareena Kapoor Khan has expressed excitement at India's Chandrayaan-3 moon mission which is set to achieve a soft landing on the lunar surface today.
Speaking to media during an event in the national capital, the 'Jab We Met' star shared that she is planning to watch Chandrayaan 3's landing on the moon with her little sons Taimur and Jeh.
"It's a great and proud moment for India and all the Indians. You feel that pride in your heart. As Indians, all of us right now, are waiting to watch it. A lot of people are going to be glued to watching it. I am going to be doing that with my boys as well, with bated breath," Kareena said.
Live actions of the launch will be available on the ISRO website, its YouTube channel, Facebook, and public broadcaster DD National TV from 17:27 IST on Aug 23, 2023.
The 'Vikram' lander module of the spacecraft successfully separated from the propulsion module recently and subsequently underwent crucial deboosting manoeuvres and descended to a slightly lower orbit.
The Chandrayaan-3 mission's lander is named after Vikram Sarabhai (1919-1971), who is widely regarded as the father of the Indian space programme.