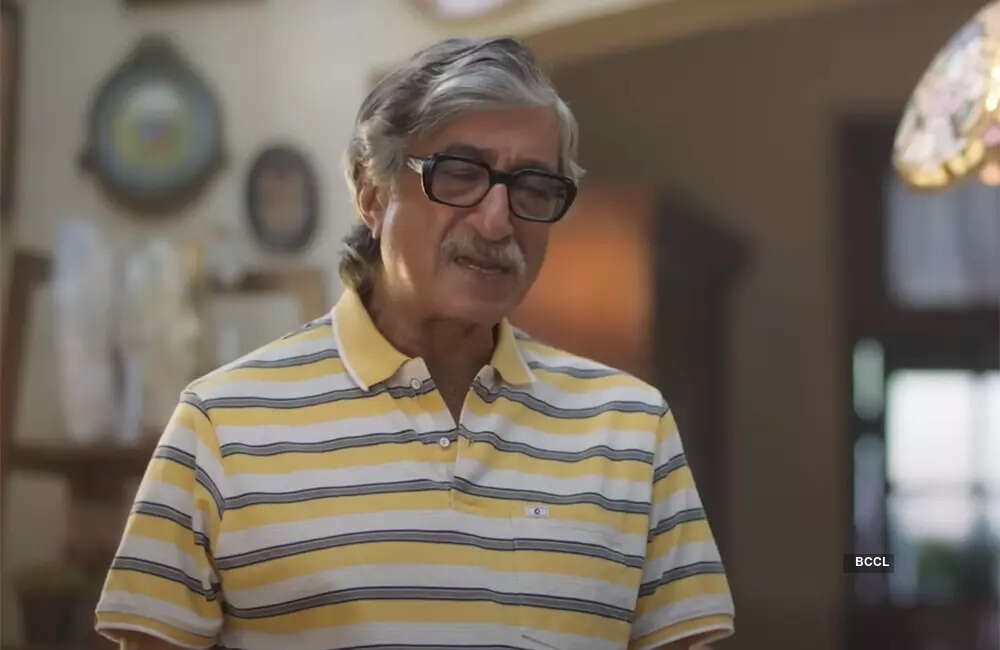 Trial Period story:
A single mother seeks a 'new papa' on a trial period at her son's insistence. A kind-hearted simpleton from Ujjain, desperately looking for a job, agrees to this proposition. A beautiful and unconventional family dynamic takes shape amid clashes due to their diverse backgrounds. But will this last only until the trial period?
Trial Period review: A single mother from Delhi auditioning men for a father on rent is a farfetched thought. And you know what to expect when an urban and sophisticated Ana Roy Choudhary (Genelia D'Souza) zeroes in on a desi, Hindi-speaking History teacher from Ujjain, Prajapati Dwivedi, aka PD (Manav Kaul). This unique arrangement is to appease Ana's six-year-old son, Romi (Zidane Braz), who wants to fit in at school and longs for a superhero dad like all the kids. The little boy has a strong support system through their neighbours, Timmy Sharma (Shakti Kapoor) and his wife (Sheeba Chadha). Timmy is a teleshopping addict, and while watching a commercial, Romi gets the idea that they can order a father on a trial period who can be returned if they don't like him. After humming and hawing, the elders are finally on-board. After most candidates reject the proposal, PD reluctantly agrees, unable to land a job in the city.
The story is about how the affable PD teaches the boy to stand up for himself and proves to be a cool guy despite being a bumpkin. The movie also explores their unique family dynamics, Ana and PD's unconventional equation, whether being a superhero is just about muscle power, and how single mothers often struggle to raise a child and look for validation.
The premise is predictable, and the narrative loses pace now and then, but writer-director Aleya Sen does a commendable job presenting a heartwarming and entertaining tale. The characterisation is another positive aspect, as all the actors portray their parts convincingly. Manav Kaul delivers a stellar performance as the socially awkward, moral and kind rural guy with a vintage personality. Genelia Dsouza is superb as a sophisticated and hands-on single mom eager to give a wholesome upbringing to her son. The duo has an easy on-screen chemistry, and their pairing looks natural despite being opposites. Child actor Zidane Braz performs well, especially when bonding with PD and in the scene, he takes on school bullies head-on. Shakti Kapoor, Sheeba Chadha, Gajraj Rao (who plays PD's uncle), Swaroopa Ghosh as Ana's loving but strict mom, and Barun Chanda as her artist father are also great.
Anupam Roy's background score deserves mention, especially the classical Indian-laced portions. The soundtrack is memorable, especially Arko's warm and romantic track Dheere Dheere and Kaushik-Guddu's recreation of the Bengali folk song, Gole Male.
Trial Period is a family entertainer worth checking out for the treatment, light-hearted and warm moments, especially the equation between its characters.