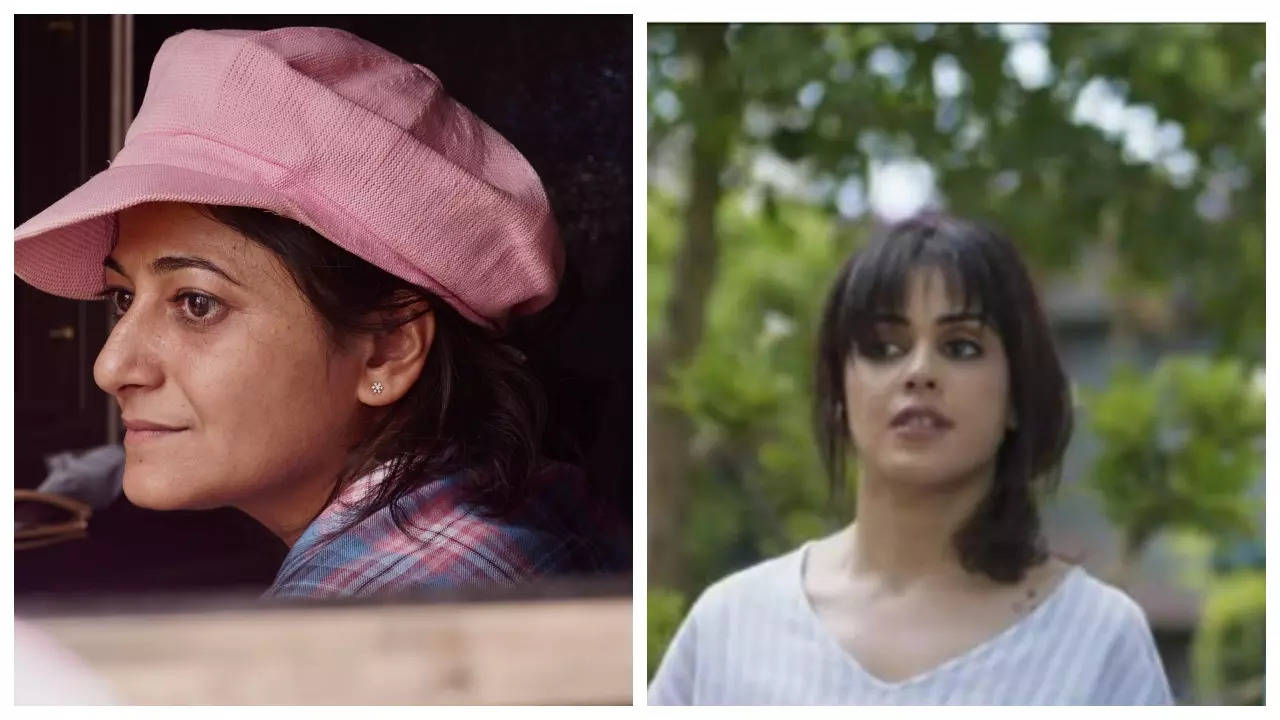 Aleya
Sen's directorial debut
Dil Juunglee
released in 2018, but over the years, she has made a mark for herself as producer of movies like Badhaai ho (2018), apart from creating ripples in the advertising space, helming top brands. As her next movie Trial Period, starring
Genelia
Deshmukh in the lead, is all set to premiere on an OTT channel, she talks to us about the kind of cinema that makes her tick…
Opening up on Trial Period, Aleya says, "The idea for the movie first struck me roughly in 2014, and even though it is not my first movie, I feel the time is opportune for a subject like this to come out."
Aleya also revealed why she cast Genelia for this role, despite the actor being extremely choosy about what she picks, preferring to dedicate most of her time to her family. Aleya answered, "My way of working is such that I first direct all my energies into writing the script, post which I start looking for faces. Genelia was the first actor I approached for this, and was pleasantly surprised when she instantly said yes."
Trial Period is the story of a single mother, who decides to 'rent' a stranger at the behest of her son, who could play the role of his father. Aleya tells us that her main focus while writing stories is that they should drive home a conversation. She said, "Even when I produced Badhaai ho, it was considered to be a taboo, because no one believed that couples over 50 get intimate, leave apart getting pregnant – however, that movie did start a talk around the same. Similarly, being a single mother or just a mother, is so much more than simply packing your child's lunch box or overlooking their studies. The fact that it does not leave you with much wriggle room till your child is independent, coupled with the emotional aspect is what I have tried portraying in Trial period."
Does Aleya think that over the last few decades, women protagonists driving a change is a welcome break? Aleya responds by saying that one needs to give credit to the audience for that. She says, "I would give credit to the audience for having grown more accepting in the last couple of years. Apart from that, I think how we connect to the audience too, is extremely crucial. Vis-à-vis Trial period as well, wherever I have screened the movie, people have come up to me and said 'hume laga ye toh hamare ghar pe hi ho raha hai. ' (We thought that this is the story of our house)
Talking about cinema going through a change, Aleya says more and more filmmakers should make movies that focus on real-life issues. "My kind of cinema is the one that sends across a message, and is intertwined with many layers. I want to tell stories that I connect with," she signs off.
Trial Period co-stars Manav Kaul, Shakti Kapoor and Gajraj Rao, among others. It will start streaming on a leading OTT channel from July 21 onwards.