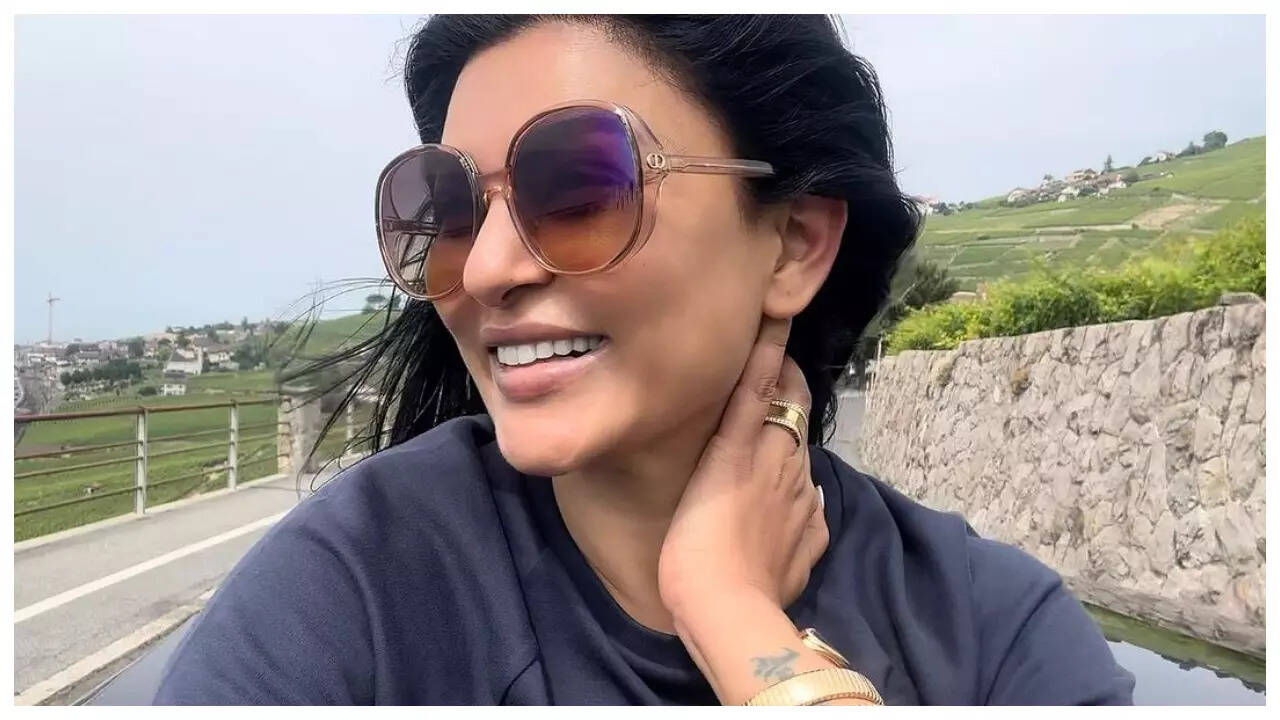 Sushmita Sen
shocked one and all after she shared that she suffered from a heart attack earlier this year and underwent angioplasty in Jaipur during the shooting of the 'Aarya 2'.
Talking about life post heart attack, Sushmita Sen said that she has become very aware of the fact that there's a bigger purpose that she is here for. The actress added that she has learnt to not take life for granted anymore.According to her, she is aware why she is still here given the episode that it was. Sushmita also added that her latest show, 'Taali' is also a step forward in the right direction.
'Taali' based on the life of transgender activist Shreegauri Sawant was trailblazing as it saw her play both a man and a transgender woman. Spilling some beans on the same, Sushmita told News18 that she attended different workshops for both Ganesh and Gauri. The actress had to bring Sushmita into both because without that, there's no truth. The actress pointed out that through the journey of Aarya and her second innings, she has learned that you've to stay close to the truth.
Elaborating further, Sushmita added that she realised that if she is a human being and portraying another human being, that's not hard. But if she complicates it by saying that Gauri was a man who became a woman, it would be a reflection of exactly the way the society is divided. According to her, if one wants to unite them, one has to look at it as telling the story of another human being.
While 'Taali' has been receiving positive reviews from all sides, the actress is now gearing up for the next instalment of her popular web series, 'Aarya 3'.