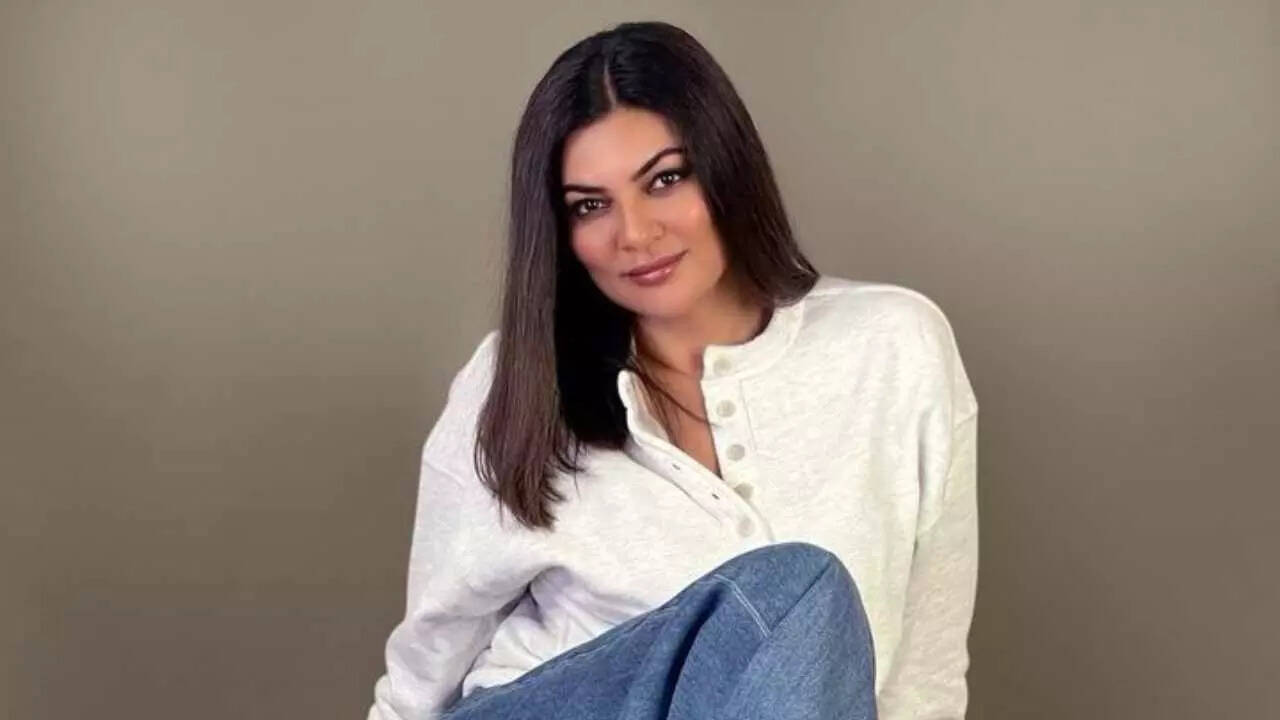 Sushmita Sen
who at one point gave up on the world of cinema and entertainment to be a hands on mother had her second innings in show bizz with her OTT debut in and as Aarya. After receiving much love for that character, she's now back with her second OTT release Taali where she plays a trans woman.
While drawing similarities between herself and Shree Gauri Sawant, Sen opened up about how just like anyone else, she too had her own share of difficulties to overcome.
From recovering from aheart attack to calling directors upon her return for work, Sushmita spoke of how she believed in herself and kept moving forward.Sen also shared that she's been looking at projects that would bring her back to the silver screen as well but she expressed how no longer she'd like to portray non-impactful roles. Sushmita said, "I have wasted enough time waiting for XYZ on sets or standing behind one pole for an entire day.
Sushmita Sen INTERVIEW: On Taali, Her Daughters, WASTING Time On Film Sets & INSECURITIES
In this exclusive conversation with Etimes, when asked about how she deals with her insecurities, Sushmita answered, "Ofcourse I have my insecurities and they keep changing as the day of the week. They pop out of nowhere. Sometimes out of conditioning or otherwise. I count my blessings and as I have too much to be grateful for. Sometimes when I look at myself in the mirror and see I have a puffed up face, or my eyes are small or a I broke out or I'm not looking my best or feeling my best, I have just had a heart attack! There are so many tragedy queen moments to look back in my life and then I go stand in front of the mirror and look at myself and say how dare I say these things to myself. I don't need someone else to tell me, I tell myself that I have so many gifts of life. I thank God and the minute I say that, something happens. The filter that we put on instagram just comes on naturally because there's something so beautiful about the power that's born inside."
Sushmita also highlighted how she prefers to keep her social media timeline filtered and clean. She blocks people if they opt to say anything nasty about her on her feed and deletes out those comments to protect her mental health.