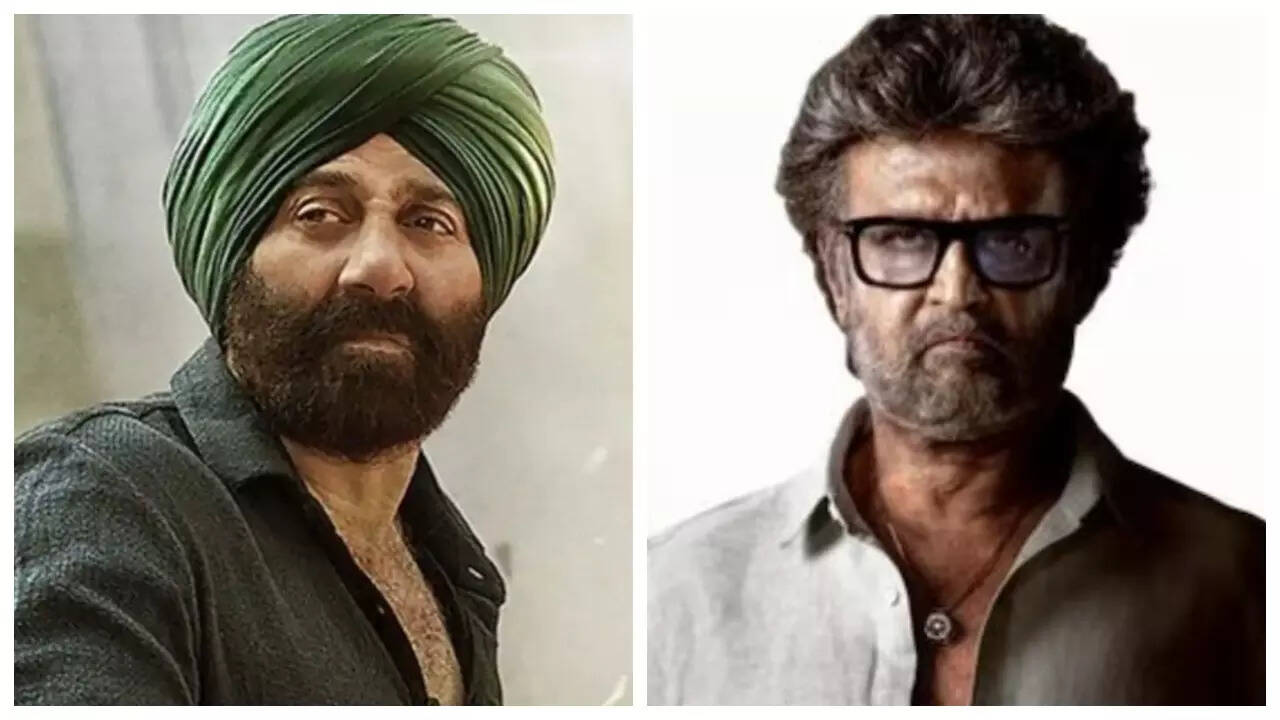 The Indian box office sprung back to life this weekend with the combined efforts of
Sunny Deol
,
Rajinikanth
,
Akshay Kumar
, Chiranjeevi, Ranveer Singh and Hollywood director
Christopher Nolan
.
The Producers Guildof India and Multiplex Association of India announced in an official statement that the 11th to 13th of August was the 'busiest single weekend' post-pandemic, drawing in a combined admission of over 2.10 crore people to theatres across the country.
The phenomenal weekend business set a new record in the film industry's 100-year history.
The films like 'Jailer', 'Gadar 2', 'OMG 2', 'Bholaa Shankar', 'Rocky Aur Rani Kii Prem Kahaani', and 'Oppenheimer' helped boost business to a nationwide gross of over Rs 400 crore. Rajinikanth's Jailer led the race earning an all-India Gross of an estimated Rs 162 crore over its 4-day weekend and is gearing up for another big boost with the August 15 Independence Day holiday.
Coming in as a close second was Sunny Deol's 'Gadar' which managed to earn over Rs 150 crore in just 3 days of its release. The Anil Sharma directorial was declared a blockbuster hit after it recorded a collection of over Rs 80 crore in just 2 days. Thanks to the frenzy around the film in mass pockets around the country and coupled with the upcoming holiday, the film is expected to rake in the big bucks to become one of the highest-earning films of the year.
Meanwhile, Akshay Kumar's 'OMG 2' which attained an A rating, earned an estimated Rs 39 crore over its first weekend. The film started slow, but picked up momentum at the box office because of good reviews and great word of mouth.
Chiranjeevi's 'Bholaa Shankar' that also arrived at the box office this past weekend, earned an estimated total of Rs 20 crore.
"The turnout at theatres has infused a new energy in our Industry, audiences are responding in numbers we have not seen for a very long time, and even the early morning shows are getting sold out. This weekend has been a wonderful experience for people who love mainstream Indian films," said Shibasish Sarkar, President Producers Guild Of India
Kamal Gianchandani, President MAI said, "It was a historic weekend, it proves once again that India loves going to the movies to see great films. This weekend is also an undeniable demonstration of Cinemas being the ultimate place to be part of a shared experience. Cinemas across the country would like to thank and congratulate our filmmakers and studios for pushing the boundaries to deliver unforgettable storytelling."
"This weekend shows that movies and cinema are back in a big, big, way," he added.
Last month, the Christopher Nolan film 'Oppenheimer' starring Cillian Murphy and the Greta Gerwig helmed 'Barbie' starring Margot Robbie and Ryan Gosling, earned a collective Rs 100 crore weekend at the Indian box office. This was a first as the films were not attached to the Marvel or DC superhero franchises that usually have audiences flocking to theatres in large numbers.
Meanwhile, Karan Johar's family drama 'Rocky Aur Rani Kii Prem Kahaani' also managed to woo the viewers and bring in the masses in urban sectors.