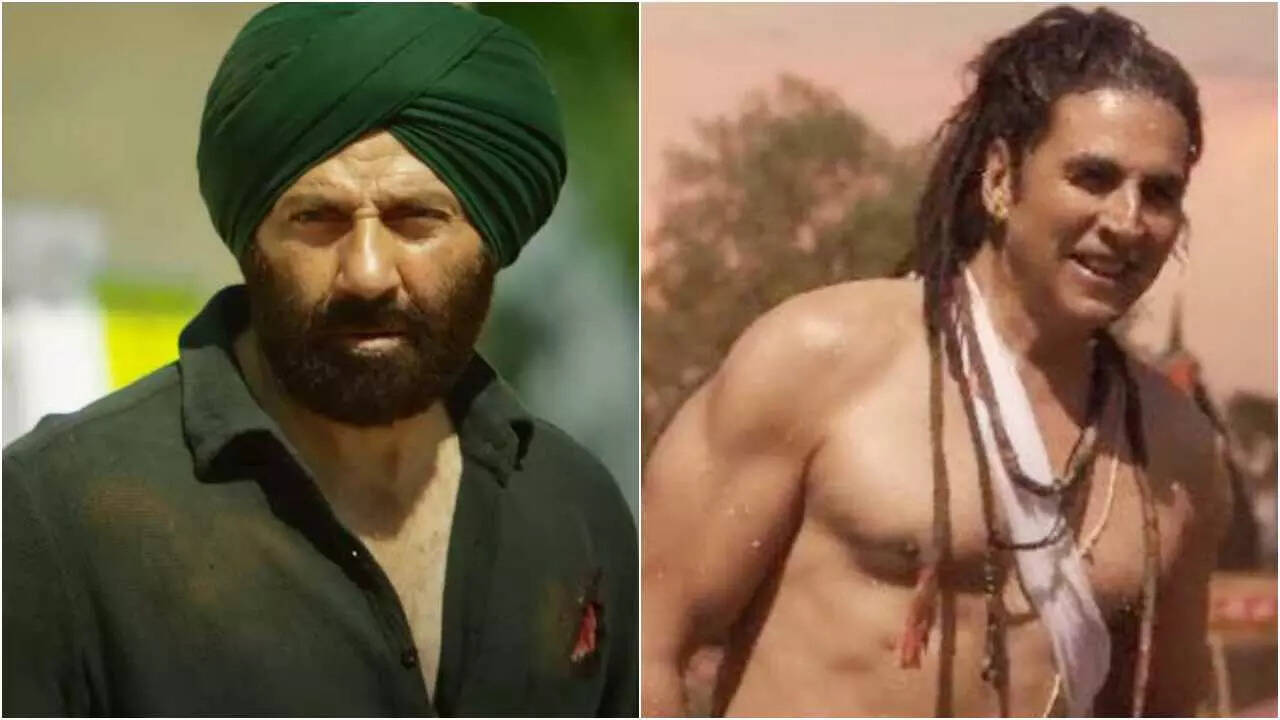 Sunny Deol
's 'Gadar 2' and Akshay Kumar-starrer 'OMG 2' has a major clash at the box office, yet both the films are doing well and getting a good response from the audience. When Sunny was asked about Akshay singing "Udja Kale Kawan' in 'OMG 2', he clearly said that he has not watched the film.
Sunny said during the press conference of 'Gadar2′, "I hadn't seen the movie, so I had no idea.
I haven't even watched 'Gadar' properly."
Helmed by Amit Rai, 'OMG 2' also stars Pankaj Tripathi and Yami Gautam in the lead roles.
In the film, Akshay is essaying the role of Lord Shiva's messenger. It is the sequel to Paresh Rawal and Akshay Kumar-starrer 'OMG: Oh my God', which was released in 2012.
'Gadar 2' is a sequel to the 2001 hit film 'Gadar', which showcased Tara Singh and Sakeena's love story set against the backdrop of the partition of India in 1947. Tara Singh went all the way to Pakistan to save his kid, Charan Jeet Singh (played by Utkrash Sharma) from the PakistArmy. The flick starred the late Amrish Puri in a pivotal role. It revolves around Tara Singh (portrayed by Sunny), a Sikh truck driver from Amritsar, who falls in love with Sakina (portrayed by Ameesha), a Muslim girl hailing from a political family in Lahore, Pakistan.
Directed by Anil Sharma, the film stars Sunny Deol, Ameesha Patel and Utkarsh Sharma in the lead roles.