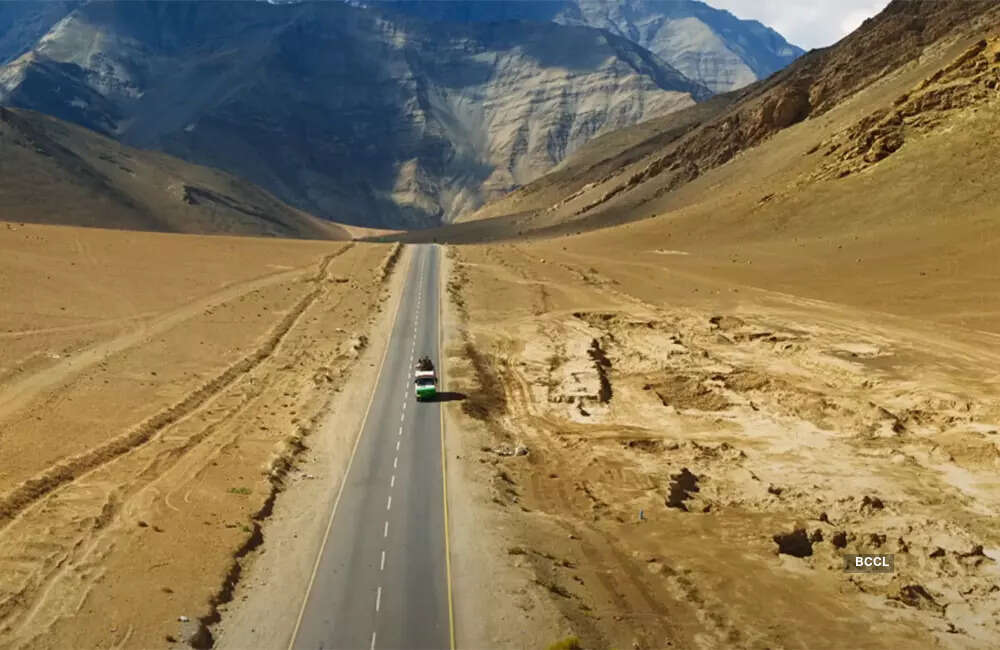 Story
: Decades after he rescued his wife Sakeena (Ameesha Patel) from Pakistan, one man army-truck driver Tara Singh (Sunny Deol) must illegally cross the border once again to save his son (Utkarsh Sharma) from the wrath of Pak General Hamid Iqbal (Manish Wadhwa). The latter holds a grudge against Tara for what he did in 1947.
Review: 22 years after Gadar: Ek Prem Katha caused a tsunami at the box office, Anil Sharma comes up with a sequel that tries to recreate the chest-thumping patriotism and familial love in times of war. It even makes a strong case for secularism. "Hindustan Musalmanon ka hai, Christians ka hai, Sikhon ka hai, Hindustaniyon ka hai."
What the film lacks is a solid premise. The sentiment stemming from loss of lives and brutal aftermath of the partition moved the audiences in the first film. The cross border love story and a tale of survival tugged at your heartstrings as it had a solid emotional core despite the provocative dialogues. The sequel struggles to leave you emotionally charged. Gadar 2 tries to cash in on the nostalgia factor, filmy dialoguebaazi and slowmo action scenes, without a story or purpose that can hold it all together.
Sakeena's father Ashraf Ali (Amrish Puri) is no more. Tara Singh finds a new nemesis in Hamid Iqbal, a Pakistani Army General, who ruthlessly beheads people for showing their loyalty for the Bhagavad Gita over Quran. A war is looming (1971), given India's involvement in East Pakistan (now Bangladesh), and Iqbal seeks revenge for this situation and the past. He captures and tortures Tara's son in Pak, who crosses the border in search of his father. This compels Tara to repeat what he did ages ago, this time around for his son. The son's love track in Pakistan with Muskaan (Simrat Kaur) feels absolutely irrelevant and unnecessary. The sequel comes across like an overstretched remake with a meandering plot that goes on for over 2 hours and 45 minutes.
The film's redeeming factor is its music and Sunny Deol. Sung by Udit Narayan once again, Mithoon's reprised version of Uttam Singh's beautiful composition 'Udd jaa Kaale Kaava' is the film's highlight. It conjures more emotions and nostalgia than the entire film put together.
Sunny Deol is endearing and sincere. His powerful presence and heavy duty dialogues continue to have an impact. Tara wants his son Charanjeet (Utkarsh Sharma) to be educated so that he doesn't end up as a truck driver, too. His concern for his child and love feels real. And of course for fans of the previous film, there is the iconic hand pump scene in this film too.
Ameesha Patel doesn't have much to do except for tearfully waiting for the men in her life to come back home. Utkarsh Sharma gets some crucial scenes and while he's pleasant, he lacks the screen presence required for this action drama.
It's not that Gadar 2 is badly made, it's just full of characters that don't have the depth to stir the desired emotion in you or hold your attention for too long. For Sunny Deol fans, the actor does bring back his star power and that quintessential roar that's hard to miss in the film.