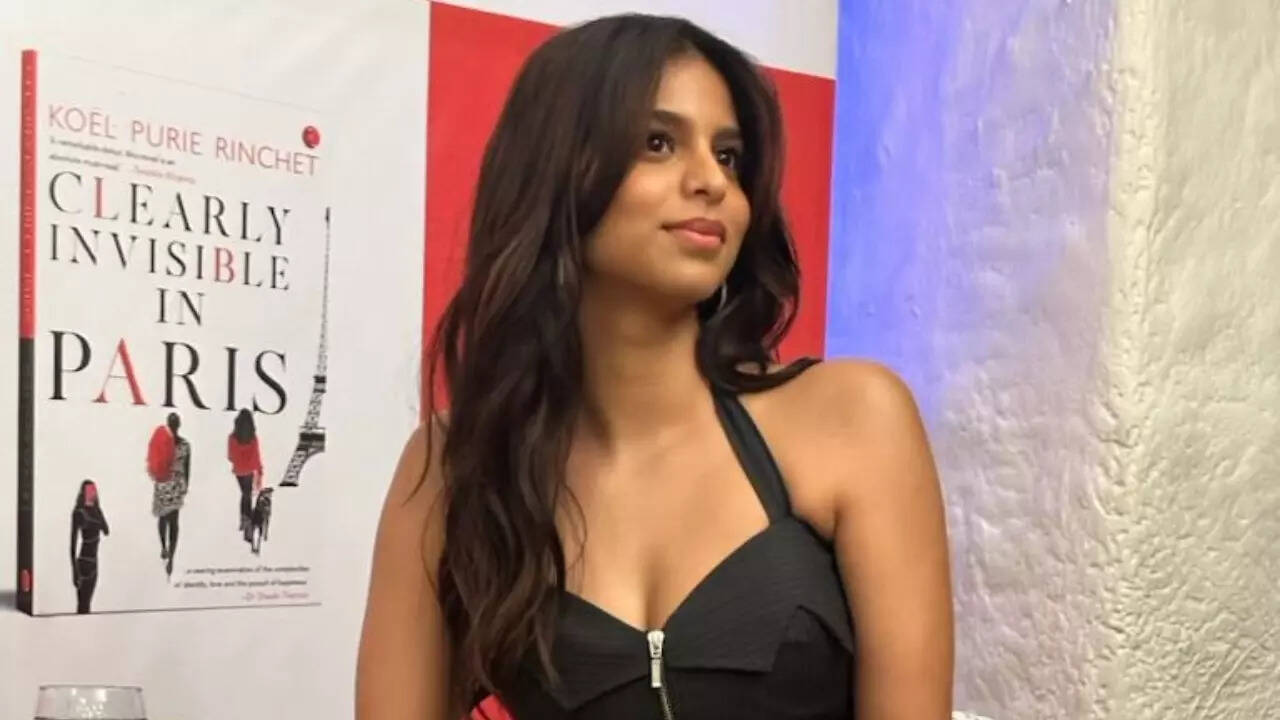 Suhana Khan
is set to make her debut with Zoya Akhtar's 'The Archies'. While she's
Shah Rukh Khan
's daughter, Suhana already has started having a fan following of her home. She recently launched Koel Purie's book, 'Clearly Invisible In Paris'. Suhana's mom Gauri Khan was also present at the event with her.
During the conversation, Suhana said that she resonated with the book because even she had felt invisible for a while when she went to study abroad.
Relating to one of the characters in the book, Suhana said, "I wouldn't call myself an immigrant and all. I went there to study. I left home when I was 15 for boarding school, so I think that was scary because it was definitely a culture shock, and I think it took me a while to feel at home, and when I did, it was because of the people there and how their friendship, their love made me feel seen when I felt invisible."
Meanwhile, Koel is also a part of 'The Archies'. She said in an interview with Hindustan Times recently that she became friends with Suhana, Agastya, Khushi and Vedang. It was really fun for her to work with them. Koel added that she might sound like an aunty for saying this, but they're all such good kids and quite focused.
Post the book launch event, Shah Rukh was a proud father as he shared a post by Gauri Khan where one could see Suhana talking. Gauri had written, "The first event I ever attended with @iamsrk was a book launch… and now watching Suhana speak at another such event has made me feel like life has come full circle!"
Shah Rukh quoted her and added, "Yeah the circle of life is closing in for us with our babies helping us complete it. You've done so well with the three of them…educated them, taught them dignity & desire to share love…& Suhana is so articulate but the dimple is mine!!"
This tweet won hearts and how. 'The Archies' is set to release on November 24 this year on OTT.