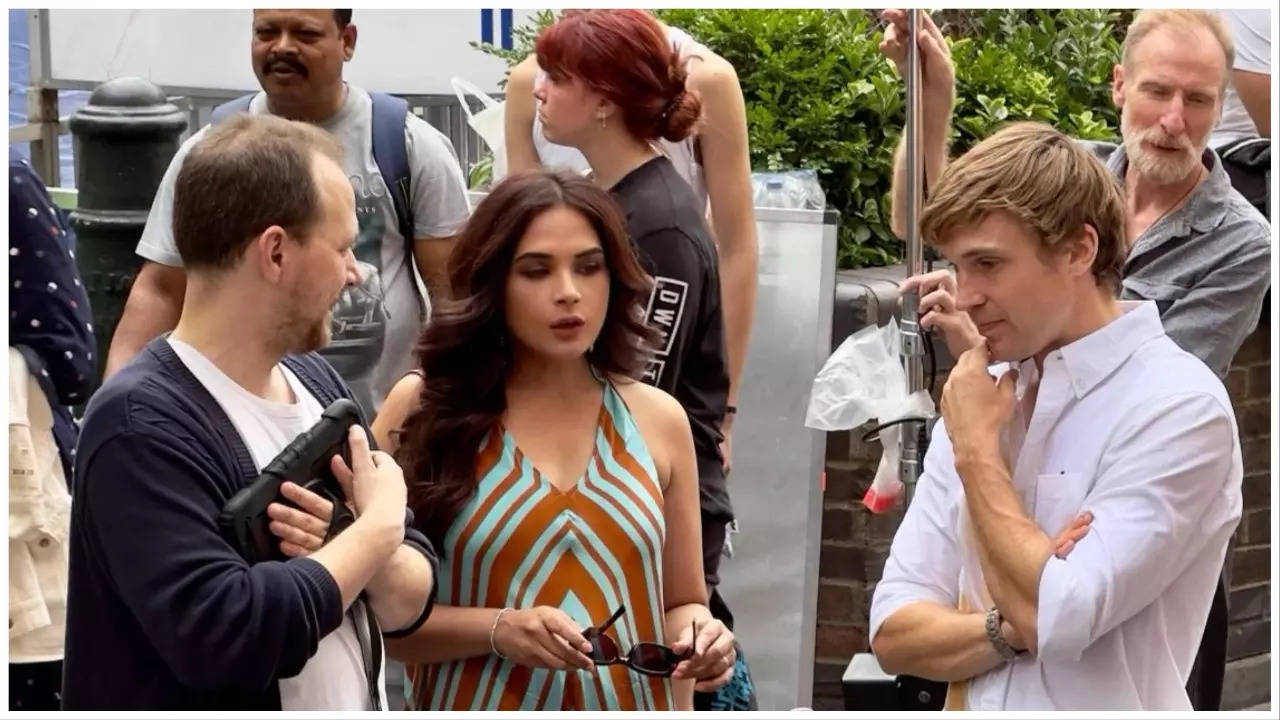 Bombay Times was the first to tell you about Richa Chadha bagging the international film Aaina alongside English actor William Moseley. We now have an exclusive working still from the set of the project. The actress was spotted on the streets of
London
with her co-star
William Moseley
and their directorMarkus Meedt.The film istouted to be a PTSD drama and its shoothas already begun on the bustling streets of London. Richa and William were spotted on Oxford Street, one of the most busy places in London.
The film promises to be a captivating social drama centred around the profound impact of violence on humanity and society at large. Richa plays an Indian girl living in the UK, adding an element of cultural depth to the storyline.
A source reveals, "The filming for Aaina will span across various open areas of London, as the city plays a pivotal role in bringing the narrative to life." Richa's stay in the UK capital is expected to last until mid-August, after which she will return to India for the film's India schedule.