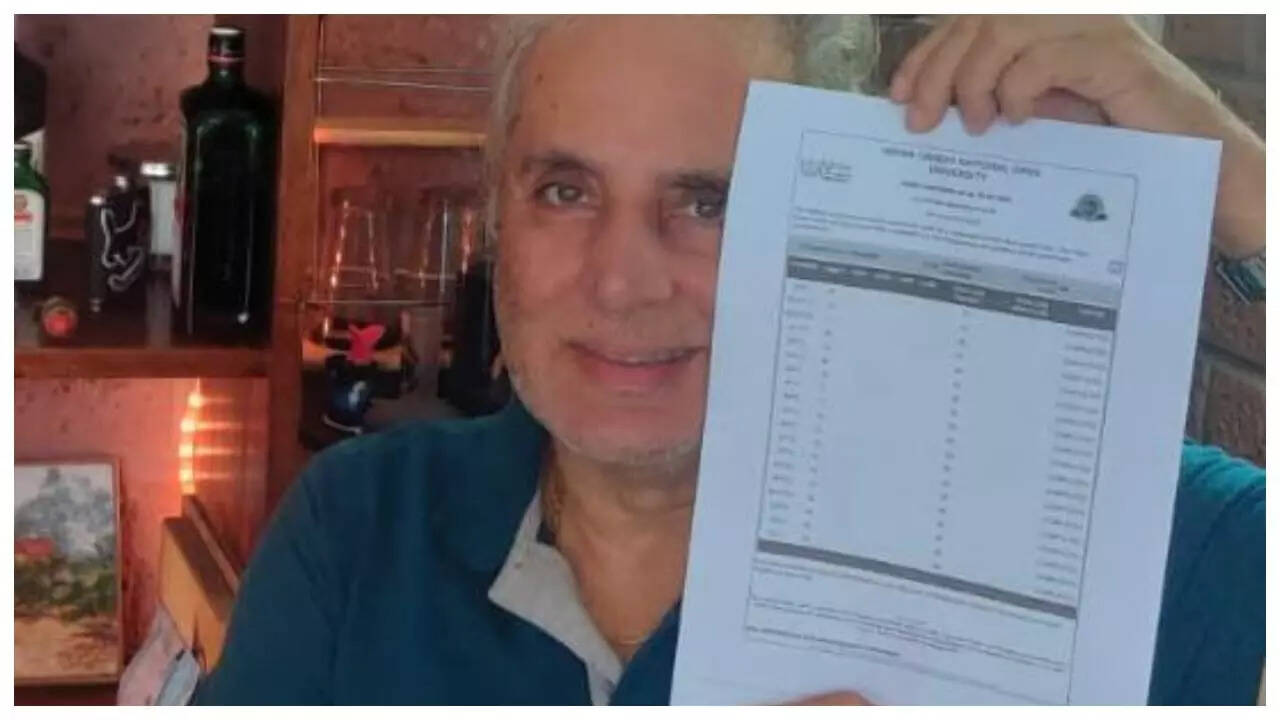 The legendary actor
Shammi Kapoor
's son Aditya Raj Kapoor is 67 years old now. But he has finally completed his graduation. The only reason why Aditya decided to complete his education at this age is to complete himself.
Aditya has moved to Goa and stays there now. Talking to ETimes, he reacted to his graduation and said, "I had all the opportunities to study and just never took them.Over the years I realised my error. But that was not enough, it was only when I felt the emptiness within me that I realised the importance of a value education. Which brings me to my subject: Philosophy."
Aditya further threw light on why he chose philosophy. He said, "I started studying at the age of 61, which means, committing to it doing the entrance exams and all. I did not need a Commerce or a Business course. Neither did I want Geography. Science would need a rebirth! What has always intrigued me over the years in my struggle to stay afloat, is the 'thought of man'. Why does man think the way he thinks. What makes him think. This and my spiritual exposure led me to the gates of Philosophy."
Aditya credits his daughter Tulsi for this. He says, "When the time was ripe, destiny struck from the hands of my daughter-Tulsi, who saw me as a retired-too-much-time-in-his-hands-guy. She dragged me to the Xerox shop where I made a copy of my documents and started filling up forms. I entered the portals of IGNOU. This is the world's largest online University. The teaching methodology suited me completely. I signed up for life. The syllabi of IGNOU is better than the public domain that they may have referred to. It is excellent and extremely qualitative. All study is at home with the books sent by them. Exams are in a nearby college. I enjoyed myself. I missed some exams due to the fear of Covid. My wife pushed me forward by making an environment that would be stimulating around me. Two weeks ago I passed with 59.67% marks. An extremely respectable IInd class, with an Hons in Philosophy. IGNOU has been very supportive, they have a Regional Director at Goa, who is very prompt and helpful."
Kapoor shares his family's reaction and says he did it for his mother Geeta Bali. "My family was ecstatic. They couldn't believe that I stuck through. I have enrolled for my Masters in Philosophy. I did this for my mother Geeta Bali. This is all the impact of a Guru. My Guru: Bhole Baba. He wanted me to be different. So I am," he said.
Aditya has worked as an actor in movies like Chase and Yamla Pagla Deewana 2.