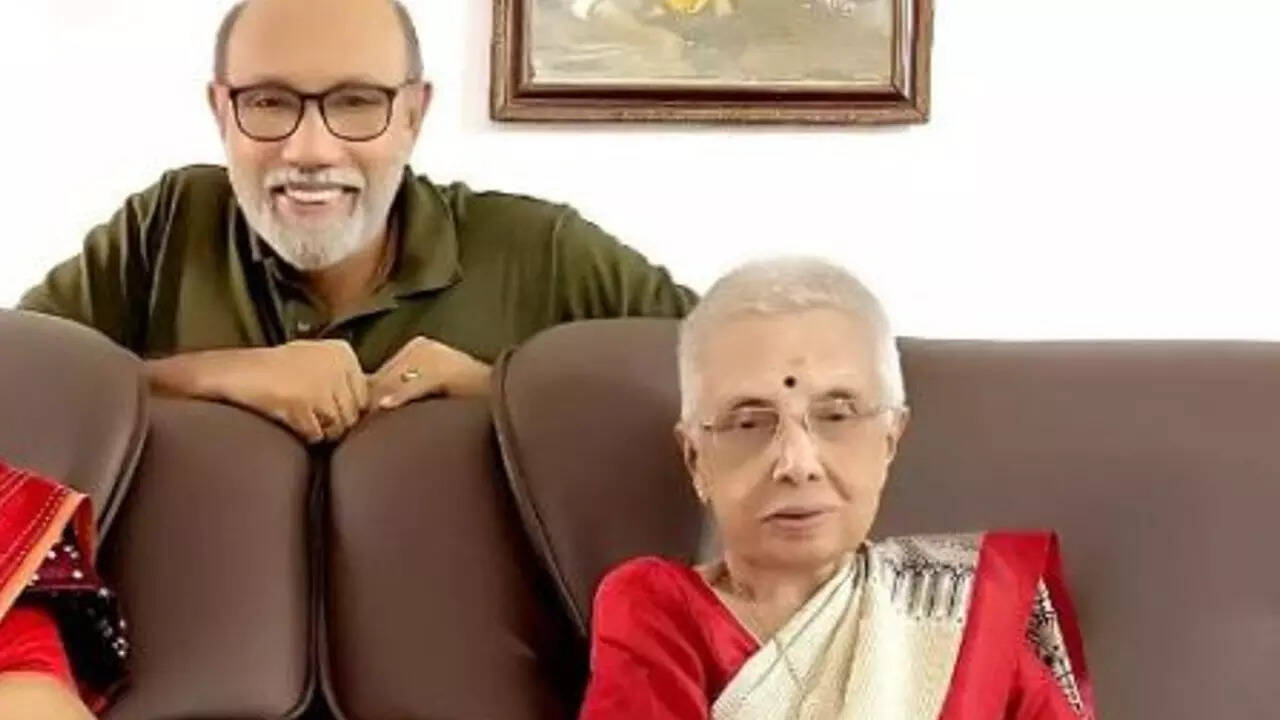 Actor Sathyaraj's mother, Nathambal, passed away yesterday (August 11) due to old age; she was 94. Sathyaraj's mother was staying in Coimbatore, and she took her last breath on the evening of August 11. Sathyaraj was on a shoot in Hyderabad during the last minutes of his mother, and he immediately rushed to Coimbatore after hearing the news of his mother's demise. Nathambal is lived by a son, Sathyaraj, and two daughters, Kalpana and Rupa. The funeral will take place today (August 12) in Coimbatore. Several cinema stars have been expressing their condolences over the demise of Sathyaraj's mother, on social media.
"Friend #Sathyaraj's mother, Ilaval @Sibi_Sathyaraj Their grandmother, Mrs. I, was deeply saddened to hear the news of Natambal Kalingarayar's demise. My deepest condolences to the bereaved mother and her family,", wrote Kamal Haasan to share his condolences with Sathyaraj's family at the earliest.
Director Seenu Ramasamy and Udhayanidhi Stalin have also taken to social media to share their condolences over the demise of Nathambal with Sathyaraj and his son Sibiraj.
It is worth noting that Nathambal is a lucky charm for Sathyaraj, and the actor has named his mother's name for his production company, which delivered some of Sathyaraj's son Sibiraj's films.