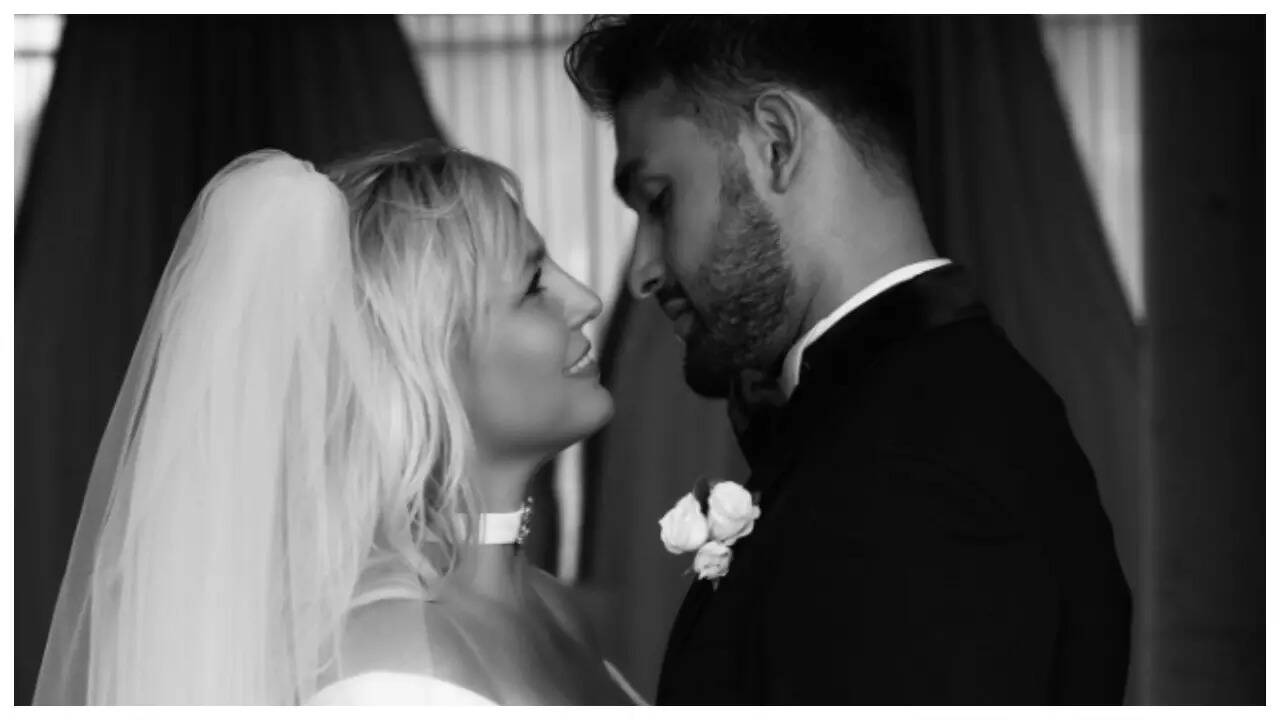 Sam Asghari, the husband of
Britney Spears
, has issued a statement after news broke that he is seeking a divorce from his pop superstar wife, just 14 months after tying the knot after she was released from a legal conservatorship.
The 29-year-old Asghari cited "irreconcilable differences" in a filing in Los Angeles Superior Court on Wednesday. He is seeking spousal support and payment of legal fees by Spears.
In a statement on Instagram, Asghari said,"After 6 years of love and commitment to each other my wife and I have decided to end our journey together."
"We will hold onto the love and respect we have for each other and I wish her the best always," he added. "Shit happens. Asking for privacy seems ridiculous so I will just ask for everyone including media to be kind and thoughtful."
Soon after news of the divorce was confirmed, reports suggested that Sam was planning to 'extort' money from Britney by threatening to reveal embarrassing details about their relationship. TMZ alleged that court papers suggested that the actor wanted to contest their prenuptial agreement and seek spousal support.
Asghari hit back at those claims in a new statement put out by his rep Brandon Cohen. In a statement to The Messenger, he said, "There are many claims that Sam is challenging the prenup and threatening to exploit his ex-wife with videos. However, all these claims are false, as no negative intention has ever been directed towards her and never will be. Sam has always and will always support her."
Representatives for Spears did not respond to requests for comment, but the singer shared photos of her new family members. In an Instagram post, the star did not address her divorce but revealed that she was getting a horse. She wrote, "Buying a horse soon!!! So many options it's kinda hard!!! A horse called Sophie and another called Roar??? I can't make up my mind!!! Should I join the camaraderie and put a pink cowboy hat on??? Either way I think I found my sweet spot with Roar!!!"
She then went on to share a cryptic post that read, "How do you read this ??? It's interesting !!! I see it as a message in a bottle !!! Or a baby who needs to get out !!! They whisper the poison like in Alice In Wonderland and they wait to see if they have the cure !!! Wise birds know who they are"
Since news of her divorce, Britney has also turned off the comments on her social media handles.
Asghari and Spears, 41, wed 14 months ago in June 2022 after dating for nearly six years.
The wedding took place months after a judge ended a conservatorship that had controlled the singer's personal life and finances for 13 years. During court proceedings, Spears said she longed to get married and start a new family without any restrictions.
The conservatorship had been set up and overseen by the singer's father, Jamie Spears, after she had a public breakdown in 2007 and was hospitalized for undisclosed mental health issues.
The marriage is the third for Spears, and the first for Asghari. She married Jason Alexander, a childhood friend, in a surprise ceremony in Las Vegas in 2004 but the marriage was annulled shortly after. Nine months later, she married dancer Kevin Federline, with whom she had two children. That marriage ended in divorce in 2007.
The Grammy-winning Spears is known for pop music hits such as "Baby One More Time," "Oops! … I Did It Again" and "Stronger."
Iranian-born Asghari is a personal trainer and actor who has appeared on the Showtime series "Black Monday."