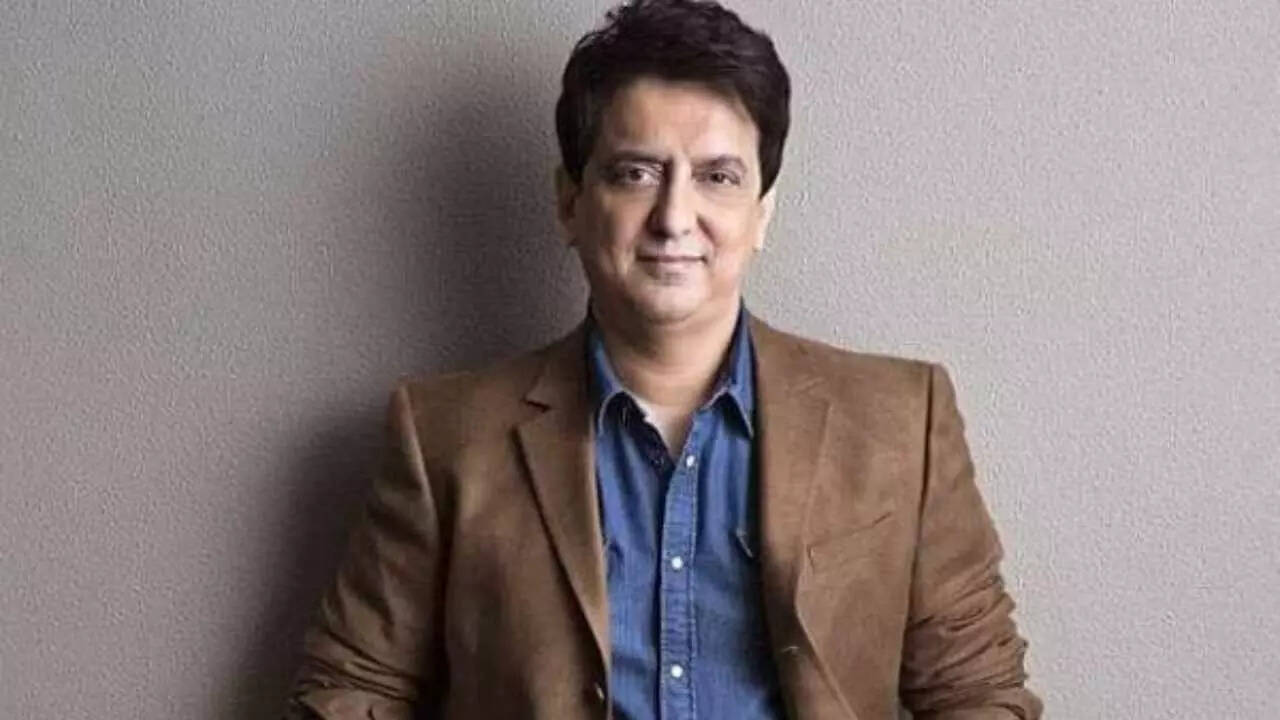 Varun Dhawan and Janhvi Kapoor's upcoming love saga 'Bawaal' is a love story unlike anything we've seen before. The young couple start in small-town India, but their romance turns epic and intense in the vast landscapes and history of Europe. It's a creative vision unlike anything imagined before and that's a trait that's pretty common in all films directed by Nitesh Tiwari, who's given us seminal entertainers like Dangal, Chhichhore and more.ProducerSajid Nadiadwala, who usually makes larger-than-life movies with more conventional themes and heroes, is truly charting new territory with 'Bawaal'. It's his digital debut as a producer and also one of the few films that transcend the barriers of run-of-the-mill entertainment. With complex characters and a unique narrative, 'Bawaal' seems to promise a lot and Sajid Nadiadwala, like most connoisseurs of Tiwari's cinema, is very excited to see his film release on Prime Video and capture the imagination of a global audience. In a quick chat with ETimes, the producer of hits like the Houseful franchise and Kick, talks about his love for great cinema.
'Bawaal', with its European themes and World War motifs, looks like a totally different kind of film. What part of Nitesh Tiwari's vision of this film convinced you to be a part of the project?

Because we've worked on Chhichore before, Nitesh and I tend to keep exchanging ideas. And he has a knack of coming up with these 'different' kinds of scripts. His films are very, very different. Who'd imagine Aamir Khan as a 110-kilo man? 75% of the screenplay of Chhichhore with Sushant Singh Rajput was based inside the hospital. His films may earn extravagant numbers of Rs 1,500 crores worldwide and all but the material that he creates as a writer is so simple. I feel it takes power to green light those kinds of films. I had signed Nitesh for Chhichhore even before Dangal had released. I had heard the script of Dangal and I was sold on it.
The story of Bawaal was with NItesh for many years. He had lived with it. And I believe, as a producer, you should always try to green light a project that the director has lived with. Doing so has a lot of advantages. Such scripts usually show a lot of growth. When anyone reads the script of Bawaal, they'll have the same reaction that one would have had after watching Dangal and Chhichhore. This story has a World War. This is a story which is international. It features a boy from Kanpur and how these two contrasting worlds unite is extremely fascinating.
What apart from Nitesh Tiwari's fascinating vision attracted you to this subject?

Usually, another aspect that I look out for while green lighting a project is that there has to be somebody in the whole crew, who is worried about his/her career. I have been in that position for 36 years, but if there is another person, say the director, who is also worried about their career, then it's an outstanding situation. If the actor is feeling the same way, then it's even more outstanding.
In any crew, the more people who own the film – those who are worried about the future of their career – 90 percent of the problems of making the film get solved on their own.
So, basically you look for conviction in your director and actors?
101994239
Yeah, not just conviction, the filmmaker's past, the present material in his/her hand. Not that I would green light everything from such a filmmaker. When I read the script of Chhichhore, during the second half, when the characters go bowling, it feels like a ham scene. I couldn't understand that on paper. But when that same scene comes on screen, it feels 200 times better than what was on the paper. Unfortunately, in the past, I have made films that were less on the paper and others which were far more promising on paper, but didn't translate during the shoot. Nitesh shoots 200 times better than what's on the paper. Knowing that, I would be immature to say no to anything, when he comes on board.
Now that you made your digital debut with 'Bawal', will you make more movies for OTT? Can we expect films with a deeper creative spark, like Highway or Tamasha for the digital platform?

The decision to release Bawaal was taken just a couple of months back. And the decision was finalised during the making of the film and it was taken jointly by everyone involved with the film. My first idea behind making any film will always be to make a theatrical. Now it can happen during the making of a film, an idea can come up that we have international level content that showcases a World War and universal emotions, then we can think of reaching out to a wider, worldwide audience with a digital release. That's when we will think about showcasing our film in Germany, France and other international markets all at the same time. That's not always possible with a theatrical release.
I don't think I will immediately make another film, at least intentionally, for the digital platform. I have said before, I am not ready for becoming a studio head, likewise, I am not exactly ready to be a producer for digital releases. But if it happens. It happens. Some stories will need to happen on digital, but that's a different story.
But you're not averse to making a movie for the OTT platforms?

OTT needs a certain kind of content, which I cannot give, at least not all the time. For me that kind of content is like Japanese English. I don't know how I will make it. I am the only person in my company who green lights projects, there's no one else who takes that decision. So if a project that I have greenlit, organically becomes a project that requires an international audience – a project that is both small-town and international at the same time – then I will not hesitate to go with a digital release.