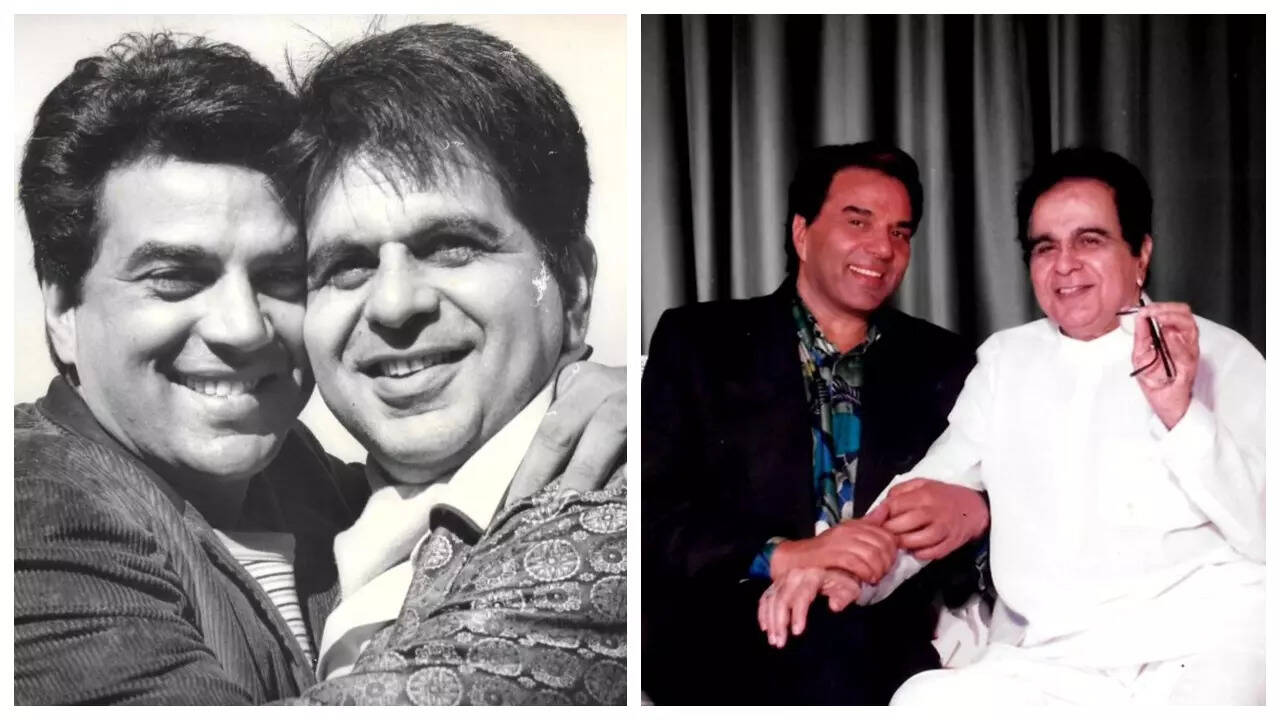 Saira Banu
recently reminisced about the unforgettable moments between her late husband, the iconic actor Dilip Kumar, and
Dharmendra
. The duo had only shared screen space in the 1966 film 'Paari', where
Dilip Kumar
made a guest appearance.
In a touching Instagram post, Saira recalled how things worked out when Dharmendra met Dilip Kumar for the second time. Dharmendra had managed to secure an appointment with Dilip Kumar with the assistance of his sister, Farida.During their meeting, Dilip Kumar affectionately addressed Dharmendra in multiple languages, including English, Punjabi, and Urdu. On a particularly cold evening, noticing Dharmendra's discomfort in a light cotton shirt, Dilip Kumar also gave him a sweater for his journey home.
That gesture solidified their bond. Dharmendra enjoyed the privilege of visiting Dilip Kumar anytime, day or night, without any formalities. Saira mentioned that Dilip Kumar became a guiding light for Dharmendra, especially during the peaks of his fame and success.
The initial meeting of the two actors in Mumbai is a story in itself. A young Dharmendra, after being deeply influenced by Dilip Kumar's performance in the 1952 film 'Shaheed', made a journey from Ludhiana to Mumbai solely to meet him. Upon arriving in the city, Dharmendra daringly sought out Dilip Kumar's residence in Bandra, Pali Mala. After discovering the house, Dharmendra entered without caring too much. He found himself in the presence of his idol, asleep on a sofa. Overwhelmed, Dharmendra stood there admiring Dilip Kumar. However, his awe was short-lived, as Dilip Kumar woke up and called his staff, leading to a startled Dharmendra quickly making his exit.
Saira also recalled an occasion right before the launch of Sunny Deol's film 'Betaab'. Dharmendra arrived at Dilip Kumar's home at midnight, displaying large photos of Sunny. He then revealed that the film's heroine was related to Nasir and Begum Para, introducing Amrita Singh. Dilip Kumar's comforting presence made Dharmendra feel at ease during those early hours.