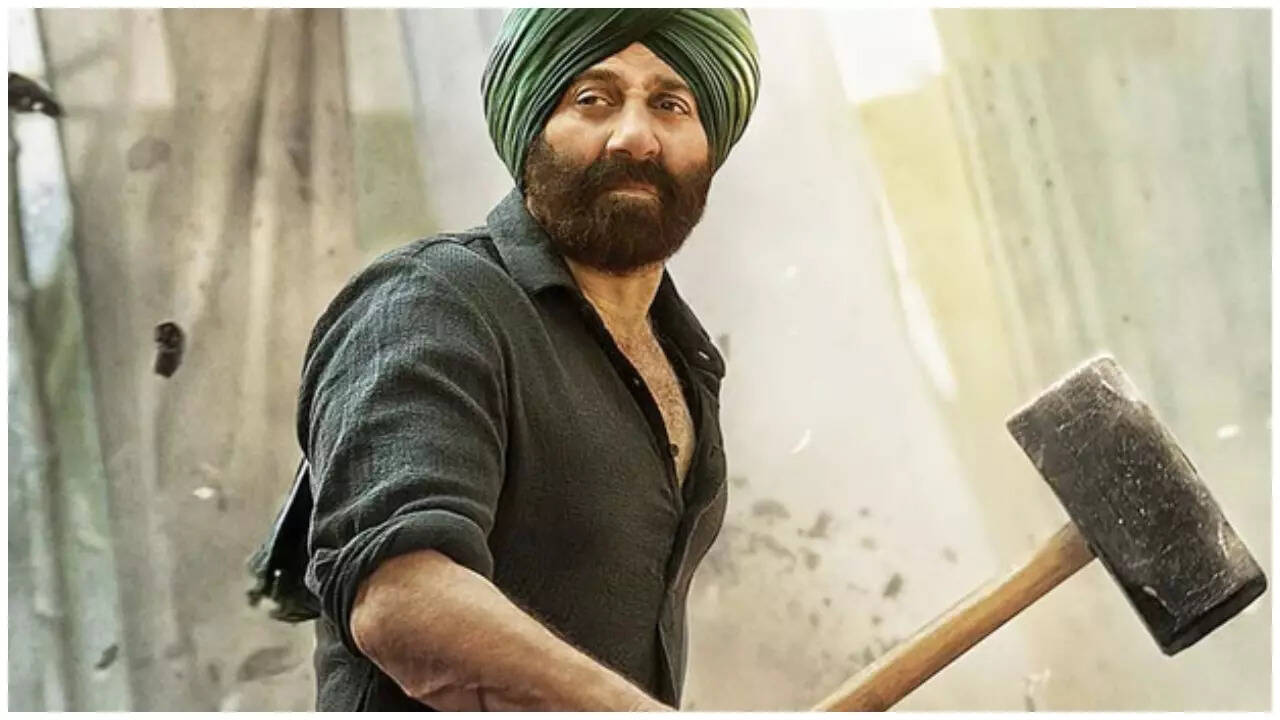 'Gadar 2' starring
Sunny Deol
, Ameesha Patel and Utkarsh Sharma, has been awarded a U/A certificate by the Central Board of Film Certification (CBFC) with a total of 10 cuts.
According to reports, the makers were ordered to cut a riot scene that featured rioters chanting 'Har Har Mahadev'. The 'Shiv Tandav' shlokas were also replaced with the line of the song 'Akhand hai…who sang hai'.
Cuss words like 'b*****d' have been replaced and the dialogue referencing the 'Tirange' was suitably modified to 'Jhande'.
Other dialogues were also changed in the film. One line in particular, which referenced the holy books – Quran and Bhagavad Gita was also modified.
Reports further state that the designation of Defence Minister which was depicted incorrectly in the film, was later rectified to 'Raksha Mantri' as per the orders of the board.
The CBFC, which has been on the receiving end over the past months over audiences taking offences to dialogues and scenes in films, asked the makers to submit documentary evidence for the film's many references to the 1971 India-Pakistan war. A translated version of the shlokas and mantras recited in the film was also submitted to the board.
It was only after several changes were made that the CBFC awarded the film a U/A certificate. After the many cuts, rectifications and changes, 'Gadar 2' will have a 170-minute run-time that totals to an estimated 2 hours and 50 minutes.
The film will release on August 11. It will share the box office business with Akshay Kumar's 'OMG 2' which also faced several cuts to receive an 'A' certification.