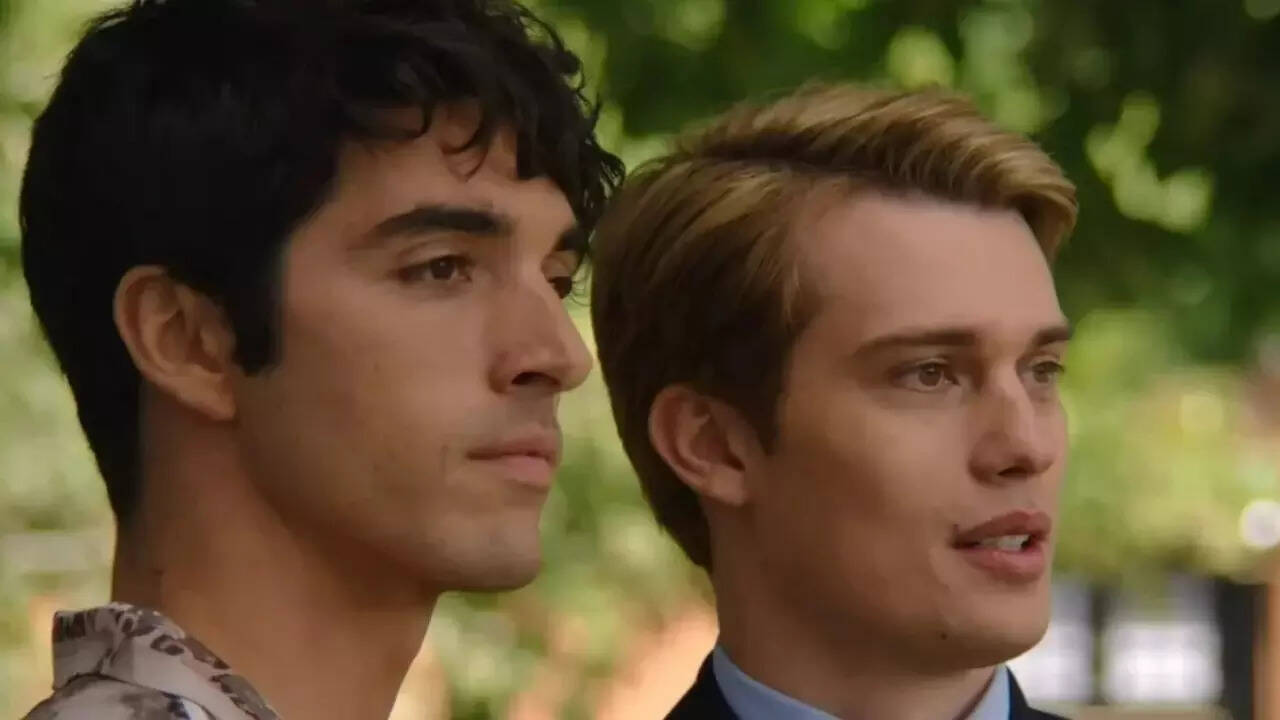 Red, White & Royal Blue, a rom-com with a difference, has won hearts all across the world. This movie is based on the New York Times bestseller by the same name and captures the relationship between Alex, the president's son, and Britain's Prince Henry. A romantic relationship sparks between the two while they are forced to stage a truce.
"I laughed way too hard," tweets @hunsunie.
Read Also
Taylor Zakhar Perez, Nicholas Galitzine open up on working together in 'Red, White & Royal Blue'
Taylor Zakhar Perez and Nicholas Galitzine talked about their experience working together in the movie 'Red, White & Royal Blue'. The movie, directed by Matthew Lopez, tells the story of Alex Claremont Diaz, the son of the US President, and Britain's Prince Henry whose feud threatens to impact the
Heart of Stone Twitter review: Despite the charisma of Alia Bhatt and Gal Gadot, netizens find this espionage thriller "strictly average"
'Heart of Stone', the new film on OTT starring Gal Gadot and Alia Bhatt, has earned a mixed bag of reviews. Packed with action, this espionage thriller stars 'Wonder Woman' Gal Gadot as Rachel Stone, an intelligence operative, Jamie Dornan as her aide named Parker and Alia Bhatt as Keya Dhawan, the
Worldwide, it is at the top slot on a popular OTT platform. The film has Tony Award-winning playwright Matthew López as director. @taeggukis7 wrote that the movie is "probably the best book to movie adaptation I've ever seen." @schnabe1tier had a video clip of a happy person and captioned it, "just seeing gay people happy." The film has a rating of 7.3/10 on IMDb.com and has been liked by 80 per cent reviewers on the tomatometer. Their consensus is that the film is "amusing and endearing… a cheerfully formulaic rom-com that embraces inclusion without falling back on stereotypes."
Jessie Thompson of The Independent (UK) wrote "it starts off so well," but "falls apart when it marries itself to another well-trodden genre: the royal soap opera". But this view is countered by Heather Hogan of AutoStraddle who says the film "told me a narrative I already knew, but in a way I'd never heard, and the comfort of that healed me in the way only stories can do…."
Almost all reviews are positive and describe it as a rom-com with a "heart, sassy, funny and smart". @SoundsofSeries tweeted: "Director Matthew Lopez says that there is a possibility of having a second 'Red White and Royal Blue' movie if enough people want it." That's happy news for its fans.