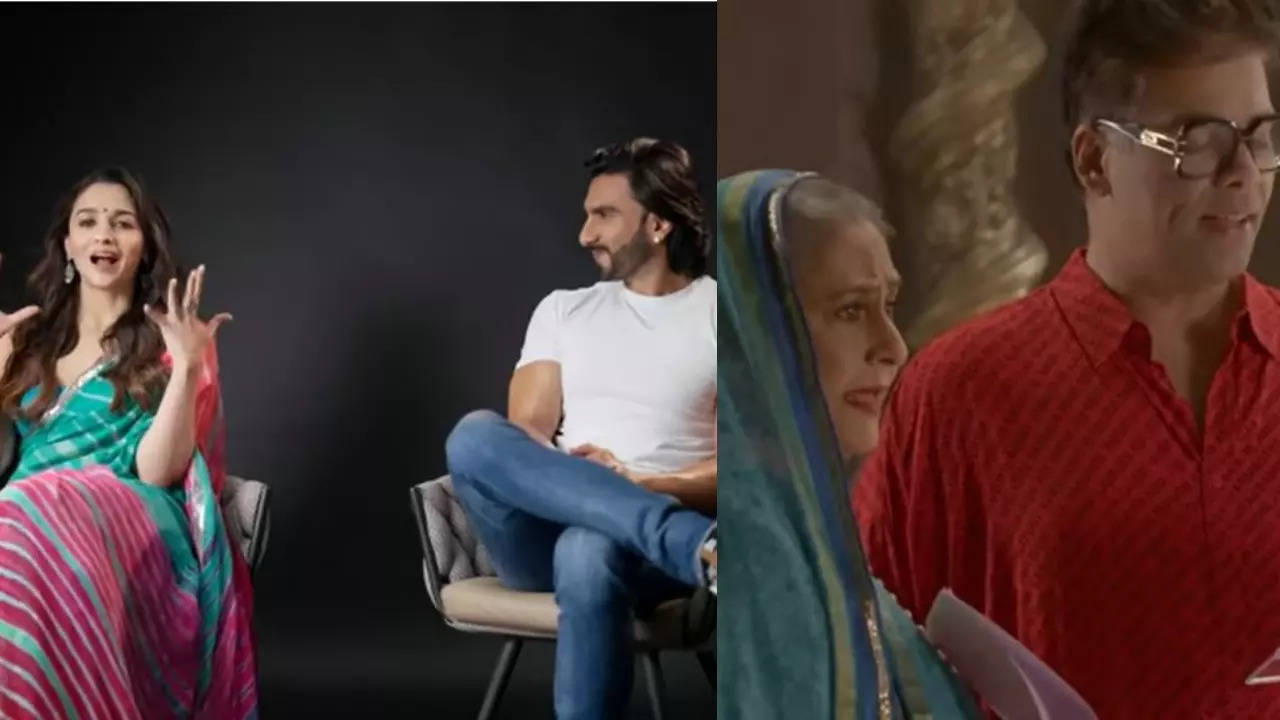 'Rocky Aur Rani Kii Prem Kahaani' released on Friday and the feedback which the film is getting is quite encouraging. Most people who've seen the film have loved it and all the actors have gotten some great feedback for their performances. Amidst so much love,
Karan Johar
has now unveiled some behind-the-scenes footage of RRKPK.
It sees Ranveer and Alia talking about their parts.
Alia said in the making video that se played a Bengali girl for the first time and here she was a Bengali girl living in Delhi. Hence, she wanted to only get a bit of that tone and accent right – which needed some amount of tutoring. Ranveer on the other hand was the perfect Rocky. He revealed that KJo had written this character, keeping him in mind.
Alia also said that she wanted to be in her best shape for this movie because she wears these sexy sarees through the film. Hence, many a times before a shot, both Ranveer and Alia would be sweating it out at the gym.
They also spoke about working with legendary actors like Shabana Azmi, Dharmendra and Jaya Bachchan. Talking about Dharmendra, Ranveer said, "Dharam ji is just all love. He is the most grounded, down-to-earth superstar."
Talking about Jaya Bachchan, Ranveer said, "When she walks onto a set, everybody is on alert, on attention! She has that authority." Alia called Jaya Bachchan a team player because she makes it about the film. "You don't really need to do anything. You need to just respond to such actors because they're so fine and in the moment."
Alia said that every actor in the film, right from Shabana Azmi, Tota Roy Chowdhury to Churni Ganguly – every actor was so good.
For Ranveer, it was one of the best experiences of his life to shoot this movie. "It was like friends working together on a movie," he concluded.