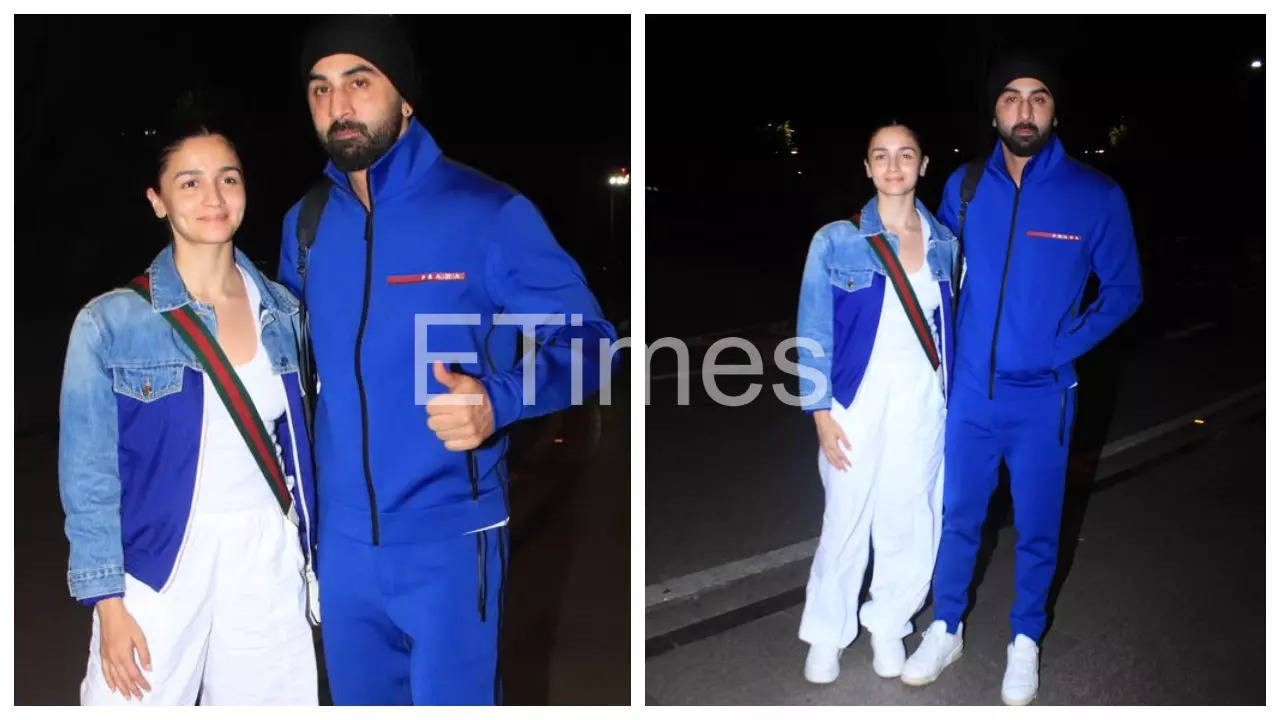 Alia Bhatt
and
Ranbir Kapoor
were spotted at the Mumbai airport on Saturday night, seemingly taking off for a vacation with daughter Raha. While Ranbir sported a blue tracksuit, Alia kept it casual in an all-white attire and a denim jacket. Taking a break from their scheduled, it looked like the couple was off for a quick getaway to an undisclosed destination.
Recently, a make-up tutorial video by Alia Bhatt landed in controversy after haters trolled the actress after she revealed how Ranbir makes her 'wipe off' her lipstick as he likes the natural colour of her lips.Several netizens called Ranbir's 'toxic' behaviour and tagged him as a 'controlling husband'. Responding on how she deals with toxicity and criticism, Alia had later shared, "Constructive criticism is the best way to grow… but words that are meant to hurt you can only (get) hurt if you let them.. No one can take who you are away from you.. cultivate a life so full of love and gratitude that toxicity wouldn't even REACH you."
Alia Bhatt had also hailed Ranbir Kapoor and shared, "He is my happy place cause I can be my truest, most authentic self with him." The couple got hitched in April 2022 and welcomed daughter Raha in November 2022.