Nick Jonas
and his brothers Kevin and Joe hit the stage on Saturday night to kick off 'The Tour' in New York's Yankee Stadium. While the Joe Bros took over the stage of their soldout show, the J-Sisters -Danielle Jonas, Sophie Turner and
Priyanka Chopra
– were seen turning cheerleaders in the stands.
Several pictures and videos from the concert were shared online by ecstatic fans who said that the show was "a night to remember". While some shared clips of themselves at the concert, others shared videos of the singers performing their favourite songs. Some fans also posted clips of Priyanka and Sophie stealing the spotlight on their arrival at the venue.
A viral video sees fans at the stadium screaming and cheering as Priyanka walked to her VIP seat surrounded by her security team. While the guard were seen pushing away fans and keeping them at arm's distance, Priyanka was seen tapping the man's arm and telling him, "Take it easy, it's okay."
While PeeCee appeared to be smiling from ear to ear on her arrival at the show, sometime during the performance, the actress was seen struggling to hold back tears. A video doing the rounds online saw Priyanka struggling to hold back her emotions as she wiped away tears.
"What happend?" asked a concerned fan, wondering what brought on the emotional reaction from the star.
Another commented, "Priyanka looks miserable."
Another viral video doing the rounds online sees a fan throwing her bra at Nick during the show. However, the husband and father of one, paid no heed to the gesture and continued to perform his set.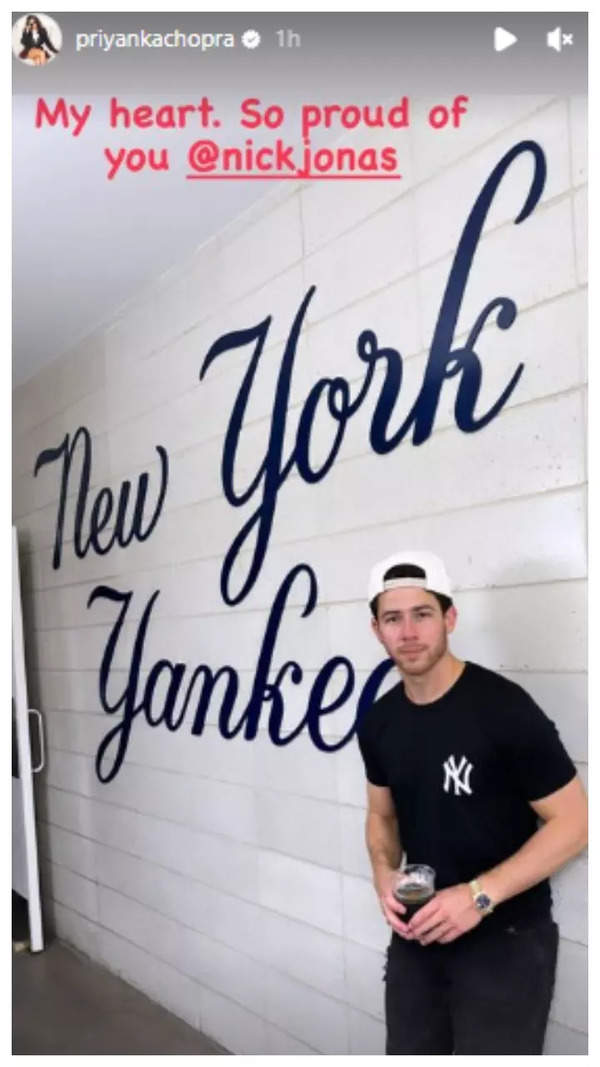 After the show, Priyanka took to her Instagram stories to share a photo of Nick and write a note of love that read, "My heart. So proud of you."
The Jonas brothers are set to hit the stage once again tonight for Day-2 of 'The Tour'.