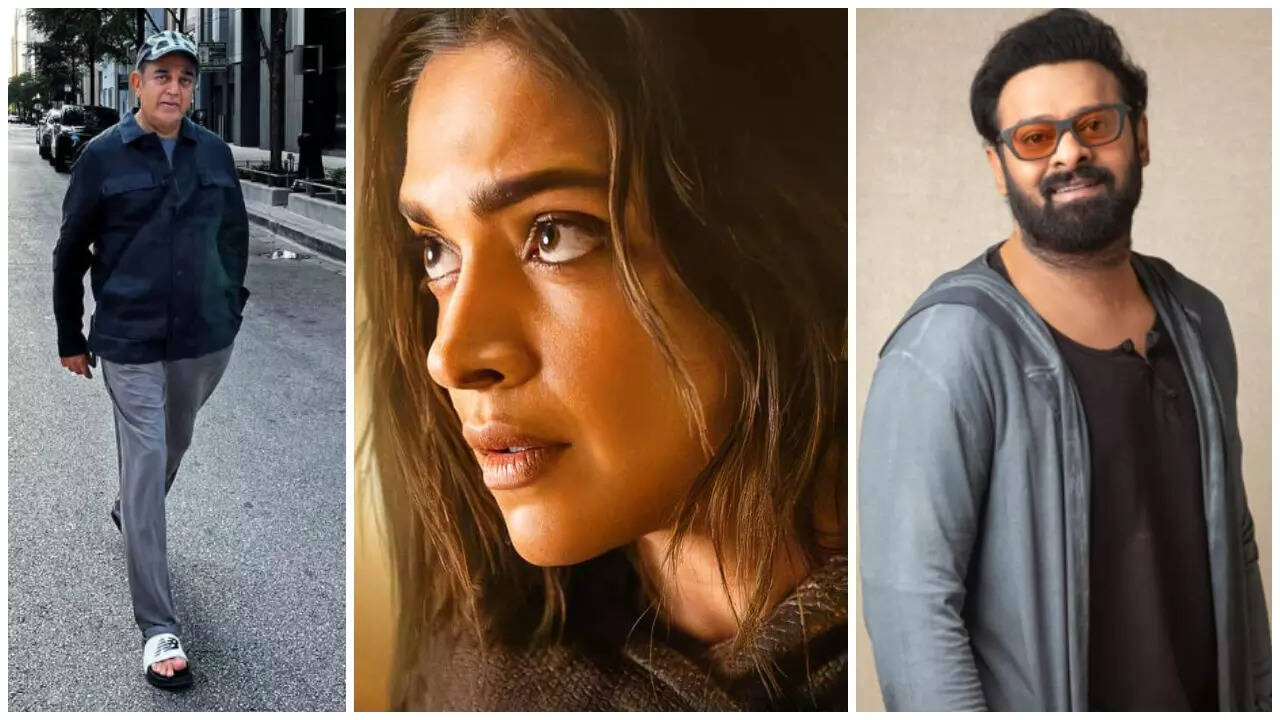 Director Nag Ashwin has planned a grand launch of his upcoming film, 'Project K' at the San Diego Comic-Con. Ahead of the event, the film's team was spotted arriving in the USA.
A picture of Prabhas and Rana Daggubati was shared by the makers, announcing that the men were in the USA for the grand debut of Project K. Veteran actor Kamal Haasanwas also spotted in the USA, strolling the streets.The team arrived in San Diego two days ahead of the event. It remains to be seen when
Deepika Padukone
will join the team. They are expected to host a panel titled 'This is Project K: First Glimpse of India's Mytho-Sci-fi Epic' with Deepika Padukone , Prabhas and Kamal Haasan during which the film's full title, teaser trailer and release date will be revealed.
Speaking about the grand launch, Ashwin had previously said in a statement, "We are thrilled to present Project K's debut at San Diego Comic-Con. India's storytelling tradition has ancient roots, with its epics serving as the origins for many civilizations worldwide. A world as big as this needs a platform as big to introduce it to the people. Comic-Con felt like the perfect place, where the honesty and enthusiasm needed for 'Project K' will be found."
Project K is mounted on a grand budget and stars Prabhas, Amitabh Bachchan, Kamal Haasan, Deepika Padukone, and Disha Patani in the lead roles. It was during the shooting of this film in Hyderabad when Big B had injured his rib cage. The veteran actor was apparently attempting some serious action stunts when he suffered this injury. After months of recuperations, Amitabh Bachchan resumed shoot. 'Project K' is said to be a mythological sci-fi drama and is slated to hit the big screen on January 12, 2024.