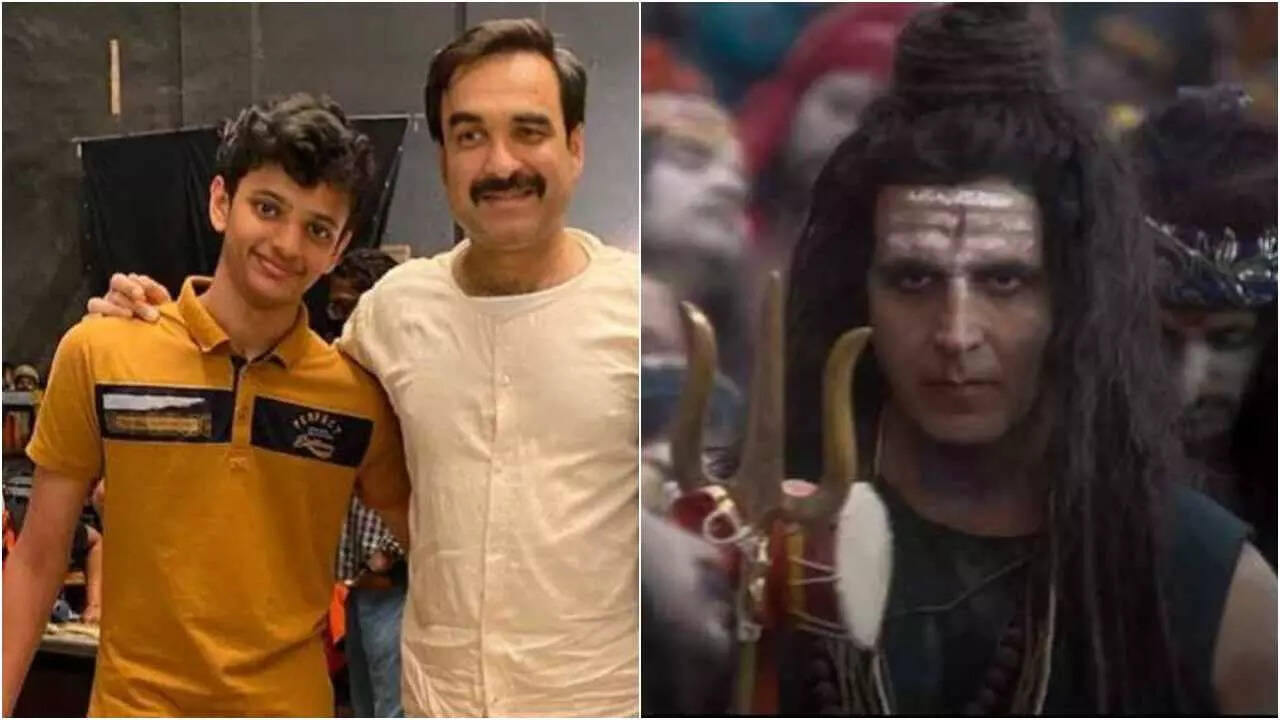 Akshay Kumar
starrer OMG 2 has received an overwhelming response at the box office. While the film is now inching close to Rs 100 crore mark, Pankaj Tripathihas expressed his disappointment with the A (Adults Only) certificate. He wants the censor board to reconsider the film's certificate as he revealed that even his on-screen son is unable to watch the film in theatres.
Pankaj told India Today that OMG 2 was intended to cater to teenagers but unfortunately the message of the film hasn't reached the desired age group. He urged the Central Board of Film Certification (CBFC) should reconsider its decision and give OMG 2 a U/A certificate.
He clarified that this is not because the film is doing good at the box office and a U/A certificate will add up to the collection but it is fulfill the purpose of this film. He said that the box office collection is just one aspect of making a film but it aims for a bigger picture. He also feels that even parents will be able to watch this film with their kids without discomfort.
He also opened up about how his co-actor Aarush Varma who plays the role of his son in OMG 2 is unable to watch his own film because he is just 16 years old.
"When the film gets released on OTT or any other platform, the underage kids will then be able to finally watch it. There are no such restrictions there. There is no nudity or violence shown in the film. The film only talks about a bold subject. I was quite disappointed about the film receiving a certification. But that's alright if the child hasn't been able to watch his own film, what else can be done," he said.
Govind Namdev, who also plays an important role in the film, has slammed the censor board for the senseless A certificate to OMG 2. He went on to take a dig at director Om Raut's Adipurush. He said that CBFC should've applied some brain while assessing a pathetic film like Adipurush but instead, they diverted all their brains in chopping a thoughtful and progressive film like OMG 2.