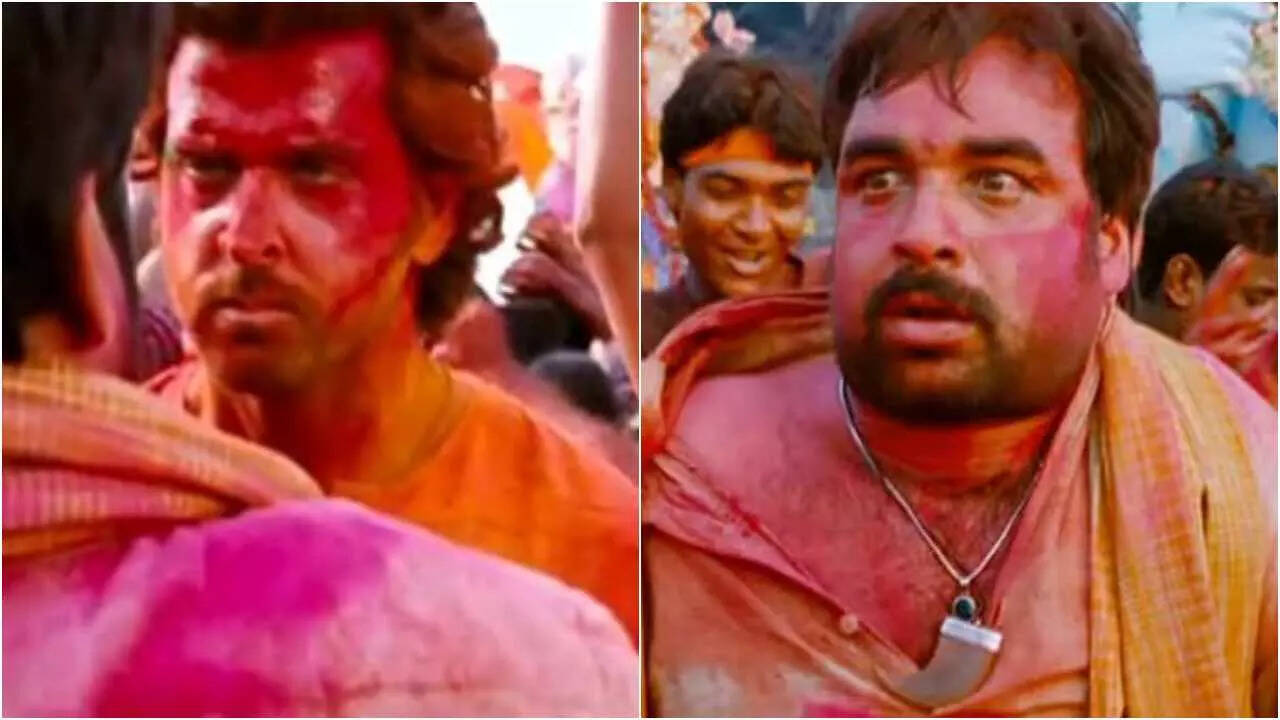 Before starring as Sultan Qureshi in Gangs of Wasseypur, Kaleen Bhaiya in Mirzapur, Madhav Mishra in Criminal Justice and a Shiva devotee in OMG 2, Pankaj Tripathi played the sidekick of Sanjay Dutt's character Kancha Cheena in the remake of
Agneepath
. In a new interview, Pankaj recalled shooting with
Hrithik Roshan
and how he fainted on the sets during his death scene.
Since Hrithikhad to stab Pankaj 3-4 times, he didn't know how a person feels when he is stabbed.
So in order to make the scene more authentic, Pankaj held his breath without realising that his eyes have turned completely red.
Pankaj recalled that in the second or third take, he fainted and fell. He told Mashable India that he had a blackout while the camera was still rolling. He realised that he fell because he must have held his breath for too long. A few people came to pick him up. When he woke up, he saw so many people surrounding him.
Meanwhile, Pankaj was disappointed with the fact that his recently released film OMG 2 starring Akshay Kumar in the lead was given an 'A' certificate by the censor board. He expressed his displeasure that their target audience will not be able to watch the film.
He said that OMG 2 is an entertaining film with an important social message and revolves around issues faced by teenagers and towards the end it talks about sex education. Crediting writer-director Amit Rai and creative producer Chandraprakash Dwivedi for their thorough research, the actor said the film has been made with a lot of hard work and honesty.