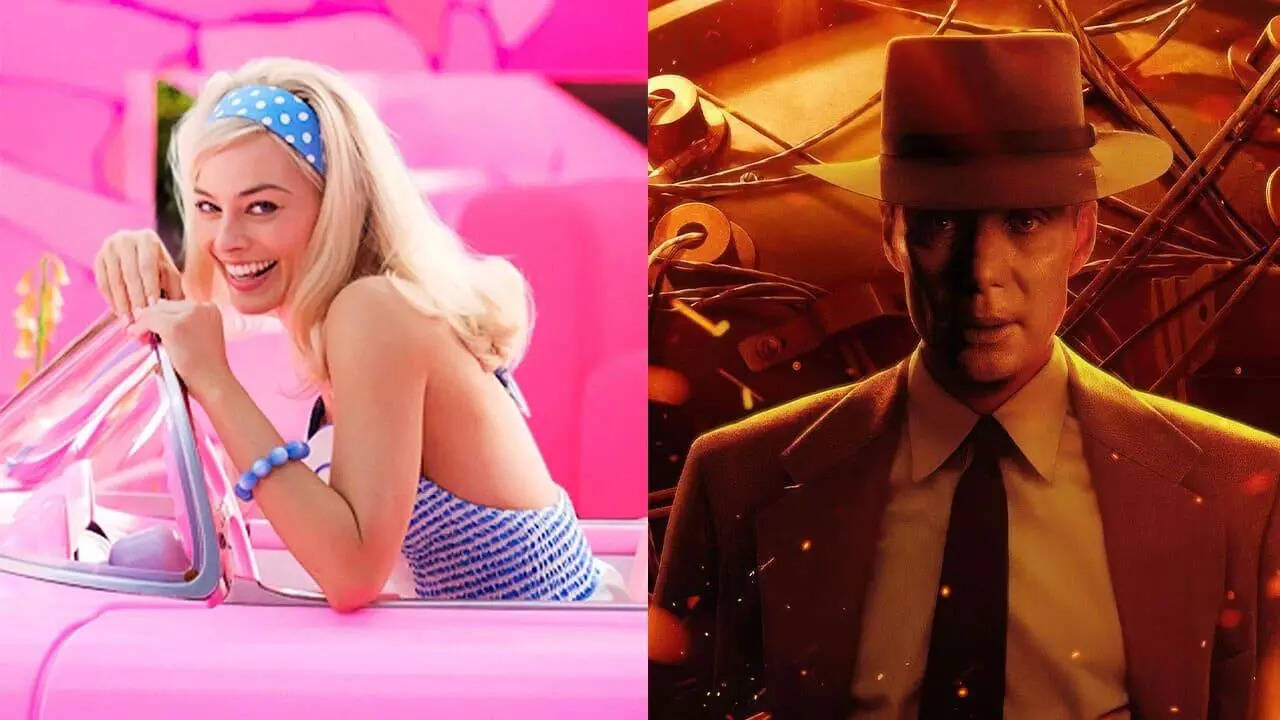 Oppenheimer and Barbie, two vastly different movies with different subjects being tackled are releasing on the same day like a double feature, on July 21st. Naturally, comparisons between the two films are bound to be made as both are high
budget
films with a star cast as well as a respectable crew.
To put it into perspective, Oppenheimer has reportedly sold 90,000 tickets for the opening day across three multiple-screen chains of PVR, INOX, and Cinepolis.Barbie, which began accepting bookings five days after Oppenheimer in India, has sold 16,000 tickets for its first day. So far, there is a clear margin between the two.
It seems that theoretical physicist Robert J Oppenheimer had a spiritual bonding with the Bhagavad Gita as he was known to quote the holy scriptures after the detonation of the atomic bomb. Robert reportedly said dramatically, "Now, I am become Death, the destroyer of Worlds," after the detonation. Oppenheimer was also a student of Sanskrit. To get into character presumably, Cillian too admitted to going through the Bhagavad Gita. He said that he did read the Bhagavad Gita in preparation, and he "thought it was an absolutely beautiful text, very inspiring. I think it was a consolation to him, he kind of needed it and it provided him a lot of consolation, all his life."
Oppenheimer also stars veteran Hollywood actors, such as Robert Downey Jr,
Matt Damon
as well as Florence Pugh and
Emily Blunt
. It is directed by
Christopher Nolan
and reportedly has a cameo appearance by Jack Ryan star, John Krasinki. Barbie stars
Margot Robbie
and Ryan Gosling as the leads and is directed by Greta Gerwig.