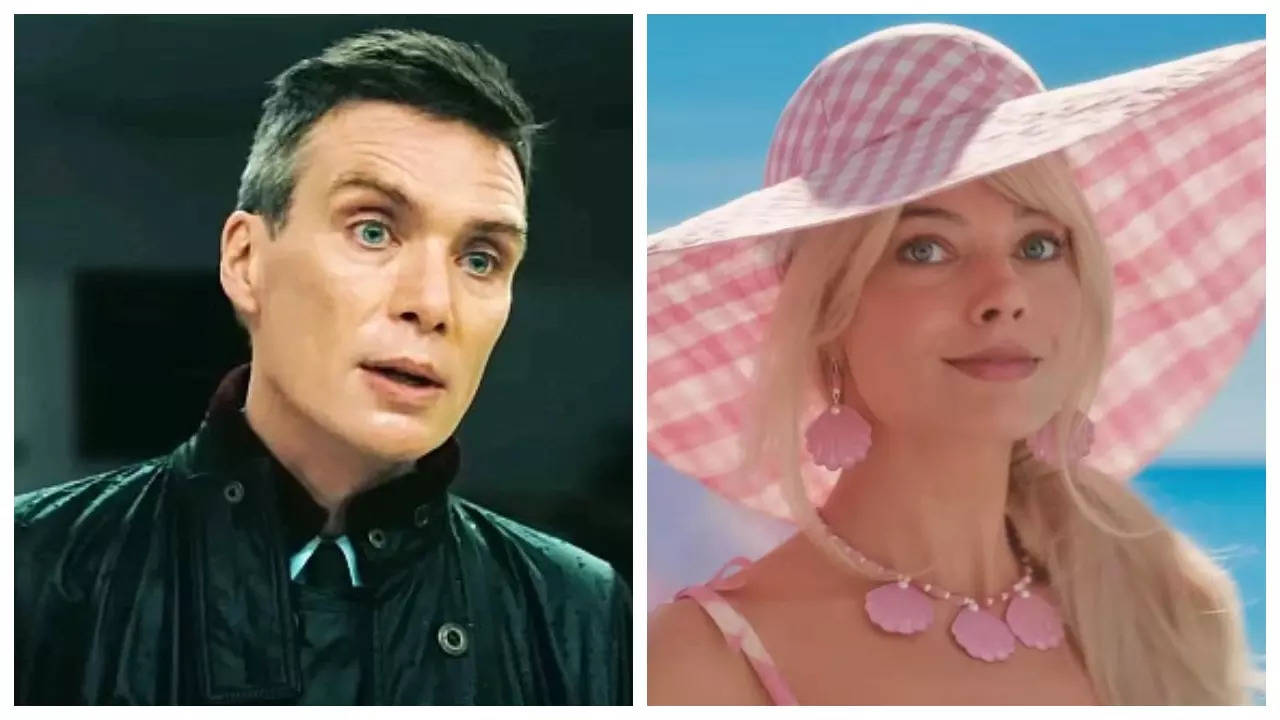 After recording a massive weekend at the Indian box office, the
Margot Robbie
starrer 'Barbie' and Cillian Murphy-led 'Oppenheimer', continued their successful run.
"Barbie," based on the Mattel doll, recorded 25.90% occupancy in theatres on Tuesday, helping it rake in an estimated Rs 2.30 crore. The film's 5-day total now stands at an estimated Rs 20.95 crore in India.
Meanwhile, the Christopher Nolan-directed biographical film based on the story of J.
Read Also
'Barbie' and 'Oppenheimer' set UK-Ireland box office double debut record; become first films to debut with collections over 10 Million pounds
The new releases in the UK-Ireland box office, "Barbie" and "Oppenheimer" opened with impressive weekend earnings of 18.5 million pounds ($23.7 million) and 10.9 million pounds, respectively. Dubbed as "Barbenheimer" on social media, the films witnessed sold-out screenings across the UK, with
Barbie versus Oppenheimer box office collection Day 4: Margot Robbie starrer races ahead with $182 million, Christopher Nolan's thriller trails closely with $174.2 million
The fantasy comedy Barbie, which is based on the Mattel doll, is losing fans, at least in India. The movie just about made Rs 2.50 crore on Monday, which is regarded as the first day of the week for box office receipts, according to industry tracker Sacnilk. The Sunday high of Rs 7.15 crores in
Robert Oppenheimer, the father of the atomic bomb, performed well and kept the cash counters ringing. The film saw a bigger drop in occupancy, recording just over 21%, but still managed to double the collections of Barbie, earning an estimated Rs 6.25 crore.
The film's 5 day total collection now stands at an estimated Rs 55.75 crore nett in India.
On the international front, Greta Gerwig, made history as she became the first female director to have $170 million opening at the box office. Nolan too helped boost box office business. Movie theatres were reported to be more crowded than any post-pandemic release. According to trade experts, one of the most important triumphs in the moviegoing monsoon of "Barbenheimer" was originality. Both films were neither sequels nor reboots, thus helping push the box office to highs not seen in years.