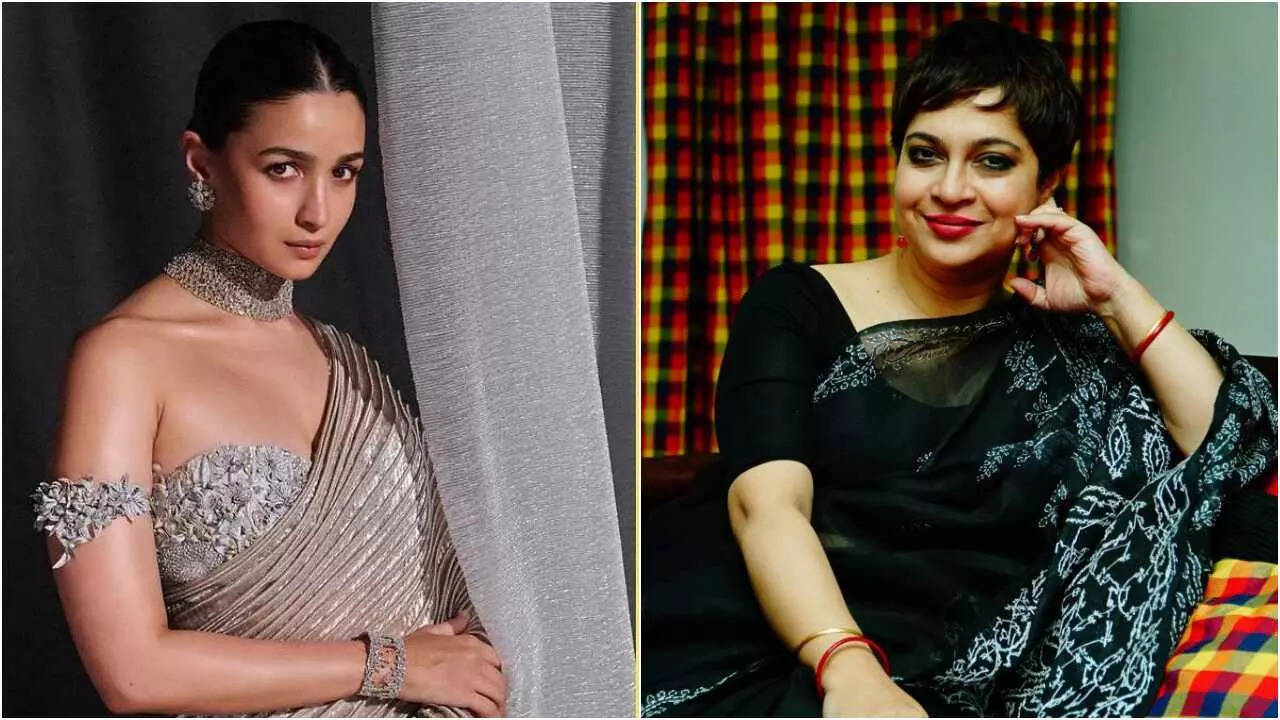 There's no denying that
Alia Bhatt
often gets targeted whenever there's a discussion on nepotism. But Churni Ganguly, who plays the role of her mother in
Karan Johar
's upcoming directorial Rocky Aur Rani Kii Prem Kahaani, begs to differ.
In a new interview, Churni said that the tag of nepotism does not apply to Aliabecause she is extremely talented. While Alia gets criticised for having an easy entry in Bollywood because of her father Mahesh Bhatt, Churni said that nepotism only becomes relevant if the actor isn't up to the mark and lacks talent.
She further said that Alia has proved her mettle as an actor film after film. She gets into the skin of her roles and brings life to a role that she plays. Churni added that she did the same even in Rocky Aur Rani Kii Prem Kahaani and they improvised a lot in some of their scenes and a lot of that came from Alia as well.Directed by by Karan Johar, the film stars
Ranveer Singh
, Alia Bhatt, Dharmendra, Jaya Bachchan and Shabana Azmi in the lead roles and is set to hit the theatres on July 28.
The film promises to be a wholesome, big-screen entertainer, blending Johar's storytelling finesse with an impressive ensemble cast, grandeur and music. There were also many scenes of the two romancings and fighting, celebrating all kinds of festivals with their families, and possibly a wedding. It marks Karan's return to director's chair after over six years.