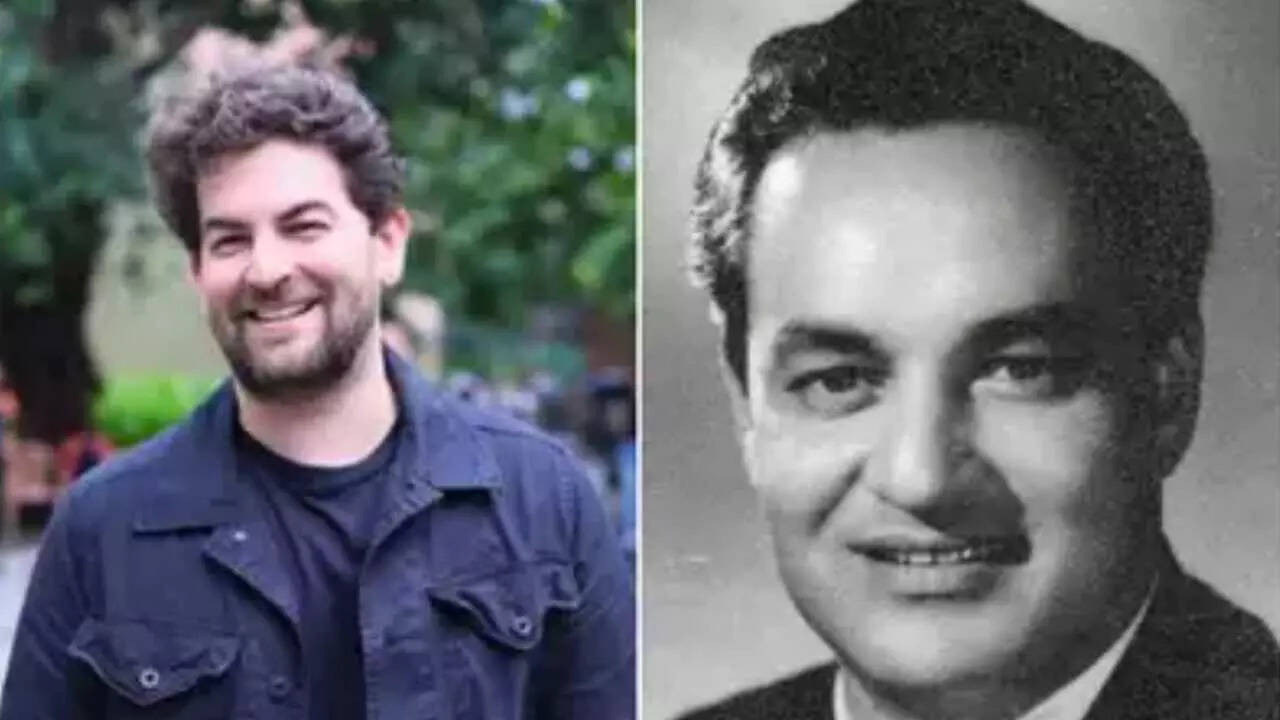 The family members of legendery playback singer Mukesh Chand Mathur, fondly known as Mukesh, celebrated his 100th birth anniversary on Sunday. During the celebration, Mukesh's grandson and actor Neil Nitin Mukeshremembered his grandfather and how his grandmother compensated his absence in his life. He also talked about making a biopic on his grandfather's life.
"I wish I had got the chance to meet him and hug him. I wish I had got some of the love that he spread among his family and his fans. My grandmother compensated his absence in my life. She never let me feel the absence of my grandfather. Of course, when my father tells me the stories of his childhood, I get an idea about how my grandfather was and I've come closer to my grandfather through his stories. I feel that he's very close to my heart. I have been borrowing his items from my grandmother ever since my childhood and I use at least one of his items in my films," Neil said.
He further added, "My biggest dream is to bring his life's story to the audience. Today's generation might not be aware of Mukesh Ji's stories that my generation or generations before that knew. His journey is of a common man who dreamt and achieved whatever he achieved. It is very inspirational. The Mukesh family's biggest dream is that a film on Mukesh Ji's life should be made."
The members of his family laid floral wreaths on his statue, while fans, who flocked to the late singer's Mumbai residence, paid their tributes to the legendary crooner while sharing how his timeless songs impacted their lives. Some visitors to the singer's residence, on his 100th birthday, even sang his tunes as a mark of tribute to the golden voice.