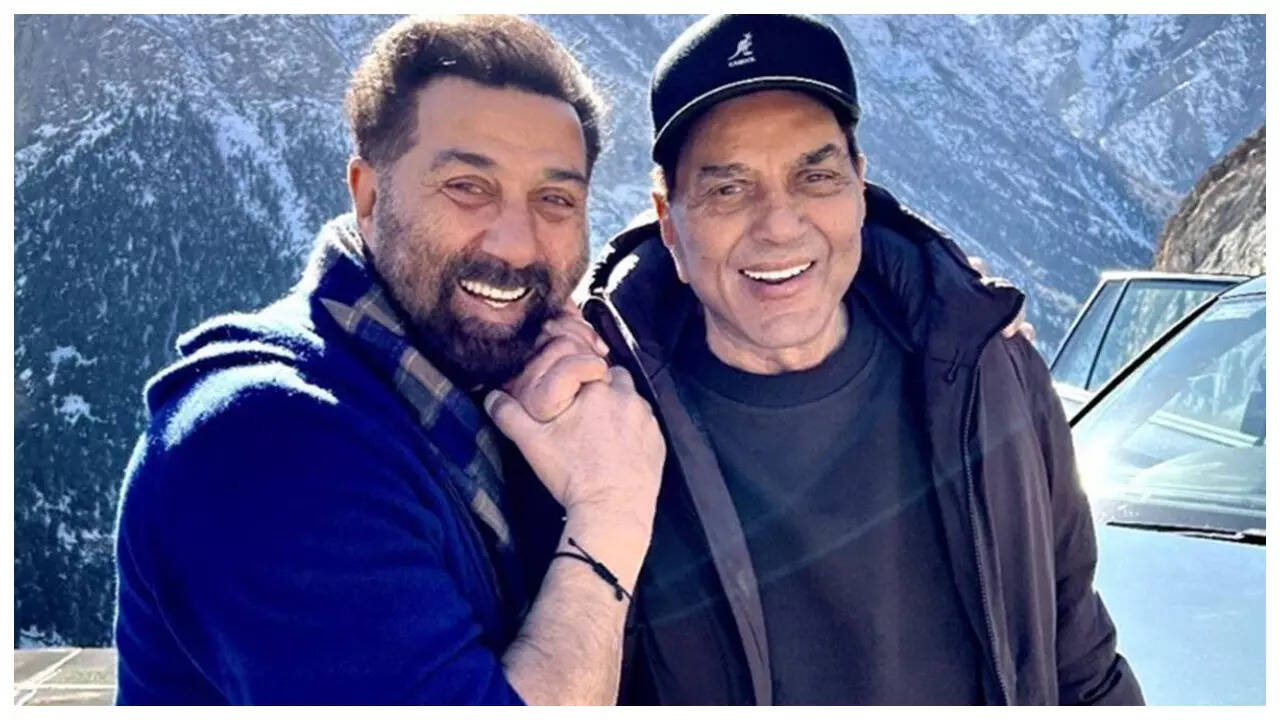 Sunny Deol
's Gadar 2 is continuing its undisputed run at the box office. The film which is just 6 days into its release, has already amassed over Rs 260 crore, making it the current second-highest-earning film of 2023, after Shah Rukh Khan's Pathaan.
As the film continues its epic box office haul, a video of Pakistani actor and anchor Nadia Khan has caught everyone's attention.
Khan, in a chat with Youtuber Nadir Ali, claimed thatDharmendra and his son Sunny Deol don't like anti-Pakistani dialogues in their movies.Nadia recalled a phone conversation she had with the veteran actor, which at first she thought was a prank. She said that the conversation happened after she did a show on 'Cool-dads' from all over the world and mentioned the Bollywood legend in the discussion.
She revealed that she took some nasty jibes at the actor while thinking a call from him was a prank. She only believed that she was talking to the real star when he sent a BTS clip from the sets of 'Apne'.
Nadia revealed that she then called Dharmendra back and apologised. She went on to add that she complained to the veteran about his sons' hateful dialogues against Pakistan in his films. "I told him, 'I don't like it when your son, Sunny Deol, says anti-Pakistan things in his movies.' And, you know what he said? He said, 'I also don't like it.'"
She also claimed that she asked the actor to let Sunny know that he had fans in Pakistan and 'Ask him not to say such things.'
That's when she added that Dharmendra informed her that much like himself, Sunny also didn't like such dialogues, but 'Majboori hai'.
'Gadar 2' is a sequel to Deol's 2001 blockbuster 'Gadar: Ek Prem Katha'. The actor reprised his iconic role of Tara Singh in the film. Set in 1971, the film follows Tara Singh's journey to Pakistan to rescue his son, Charanjeet Singh from the Pakistani Army. The original was set during the Partition.
Watch Pakistani actor Nadia Khan recalls how 'cool dad' Dharmendra reacted when she told him 'I don't like when your son Sunny Deol says anti-Pakistan things in his movies'