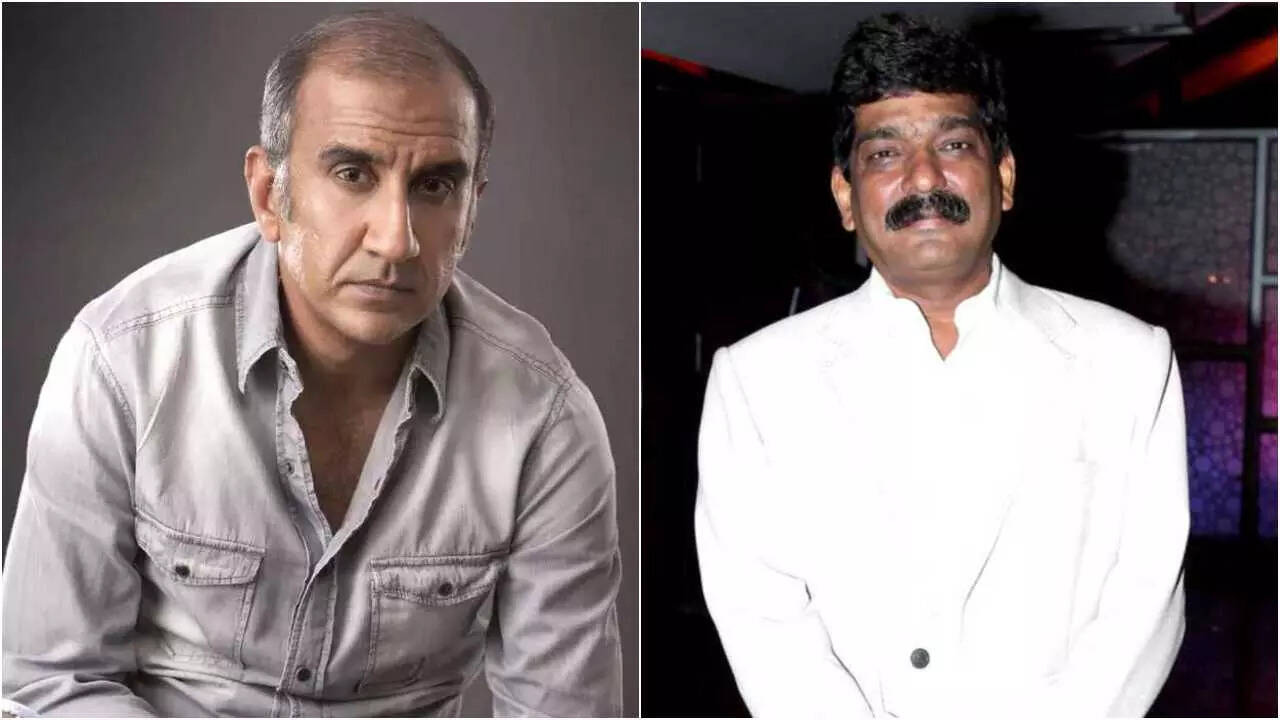 Filmmaker Milan Luthria is deeply shocked over the untimely demise of renowned art director Nitin Desai who allegedly committed suicide on Wednesday at his N D Studios in Karjat area of Raigad. He is unable to understand what could have happened to Desai which tempted him to take his own life.
"He was so full of life when I met him in January. He wanted to direct a historical show and he told me about it.
We had a cup of tea and he said that he'll come and meet me when he's in Bombay. His daughter was to get married which she did. I really can't understand. He was too young and too positive a person to go in this manner. I don't know the background of what happened or how it happened,"Milan told ETimes, adding that he is very shocked at his passing.
Recalling Desai's journey and their collaboration, Milan said, "To me, he was a rare combination of an artist and an entrepreneur. He was somebody with very humble beginnings who did what very few can do. Building a studio is something very few like Mehboob Khan, Raj Kapoor, V. Shantaram, Yash Chopra have managed to do. It's not easy what he did. He convinced the industry to film over there – big stars and big productions. Very innovative thinking, very out of box thinking."
He continued, "But to my mind, he understood the business of filmmaking. Apart from being a gifted art director and production designer, for me, he was somebody who understood the challenges of filmmaking. He understood the pressure a filmmaker is under, whether it is time or money or dates or combinations of actors. How to provide aesthetic solutions in a simple manner rather than having to build a mountain every time."
"My collaboration with him was about finding sensible solutions in a protected, controlled environment where your actors don't have to worry about crowds and timings. In an enclosed space, you're very much relaxed. He would adapt very fast to whatever I wanted," he added.
Milan also recalled the days when he and Desai worked together in the 2010 crime drama Once Upon A Time In Mumbaai. He talked about how Desai came to his rescue when his team had hit a roadblock while finding it difficult to shoot at real locations.
"When we started, we thought we will do everything on live locations which quite a bit we managed to achieve. But then because of the presence of so many actors, it was a bit difficult to shoot on real locations. We hit a roadblock and didn't know what to do. Then somebody suggested that I meet Nitin Desai. Then we met and asked how do I proceed. So, he very quickly understood the situation and he gave me a comprehensive drawing how he would adapt his studio to accommodate all the things that I wanted to do," he said.
"We shot at his studio for 30 days. We shot outside the studio for about 60 days. In those 30 days we managed to get a lot of things done which would not have been possible if it was not in a studio. He managed to get me that realism and period. If it were not for that one month we would have taken another 30-40 days to make the film. Every time we were getting stuck because the crowd was going out of control. Thanks to Nitin it got made in time. We had a very good month with him at his studio, chatting and laughing," Milan concluded.
Nitin Desai's body was found hanging at the N D Studios at around 9 am on Wednesday. The art director had defaulted on a Rs 252-crore loan to its financial creditor, and a bankruptcy court admitted an insolvency petition against his company last week. He was 57.