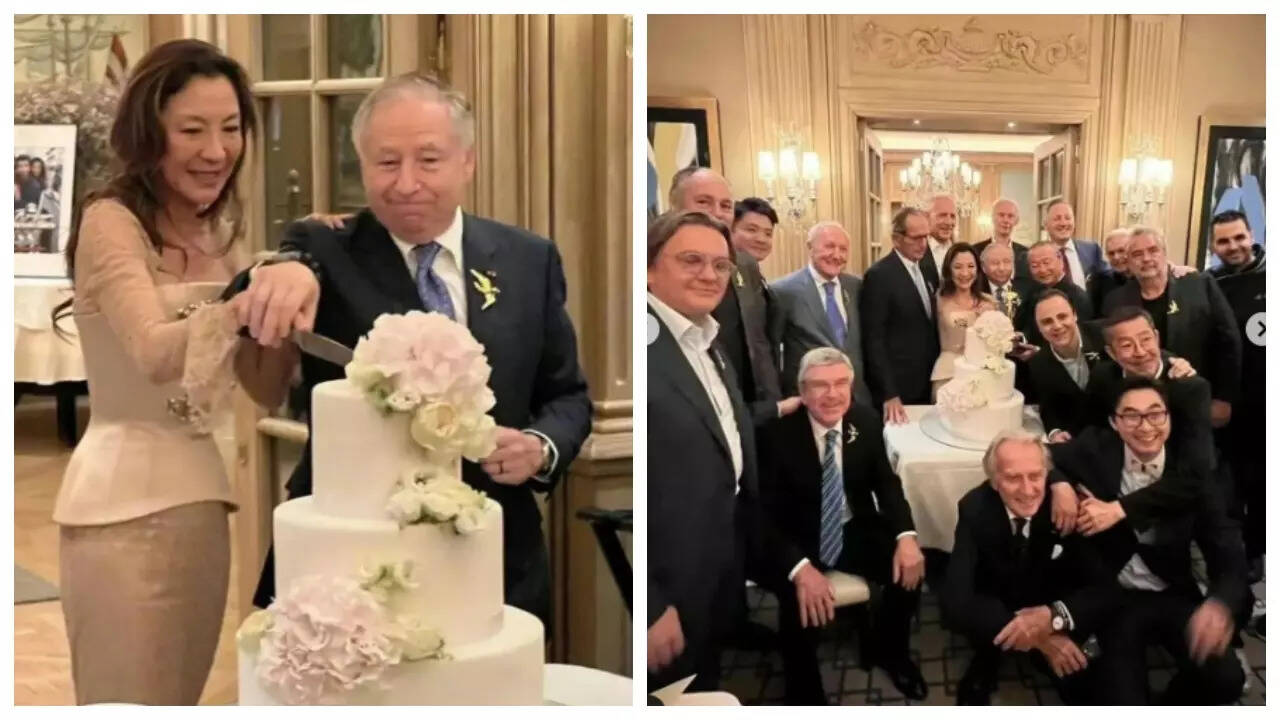 Michelle Yeoh
and
Jean Todt
finally took the plunge a whopping 6,992 days after they got engaged.
The Oscar-winning actress and her 77-year-old F1 racing exec beau tied the knot on Thursday (July 27) in Geneva, Switzerland. The couple had their closest friends and families join them for the intimate wedding celebrations.
Brazilian F1 racer Felipe Massa broke the news on his handle in an Instagram post. The racer, who was in attendance at the intimate celebration, congratulated the newlyweds in a caption that read, "Happy marriage #JeanTodt & #michelleyeoh love you so much."
Photos from the low-key wedding soon went viral online. The blushing bride wore two stunning outfits for the big day. Michelle was seen in a white ensemble for the formal wedding ceremony and changed into a champagne-coloured gown for the reception.
Photos doing the rounds see the actress' Oscar statue also making it to the cake table. The golden statue was placed beside the multi-tiered wedding cake. Later, the actress even struck a pose or two with her guests and the prized statue.
Michelle and Jean met in June 2004 and got engaged just one and a half months later. "We met in Shanghai on 4th June 2004. One 26th July 2004, J.T. proposed to marry M.Y. and she said YES," the actress revealed in the wedding invite.
"Today after 6,992 days on 27th July 2023 in Geneva, surrounded by loving family and friends, we are so happy to celebrate this special moment together!" the couple wrote.
Fans took to the comments section to congratulate the happy couple and wish them a happy married life. Many also expressed their surprise over Jean popping the question to Michelle after just one month of dating.
The couple, who has been together for 19 years, reportedly chose to remain childless, a personal decision they made together.