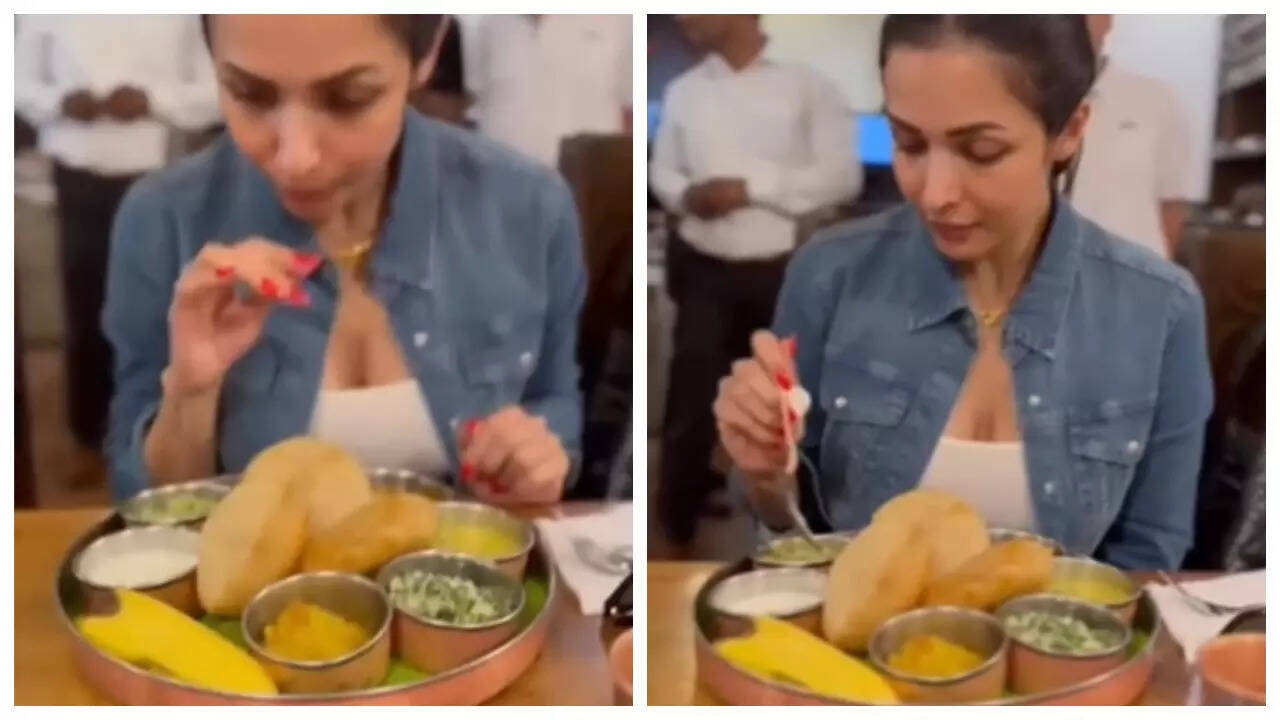 Malaika Arora
's video from a restaurant is going viral for all the wrong reasons. The actress and fitness enthusiast was slammed by social media users for allegedly 'pretending' to eat a thaali that was served to her on a visit to a restaurant.
In the clip, the actress appeared to be hesitant to eat the plate of food served up to her. While she pinched and poked the puris, she is seen dipping her spoon into the bowl of bhaji, but just tasting it and not really eating it.
The video found its way to Reddit, where netizens trolled the star for setting fitness and body standards, but not eating 'normal food'.
Those who saw the clip, took to the comments section to slam the star for 'wasting' food. Others also questioned why the actress ordered the food if she wasn't going to eat any of it.
"Very rude! She shouldn't have called people to film her if she only wanted to pretend to eat and waste an entire portion of what I'm sure is perfectly tasty food!" read a comment.
"Idk whether to feel sad or laugh at her," said another and added, "She built her entire reputation on having a certain type of body, which has led to an inability to enjoy normal food without worrying about the calories."
"Why order, when u know you don't want to eat. Order lettuce salad somewhere else," another commented.
"There's some veggies on the plate I can literally see the beans stir-fried in fresh coconut. She could easily eat that! It's a diet-friendly dish. I understand that she may wanna avoid the puris but seriously, how much weight would you gain by eating TWO puris? Gosh her life must really suck," said another.
Meanwhile, there were others who felt that her hesitation to eat the food may be because of her strict diet plan. "Looks like she is calculating calories and panicking," another commented.
"I don't think it's about the food being foreign to her, you can see the wheels churning regarding how much oil, calories, etc etc are in there," read another comment.