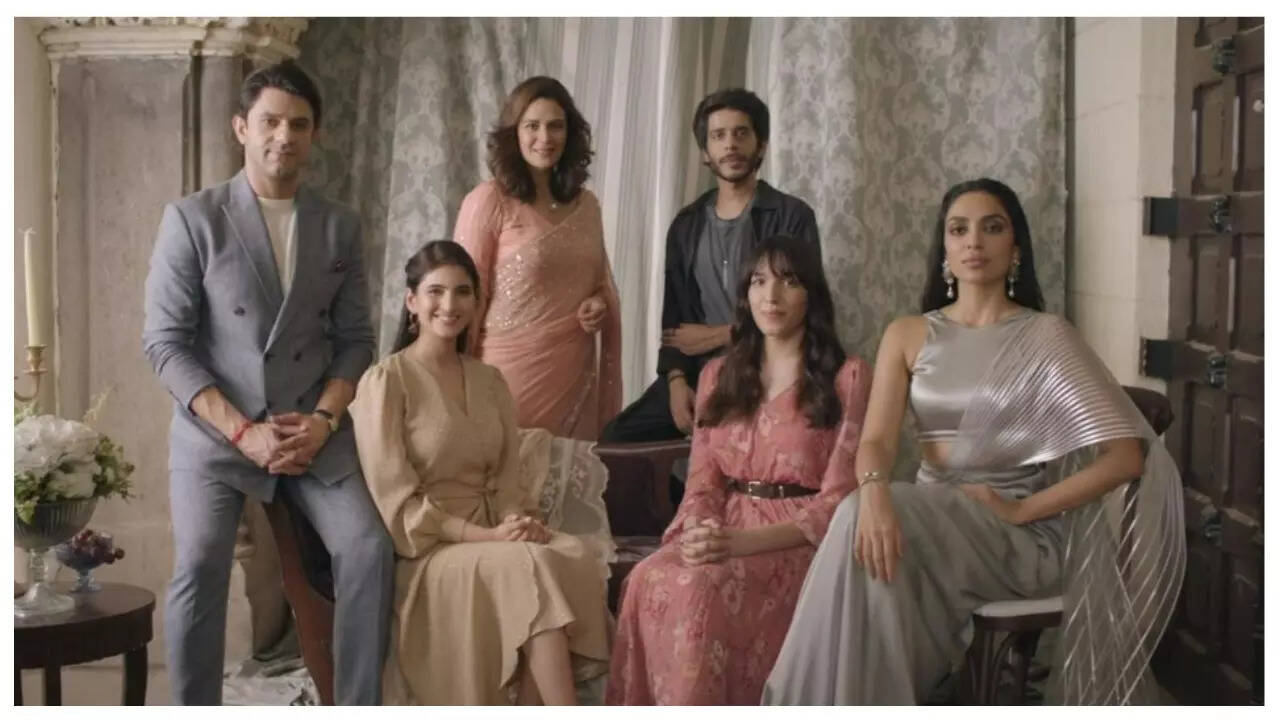 It has been a long wait for fans of Made In Heaven, that came out with season 1 in 2019. Now, four years later, the second season is out, starring Sobhita Dhulipala and Arjun Mathur in lead roles, along with Jim Sarbh, Kalki Koechlin and Shashank Arora. Mona Singh is the new addition to the series.
Fans were eagerly awaiting the show and needless to say, it has met their expectations as netizenswent gaga over it.
One fan wrote, "MadeInHeavenS2 is pretty perfect. it's a major win for trans representation. every single actor is fantastic but mona singh kinda outshines em. it's very dense & layered & emotionally overwhelming. so i'll suggest taking it slow. but yeah, great, relevant stuff overall." "Just finished #MadeInHeavenS2 epsiode 1 what a great start! I love this show soo much 🥹 ❤️," added another one.
Just like the first season, this one too carries a social message with each episode. One user wrote, "Each of the episodes of the new season finishes off with something soul-stirring that gives a poignant reminder of the reality that always left me wanting more #MadeInHeaven #MadeInHeavenS2 #SobhitaDhulipala".
A lot of users were also impressed with the depiction of the trans community by casting an actual trans woman. A user wrote, "Cannot say this enough The best part about #MadeInHeavenS2 is the fact they cast an actual trans woman for the character of Meher, instead of a cis-actor. Trinetra Haldar is fabulous!!! We neee more representation on screen…."
Lastly, fans could not get enough of the new addition Mona Singh, who many thought was the scene stealer. One user wrote, "Mona Singh as Bulbul Jauhari in #MadeInHeaven season 2 is a scene-stealer. So what if she uses plastic flowers at weddings? Bulbul is all real (and unapologetically West Delhi). Full review #MadeInHeavenS2 out soon." Another one added, "Mona Singh is absolutely " Made in Heaven " for #MadeInHeavenS2 . A perfect blend of Cold , Warm and Smart Auditor that captures the Delhi Woman Vibe so well! SHE'S THE ONLY CHARACTER THAT STANDS out so far till 4 episodes."
Made In Heaven S2 is currently streaming on a leading OTT channel