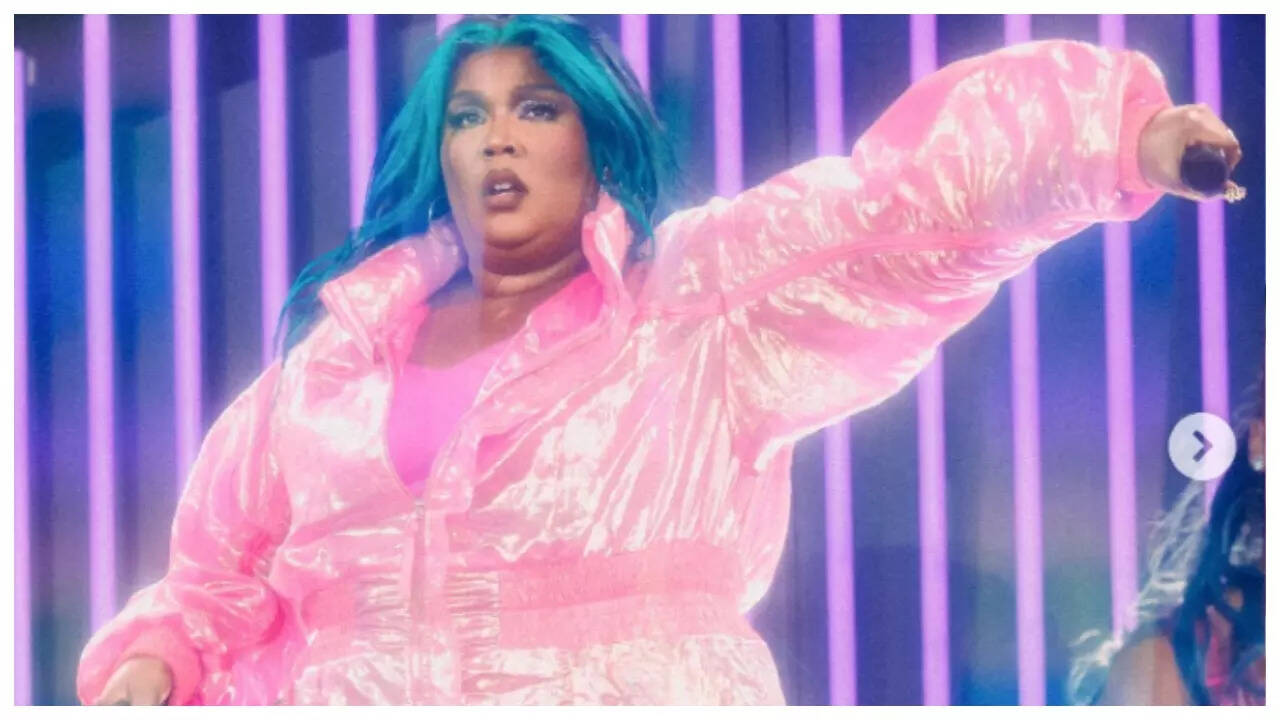 Grammy Award-winning singer Lizzo has released a statement addressing the allegations made aginst her in a bombshell lawsuit by her former background dancers.
The singer is being sued for sexual harassmentand allegedly creating a hostile work environment among other accusations. Days after the allegations went viral, giving way to social media trolling and backlash, the singer took to her social media handle to put out a formal statement.
"These last few days have been gut-wrenchingly difficult and overwhelmingly disappointing," she began and went on to add, "My work ethic, morals and respectfulness have been questioned. My character has been criticized."
While saying that she doesn't usually respond to 'false allegations', "but these are as unbelievable as they sound and too outrageous to not be addressed," she said.
Countering the allegations made by her former employees, she said, "These sensationalized stories are coming from former employees who have already publicly admitted that they were told their behaviour on tour was inappropriate and unprofessional."
"As an artist, I have always been very passionate about what I do. I take my music and my performances seriously because at the end of the day, I only want to put out the best art that represents me and my fans. With passion comes hard work and high standards. Sometimes I have to make hard decisions but it's never been my intention to make anyone feel uncomfortable or like they aren't valued as an important part of the team," she added.
The singer also assured fans that she is 'not the villain' the recent reports painted her out to be. "I am not here to be looked at as a victim, but I also know that I am not the villain that people and the media have portrayed me to be these last few days," she said.
Addressing the allegations of sexual harassment and body shaming, she further added, "I am very open with my sexuality and expressing myself but I cannot accept or allow people to use that openness to make me out to be something I am not. There is nothing I take more seriously than the respect we deserve as women in the world. I know what it feels like to be body shamed on a daily basis and would absolutely never criticize or terminate an employee because of their weight. I'm hurt but I will not let the good work I've done in the world be overshadowed by this."
She concluded saying, "I want to thank everyone who has reached out in support to lift me up during this difficult time."
The infamous lawsuit reveals some shocking details about the singer, with multiple witnesses including singers, and music producers calling her out as a 'hypocrite', 'a narcissist', 'a filthy mannered bully' and someone who has absolutely 'no shame or decency'.
The lawsuit included allegations against the singer for allegedly forcing her employees to go nude and touch her bare breasts. Another alleged that the star made visited a strip club with her team and egged her co-workers to participate in sexually themed activities including "eating bananas protruding from the performers' vaginas."
Lizzo also allegedly went out to disclose private information concerning her performer's virginity in a public interview.
The singer is being sued and facing a variety of charges ranging from abuse of power, sexual harassment, religious discrimination, physical discrimination, inappropriate behaviour and more.