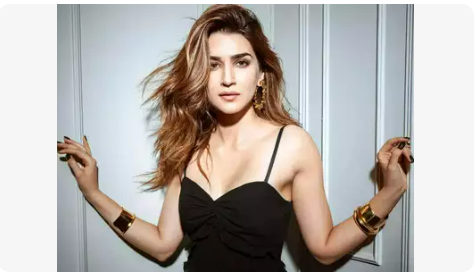 Kriti Sanon is back to the bay after her big US holiday, that she took with her sibling Nupur and cousins. Now, she has shared some fun pics and video from the trip. She wrote, "#CousinsTrip – a first of many more to come! Travelled to the other side of the world to meet & hang.. and it felt so so good! From intense life chats to teaching few words of marathi to ludo matches to just having the best time (red heart emoji) Missing already! @nupursanon @larora92 @kulinarora".
She added, "Our generation isn't great with keeping in touch..and at times you realise how important it is to make an effort to stay connected! (infinity symbol and red heart emoji). Gotta try and do this every year guys! Maybe next time with the whole gang!"
In the pics, Kriti could be seen clicking selfies and boomerangs with her cousins. In another video, she can be seen teaching her cousin how to pronounce the Marathi word, Zala, which means done or completed. The gang also tried their hands at playing Ludo and going bowling.
Recently, Kriti started her own production company named 'Blue Butterfly Films.'
Her sister Nupur, on the other hand, was last seen in a comical series 'Pop Kaun'. She will also be seen in the film 'Noor Chehra'. It is a romantic comedy, directed by Navaniat Singh. Neeta Shah, Aarushi Malhotra, Kumar Mangat Pathak, Nandini Sharma, and Bharatkumar Shah have backed the project. Nawazuddin Siddiqui is also a part of the film. The team wrapped up the film in April this last year.