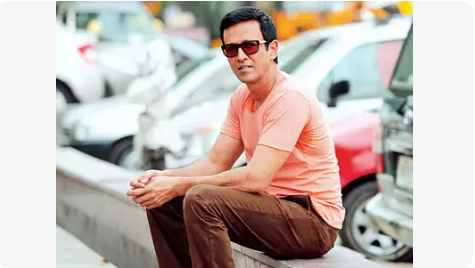 As Chandrayaan 3 is all set to do a soft landing on the moon in 48 hours, the entire nation is glued around for the historic feat. Actor Kay Kay Menon, in a recent interview, opened up on the same and revealed what plans he has for the big moment.
In a chat with IndiaToday. in, Menon said that he plans to watch the feat with his family and friends. He further added that it is a huge historic moment and passed on his heartiest congratulations to ISRO.
He further said that he really hopes that we are the first ones to land a satellite on the moon, so for us as Indians, it's a big moment.
Moving on, he added that even if we don't achieve it, it is an incredible moment for all of us. He further congratulated ISRO and the entire team for this big achievement.
On the work front, recently, taking to Instagram, Kay Kay Menon shared the trailer of his next movie Love-All and wrote, "Happy to share the trailer of Love-All! Without getting into the cliche for such occasions, I'd just say that this one has a heart! A wholesome effort to present how sports can complement life for the better. Watch it to get an idea of what lies ahead and send your love and blessings if you like it. #LoveAll."
Based on the emotional story of a father-son duo, the film is a unique sports drama based on the badminton game.
The Love-All production team searched the country for shuttlers to find the right mix of talent. They collected a database of about 300 players by holding auditions during competitions at the All India Junior and Sub-Junior levels.
The young players underwent months of acting classes with the Love-All team, who expertly merged their love of badminton with their newly acquired acting abilities to create remarkable actors.
Actor K K Menon said, "A sports film should be based on sports. The real star of that film should be the sport. Badminton is the real star in Love-All. This film and its story are based on badminton and all sports and It is a true honour to be given to lakhs of players from our side."
Apart from Kay Kay Menon, the movie stars Swastika Mukherjee, Sriswara, Sumit Arora, Ark Jain, Deep Rambhiya, Atul Srivastava, Robin Das, Alam, and Majel Vyas in pivotal roles.