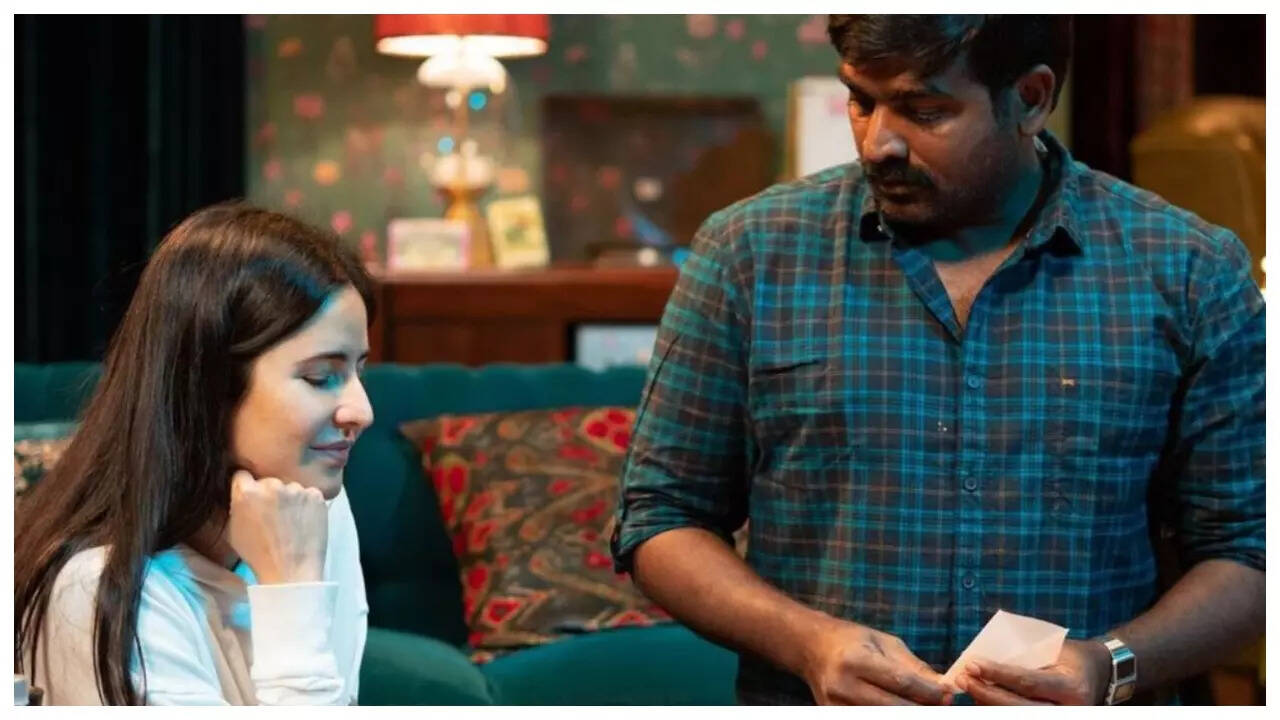 Ever since the makers of Sriram Raghavan's 'Merry Christmas' released the posters and announced December 15 as the release date, the industry has been very gung-ho to know more about the film.
Katrina Kaif
and Vijay Sethupati essay the lead roles in this thriller, which has been simultaneously shot in Hindi and Tamil.
In a conversation with News18, director Sriram Raghavan revealed that the Hindi and Tamil version of the film will be 95 per cent the same, but there will be a lot of difference between them too.He stated that it is not one film but two films, both featuring Katrina,Vijay and a child, but the rest of the cast is different. He also revealed that he always wanted to make a Tamil film and since Vijay is a very acclaimed actor down south, he thought it would be a good chance to make two versions of the same film. He also highlighted that he changed the film around a bit as he didn't want it to be just a Hindi film dubbed in Tamil.
Speaking about the eccentric casting of Katrina and Vijay, Sriram Raghavan mentioned that 'Merry Christmas' needed this off-beat pairing. The ball started to roll when he met Vijay at a film festival and the rest worked in his favour.